Refund policy
Refunds up to 1 day before event
Eventbrite's fee is nonrefundable.
Film Fatales members are invited to a private social mixer!
About this event
Join us for a community discussion around the intersection of activism, filmmaking, and identity.
This month's conversation will focus on inclusive language, authentic authorship and ethical filmmaking practices as we continue to work towards decolonizing the film industry. Let's stand in solidarity against systemic racism and gender-based violence as we make space to listen to each other and build deeper connections within our community.
We will begin with a grounding ritual and group conversation led by co-hosts Amy Marquis (Ara, Untamed), Chelsea Hernandez (Building the American Dream), Donna Wheeler (Death of a Saleswoman), and Rijaa Nadeem (Scandal Made Me Famous), before dividing up into smaller discussion circles to deepen our relationships based on a series of guided prompts.
We invite all participants to fill out this SKILL SHARE FORM in advance to build connections. Responses will be shared during the mixer.
This private mixer for Film Fatales Members will be a fully interactive session. See you soon!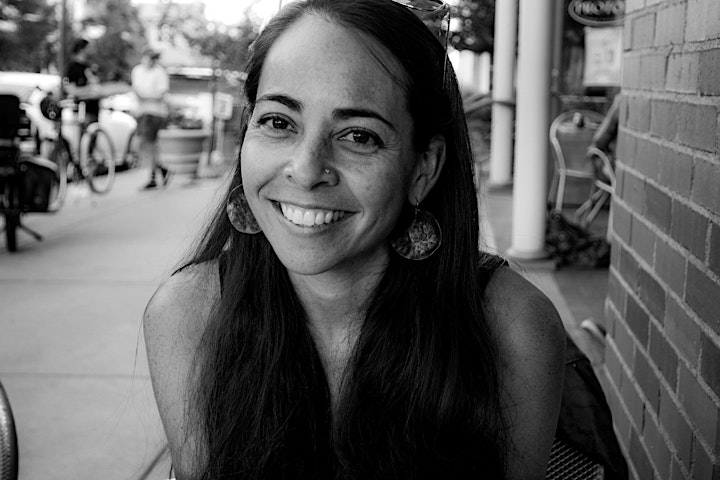 Amy Marquis is an independent film director and editor based in Boulder, Colorado. She was born in Bandung, Indonesia, in 1978 to a young Indonesian birthmother, adopted as an infant by white, middle-class American parents, and raised in Lexington, Kentucky, with multiple journeys back to Southeast Asia for her father's work as a geographer and academic. As far back as she can remember, she's seen the world through cinematic eyes, made sense of her life through music, and found heroes (and, often, films) in the shadow of the mainstream. Her love of nature and story led her to Washington, D.C., in 2000, where she honed her skills as a magazine editor for conservation nonprofits. In 2011, she made her first two documentaries on-set in Yosemite National Park, and two years later, she dove into filmmaking full time. Having spent years observing a conservation movement that's disproportionately white, she founded and co-directed the award-winning National Park Experience film series, amplifying diverse cultural stories in documentary films— including her first feature— that appeared in national parks, film festivals, and on PBS and nationalgeographic.com. She's currently editing, shooting, and field directing a feature doc about a Colorado-based climber and his evolving self-awareness of his white privilege and fragility, as reflected by the young, urban Black man he originally sought to "save" through adventure. Amy's newest film, Ara, Untamed, is an intensely personal, genre-bending short about her and her 8-year-old daughter's search for identity amidst the pandemic and racial reckoning in white suburbia. Amy has directed, cast, produced, filmed, and edited for a wide range of clients, including the Biden-Harris campaign, the Oscar-winning production company Fine Films, The Discovery Channel, and nonprofit organizations like Novick Cardiac Alliance and American Rivers. Last summer, she DPed a narrative scene for a Sundance workshop, and is currently developing her first narrative feature, pandemic-era psychological thriller, with her life and creative partner, Jason Houston. Amy is a proud member of Brown Girls Doc Mafia and Film Fatales, a board member on the Colorado Film and Video Association, and serves as a mentor for Girls Who Click, Community Resources, Inc., and the Wild Idea Lab. She looks forward to taking on more BIPOC- and female-led social justice film projects that help decolonize the film industry and push the boundaries of documentary-narrative hybrids.Amy's work has been supported by generous individuals, foundations, nonprofit organizations, production companies, media outlets, and outdoor industry brands such as REI, Osprey Packs, Pendleton, The North Face, La Sportiva, Marmot, MPowered, and GoalZero. In addition to filmmaking, she also serves as a story consultant, workshop coach, guest instructor, festival judge, and panelist, with guest appearances ranging from Costa Rica to Yale.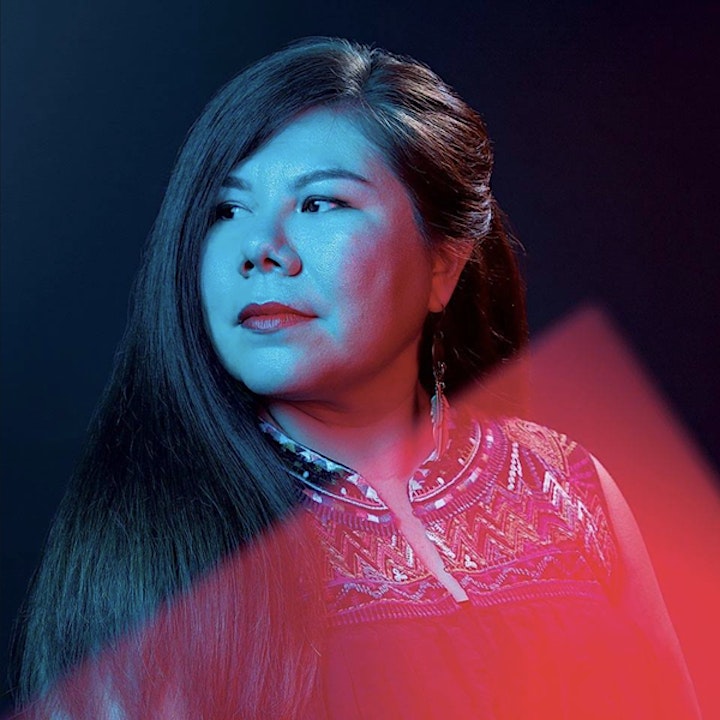 Chelsea Hernandez is a Mexican-American filmmaker based in Austin, Texas, recently named as one of Texas Monthly Magazine's "10 Filmmakers on the Rise." She is an 8-time Emmy winning director, producer and editor in the Texas region. Chelsea started her career in media at the ripe age of nine, hosting and co-producing a local children's educational TV program with her mother (think Martha Stewart show but for kids!). Chelsea received a B.S. from the University of Texas, the first in her Latino family to achieve a college degree. She began her documentary career right out of college, as Associate Producer and Assistant Editor on PBS national broadcast special, Fixing the Future, hosted by David Brancaccio of NPR's Marketplace, directed by Ellen Spiro (Body of War, Troop 1500) and national 6-part series Ancient Roads from Christ to Constantine directed by Hector Galan (Children of Giant, Chicano). From 2013 to 2016 Chelsea was the primary editor and co-producer of Arts In Context, a documentary series produced at KLRU-TV, Austin PBS and distributed by NETA. Chelsea has directed and produced various documentary films including See the Dirt (Austin Film Festival Short Documentary Winner) and most recently, An Uncertain Future (SXSW Texas Jury Winner, AspenShorts Youth Jury Winner, CineFestival Short Winnter). Chelsea is a NALIP Latino Media Market fellow, Firelight Media Doc Lab Fellow, Tribeca Storylab Fellow, Tribeca All Access Recipient and BAVC National Mediamaker Fellow.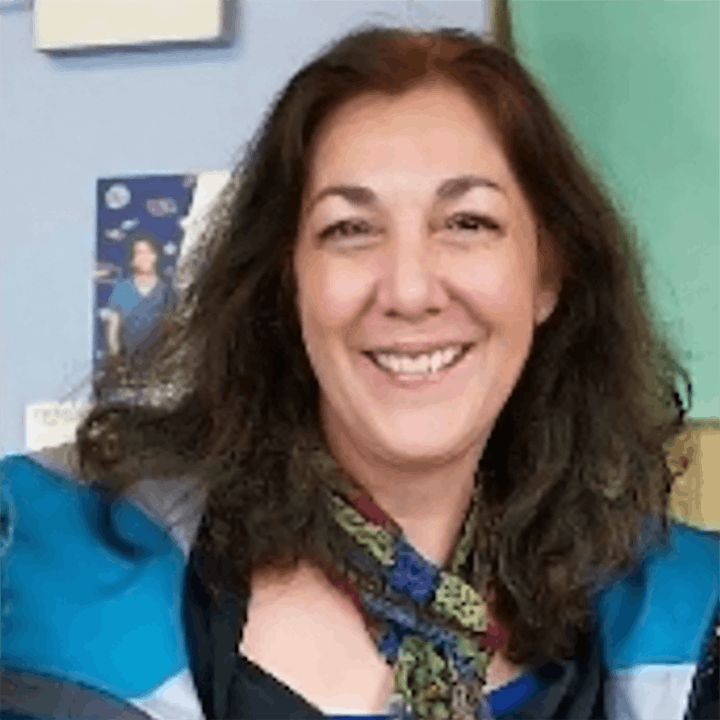 Peruvian-American Donna Bonilla Wheeler is a mixed race BIPOCLatinx writer + director of female and diverse film and TV projects, giving voice to marginalized sectors. Her original screenplays are Nicholl Fellowship semi Finalists, Austin 2nd Rounders, Slamdance Lab selects, Sundance Lab finalists, IFP No Borders Selections, FIND Lab finalists, and DTLAFF Screenplay award winners, among others. She co-created the MIPTV2020 Finalist Latinx TV Drama Series, CLASH, also being developed as a feature. She has been a producing director on streaming series COUPLETS for DaPoetry Lounge and Culture Genesis; an episode director for OWN Network's TD Jakes / Jo Frost Supernanny series; a writer and director on short films THE GIRL NEXT DOOR, FUEGO, and MIND'S EYE; and the writer and director of the hybrid family dramedy feature, DEATH OF A SALESWOMAN, streaming on VOD/SVOD platforms domestically and internationally. Donna is a MIPTV Producer to Watch, IFP NoBorders Director, Alliance of Women Directors Executive Board Member, Career Advancement and Industry Support Fellow, JTC List #Startwith8Hollywood Mentee, #ReadLatinxWriters Mentee, Women In Film 2021 Mentee, and a Jurist at US and international film festivals. She also works as writer and director in branded and commercial content for companies including Neutrogena, Johnson & Johnson, Proactiv, TimeWarner Music, Kaiser Permanente, Mattel, and Westfield Malls. Her additional industry experience is in post production, editorial and post management for studios, cable channels, and networks, including A&E, The History Channel, PBS, POV, Paramount and Disney.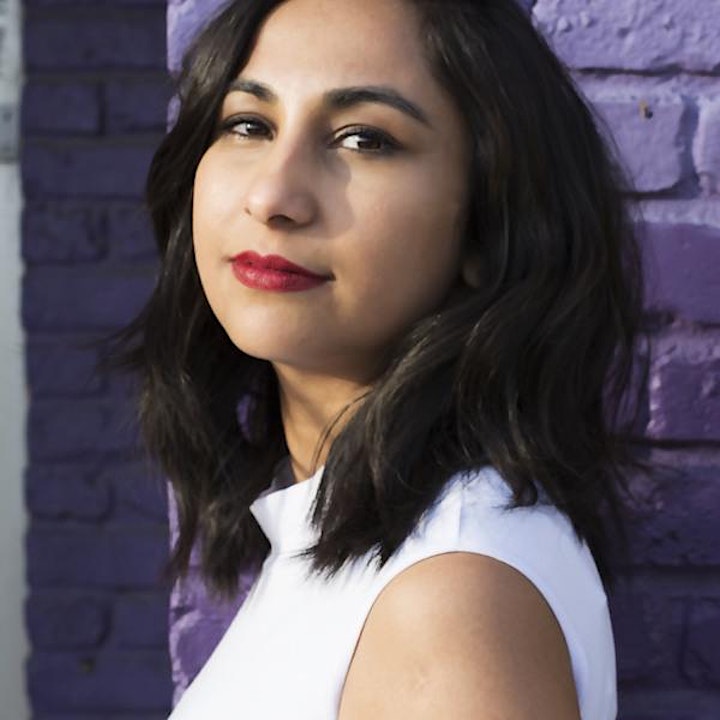 Originally born in Pakistan, Rijaa Nadeem is a producer and director whose work has aired on several cable networks across the United States along with internationally in several different countries such as Australia, Italy, France and the United Kingdom. She has produced and directed some of the highest rated series for Reelz network such as MURDER MADE ME FAMOUS, SCANDAL MADE ME FAMOUS and PRICE OF FAME. She has been part of several other series on networks such as Discovery, Cooking channel, HGTV and Food Network. Her short film PIECE OF NAAN which she wrote and directed has received critical acclaim at several film festivals around the globe such as Cannes, Kashish Mumbai International film festival, Dallas Video fest, Women Texas film festival and QCinema Fort worth film festival. Rijaa is currently in post production for her latest short film called MEET HIM AT NOON.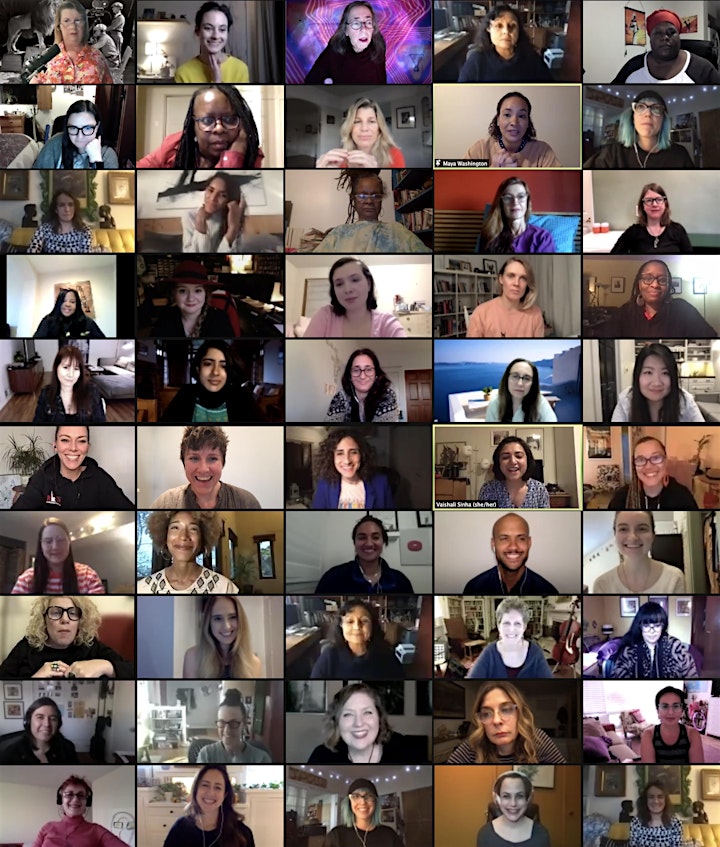 Film Fatales organizes panel discussions, educational workshops and networking mixers focused on amplifying underrepresented voices in the film industry. Capacity is limited. Your participation constitutes your consent to being photographed during the event and to Film Fatales sharing those photos with the world. Please contact us if you require an accessible accommodation.