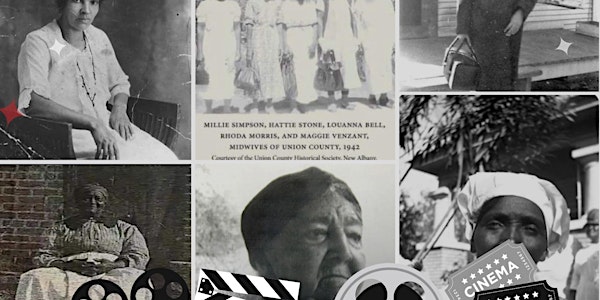 Film Excerpt and Panel- Legacy Power Voice: Movements in Black Midwifery
National Black Midwives Alliance (NBMA) will host a virtual screening and panel of a short segment of our documentary about Black midwives.
Refund Policy
Contact the organizer to request a refund.
About this event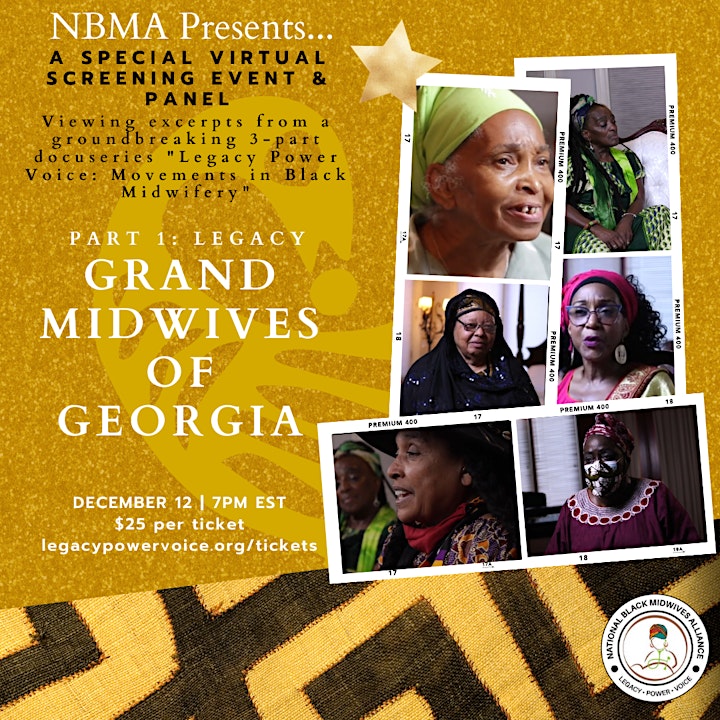 The evening will offer a sneak peak of excerpts from "Part 1 Legacy: Grand Midwives of Georgia," a silent auction, and entertainment as well as an opportunity to hear from Grand Midwives in conversation about the Sankofa principle and what traditions are needed to sustain Black families in the future.
RESERVE YOUR GOLDEN TICKET
Sneak a peak of Part 1 Legacy: Grand Midwives of Georgia. We're featuring a segment of one of our Grand Midwives, you will have to guess which one!
Afterwards we will hear from the Grand Midwives of Georgia in a panel discussion that offers Q&A, and a chance to curl up at the feet of some of our community's most beloved elders. Plus Atlanta's own, A DJ called Sunshyne will help us close out the night with a downloadable party playlist that "Won't Stop"!
National Black Midwives Alliance is a project of Southern Birth Justice Network. The mission to establish a representative voice at the national level that organizes, advocates, and brings visibility to the issues impacting Black midwives and the communities they serve.