Description
OUR NEW DATE FOR THIS EVENT IS March24th as part of NYCFF Film & Finance Forum.


What is FILM BOX?
FILM BOX is part therapy group, part networking event, and part pitch event. The goal of Film Box is to pick a subject and then assemble interesting, diverse groups of film/tv people to focus their collective creativity and experience to explore, discuss their challenges (and SOLUTIONS!) within that subject. The pitch part comes from your being able to come and pitch your project to fellow creatives. If you're looking for help or to build a production team, now is the time to do it.
Film Box happens once a month.

This month's topic: Film Financing & Packaging Primer
From what it means to package a film and specifically identify the various methods used by today's filmmakers in structuring and raising financing to actionable tips and tricks for developing, planning and producing an independent feature film with budgets under $5MM.
Featured Mentor: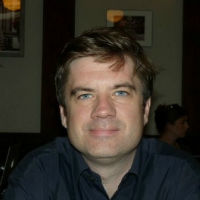 Kevin Christoffersen - Executive Director/Managing Partner
Legacy Pictures/TriSTar Global Entertainment
About Kevin

Kevin Christoffersen has been producing content internationally for the better part of two decades across four continents while living in five countries. Many of his diverse array of multi-media projects have had a focus on impact driven themes that have aired on T.V. stations throughout the world. Currently, Kevin is co-producing a broad genre range of feature films from development through distribution throughout North America and Europe.
His main initiative has been structuring the new Legacy Pictures / TriStar Global Entertainment (New York / L.A. / Vancouver) venture. This involves a film fund (media investment fund) being launched during the second half of 2017.
Kevin has been attending the Berlin, Cannes, AFM, and Tribeca film festivals among others that continue expanding his film industry network far and wide.