Description
Do you need more engineering capacity in your team? Would you like to learn how you can maximize your team with Nearshoring? In collaboration with Mobile Heights, Seavus invites you to an inspiring seminar on how to build effective projects and teams with Nearshoring.
During this seminar, we will present you our knowledge and expertise gained through nearshoring collaboration for more than 15 years in helping large Swedish companies to achieve their short and long-term goals. We will share how we successfully surpassed the usual outsourcing issues and how this significantly helped our clients.
Many traditional companies rely only on their own resources but sometimes the market demands faster releases or more functionalities.
Nearshoring is a perfect match for temporary team capacity boost on projects. The modern development trends require faster development or involvement of more engineering capacity that would work on projects during a predefined period, and then be released without any consequences on the business.
We will talk about our default approach in which we consider nearshoring as a full-blown project with all the details in place prior it happens, with a focus on providing:
- Flexibility
- Detailed risk planning
- Detailed tasks and assets' handover plan
- Team monitoring
- Definition and automatic KPI measurements and analysis

Few real-life nearshoring projects and how different issues were handled will also be presented.


Join us for this free seminar!
Program

08.30 BREAKFAST & MINGLE
09.00 SEMINAR and Q & A
11.00 - 12:00 SUMMARY AND MINGLE
When: Wednesday, 24 October at 8:30 -12 am. Coffee and sandwich is served from 08:30. Seminar begins at 9 am.
Where: Mobile Heights Center, Conference room Cloud City, Mobilvägen 10 in Lund,
How: Please register no later than 22 October.
Any questions?
Do not hesitate to get in touch with:
Joakim Carlsson, Joakim.carlsson@seavus.com or +46733-347 947 in case you have any dilemmas.
We are looking forward to seeing you!
Read more about Mobile Heights and Seavus.
About the speaker
Blagoj Kupev, Vice President Seavus Embedded Technologies. Blagoj currently holds the presidential position of the embedded division in Seavus Group with more than 10 years of experience in providing nearshoring services to large Scandinavian companies.
During this period he's been involved in multiple roles and constantly provides a deep understanding of all issues that may arise in such setups on each level. Together with his team in Seavus, he has successfully established a few long-lasting nearshoring setups for companies that were in a need of team expansion to fulfil their project goals on time with required quality.
He has a constant strive to follow the trends in the world of service providing and modify the models of collaboration with clients to satisfy the latest demands in team setups and use of latest technologies and methodologies available.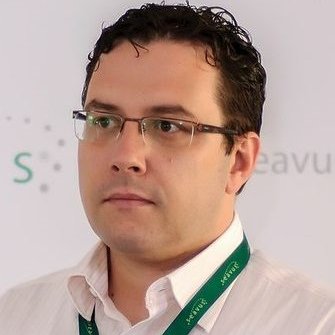 Quest speaker from Eurogiro:
Uwe Holmsgaard, for 22 years (until mid 2017) CIO and COO of Eurogiro A/S - a company running a global network for financial transactions between posts, postbanks and banks. In this role, he had the overall
responsibility for developing and maintaining the network and services for financial transactions.

Uwe has more than 20 years experience in outsourcing, service management, and implementation of ISO27000 all with a focus on IT as a business critical entity.

A Fintech company (Inpay in Copenhagen) acquired Eurogiro A/S in February. Uwe worked as a consultant for Inpay during the acquisition and is now member of the Board of Directors.