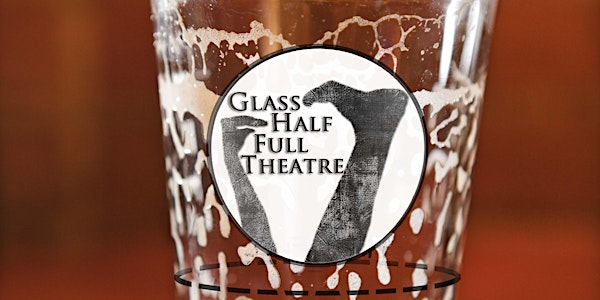 When and where
Location
Ground Floor Theatre 979 Springdale Road Austin, TX 78702
Refund Policy
Contact the organizer to request a refund.
Description
Glass Half Full Theatre has been invited to perform our innovative puppet piece Once There Were Six Seasons at the National Puppetry Festival in Connecticut. The festival can fund some, but not all, of the expenses of getting 5 puppeteers, and two crew, plus an adorable baby girl across the country. We are ¾ of the way to our goal!
How can you help?
By drinking, dancing, party games, and being entertained by awesome Austin performers with us at our party fundraiser FILL THAT GLASS! on July 27th at the Ground Floor Theatre. So then, when friends ask: "So, what did you do on Monday night?" you can say:
"I got my own original Glass Half Full pint glass and filled it up with Vodka from Deep Eddy, beer, or wine, ate some delicious snacks from Counter Culture, saw a hilarious musical performance by Wizard MCs Manateemann (Michael Joplin & Noel Gaulin), played a bunch of crazy party games with Victorian Lady Travelers Amelia Weatherbeaten and Eleanor Dangerbottom (Cami Alys & Caroline Reck ), watched some spellbinding puppetry by Connor Hopkins, Gricelda Silva, Katy Taylor, Noel Gaulin, and Rommel Sulit from Once There Were Six Seasons, looked at images of beautiful costume and lighting designs from Lucie Cunningham and Megan Reilly and toasted them on their respective adventures as they prepare to depart Austin, and ended it all with a smashing dance party DJd by the one and only Michael Joplin. Why, what did you do?"
WHEN?: July 27th Doors at 7PM.
HOW MUCH?: $10 gets you in the door with access to the cash bar OR $25 gets you in the door plus a cool Glass Half Full pint glass (pictured above) that you get to KEEP and fill up all evening until we have no more booze.
WHERE?: The Ground Floor Theatre 979 Springdale Rd Austin, TX 78702
MORE INFO: call Caroline at 347 907 5428, email boxoffice@GlassHalfFullTheatre.com, or visit our websitewww.glasshalffulltheatre.com.
Huge thank you to those wonderful folks who have already supported our campaign: Lindsey Briggs, Carol Davis, Lana Dietericht, Parker Dority, Lee Eddy, Emilio Englade, Jennifer Hall, Kristin Fern Johnson, Veleska Populoh, James and Sharon Reck, Indigo Rael, Juanita Rockwell, Etta Sanders, Joel and Dina Sherzer, Charles Stevens, Katy Taylor, Esther Hopkins. You make things possible!!!
The Show:
Once There Were Six Seasons is aninnovative and thought-provoking theatrical performance that shows the effects of climate change on distinct environments around the globe. Before your eyes, puppeteers transform miniature landscapes to demonstrate the effects of drought, flood and melting ice caps on the earth's human and animal inhabitants. The tiny characters are driven to find solutions to these challenges — as population centers shift, they must rebuild, rethink and re-imagine cultural mindsets about how we live on Earth. The show received a special citation (The Visionary Vivifier Award) from the Critic's Table and 6 nominations from the B. Iden Payne Committee for production, design, direction, puppetry, and script. Help Glass Half Full share this innovative work with a national audience.