About this Event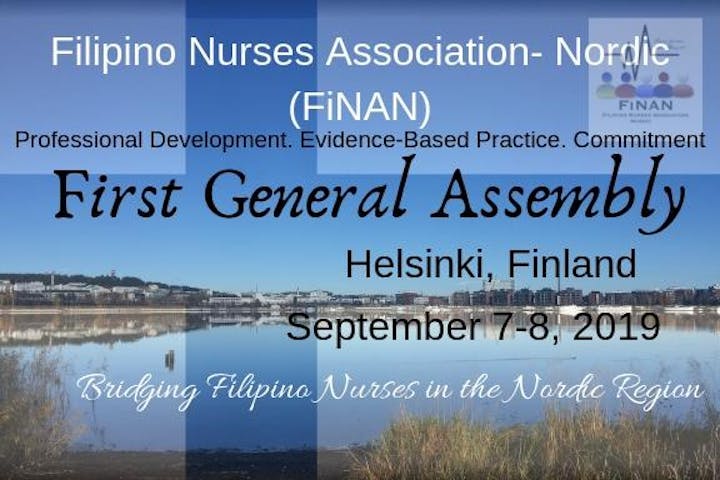 Meet Filipino Nurses living and working in the Nordic Region- Denmark, Finland, Iceland, Norway and Sweden! You will also have the chance to hear speakers from different fields of expertise including updates in the field of Alzheimer's disease, Parkinson's Disease and Asthma. We also have invited guest speakers to discuss on the latest cancer screening tests, strategy for improving the quality of nursing, patient-centered outcomes based healthcare, ethical recruitment in nursing and genomics in nursing.
This event is FREE and only intended for Filipinos living and working in the Nordic Region, but we welcome sponsors and donations to sustain the expenses of the event.
If the number of participants exceed to the seating capacity of the event, we will inform you with the changes of the venue which will be held in Helsinki, Finland.
Looking forward to meeting you all.