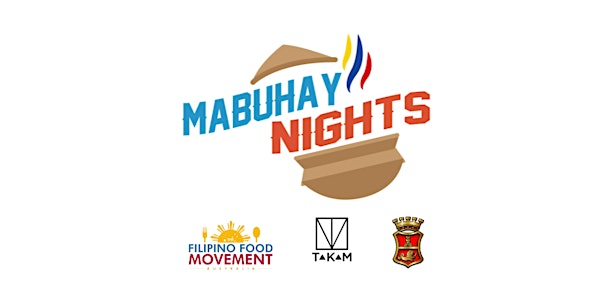 Filipino Food Movement Au presents Mabuhay Nights
A FILIPINO INSPIRED MULTI COURSE DINNER MENU PRESENTED BY THE FILIPINO FOOD MOVEMENT AUSTRALIA
When and where
Location
Melo's Italian 22 Rockwall Crescent Potts Point, NSW 2011 Australia
About this event
Mabuhay! It's a term that evokes a myriad of joyful emotions, and to Filipinos it's a greeting that means "Welcome!", "To Life!", or even just simply, a heartfelt "hello".
What: Mabuhay Nights
When: Monday 29 August 2022
Where: 22 Rockwall Crescent Potts Point NSW 2011
Time: 6.15pm for 6.30pm start
Cost: $100 + booking fee. Full bar menu available. NO BYO.
The FFMA (Filipino Food Movement Australia) continues their Mabuhay Nights Pop Up Dining Series this August featuring Guest Chefs Francis Dela Cruz and Aileen Aguirre, drawing inspiration from Dela Cruz and Aguirre's childhood memories in the Philippines with a Philippine influenced multi course menu that will spark joy and make you want to pull out the karaoke machine and sing to your heart's content.
Dela Cruz and Aguirre will present a specially curated menu using seasonally sustainable Australian native and locally sourced ingredients using the slow food philosophy focusing on deep hearty flavours.
This evening will be dedicated to taking you on an exciting journey of the Philippines without leaving your seat. The dining room will consist of two long tables so people can interact and enjoy conversations together. Come alone or with others - we can guarantee at the end of the night you will have made a room full of new friends. If you are a Food Lover then this is a perfect event for you!
We hope you can join us for this exclusive evening. We anticipate this event will sell out quickly, so please don't delay purchasing your tickets.
The Menu
Welcome drink on arrival
*******
Pampagana (Snacks)
Rock Oyster Kilaw
Crookwell Potato, Salted Egg custard
Dinakdakan Toast
*******
Panimula (Entree)
Pan De Ciosa, Buro butter
Jervis Bay Mussels, Longganisa XO
*******
Pangunahin (Main)
Tocino skewers
Spatchcock Inasal
Crabfat Rice
Poqui Poqui - Egg, Eggplant
*******
Panghimagas (Dessert)
Avocado
Turon
Buko Pandan
With thanks to San Miguel Beer Brewery Inc via Good Drinks Australia Ltd, this event will be proudly serving complimentary San Miguel Beer on the night.
We hope you can join us for this exclusive evening.
Please note that Mabuhay Nights is a set menu and no dietary requirements or allergies can be catered for. There are strictly no changes to the menu on the night.
#mabuhaynights #filipinofoodmovementau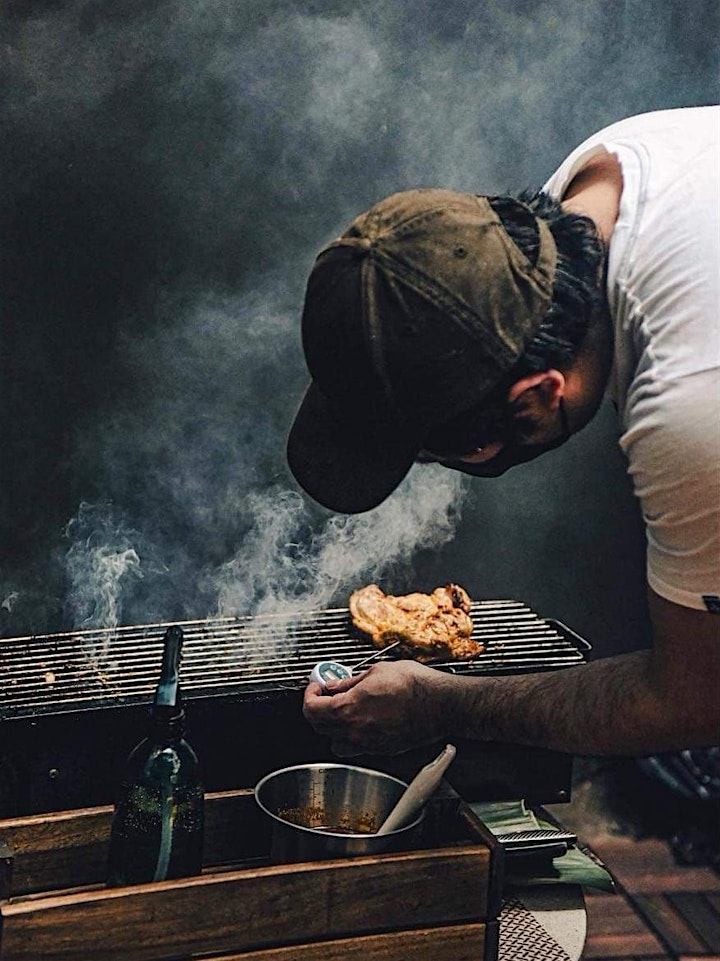 ABOUT FRANCIS DELA CRUZ
Francis Dela Cruz grew up in Pampanga surrounded by his family who love to cook, this led him to take up Culinary Arts at the De La Salle Saint Benilde in Manila. Having worked at top hotels and venues in the Philippines, Dela Cruz moved to Australia in 2016, gaining experience at the hatted Orpheus Island Resort in Queensland for two years before moving to Sydney. Dela Cruz has worked at the ICC Sydney and Fish Butchery by Josh Niland and is now currently part of the culinary brigade at Crown Towers Sydney. Dela Cruz spends his spare time studying traditional Philippine recipes, ingredients and cooking techniques, and applying his skills and creativity to push the boundaries of Filipino culinary traditions to new levels. He would one day like to run his own modern Filipino restaurant.
ABOUT AILEEN AGUIRRE
Currently Sous Chef at the Crown Towers Sydney, Aileen Aguirre studied Finance, Nursing and Communication Arts but realised her passion lies in the kitchen. After completing Culinary Arts at the International School of Culinary Arts and Hotel Management in the Philippines, Aguirre worked her way around top restaurants and venues in Manila and Abu Dhabi before moving to Australia and landing a Sous Chef role at the hatted Orpheus Island Resort in Queensland in 2016. After 2 years, Aguirre moved to Sydney igniting her creativity in the kitchen while working at the ICC and Josh Niland at the Fish Butchery. "Being a chef is more than just dedication and passion but also discipline, etiquette, attitude and creativity all in one. It's a stressful environment yet fun and deeply satisfying." Aguirre is inspired by her Filipino roots and culinary culture and she hopes to translate tradition with modern techniques, onto the plate.
Both Dela Cruz and Aguirre are half of the Takam team - a passion project which started during the pandemic, offering home meal packs of familiar and unfamiliar flavours from the Philippines.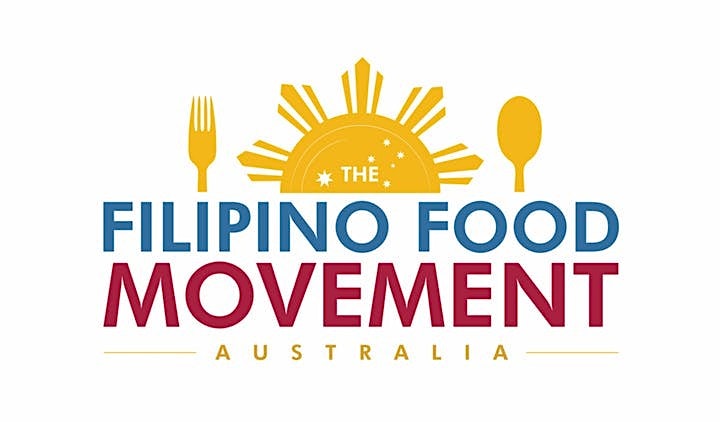 ABOUT FILIPINO FOOD MOVEMENT AUSTRALIA
The Filipino Food Movement Australia is a registered not-for-profit organisation composed of passionate foodies, business owners and community members who embrace their Filipino heritage. As Filipino-Australians, we want to share this passion and connection with the wider community.
For further information please contact filipinofoodmovementau@gmail.com
Follow Filipino Food Movement Australia