FIIDS Public Awareness Event: Genocide and Enslavement of Yezidi's by ISIS (A Report Will be Released)

Saturday, September 2, 2017 from 3:30 PM to 5:00 PM (MST)
Event Details
Foundation for India and Indian Diaspora Studies(FIIDS)
http://fiids-usa.org
Invites you to a 
Public Awareness Event: Genocide and Enslavement of Yezidi's by ISIS  (A Report Will be Released)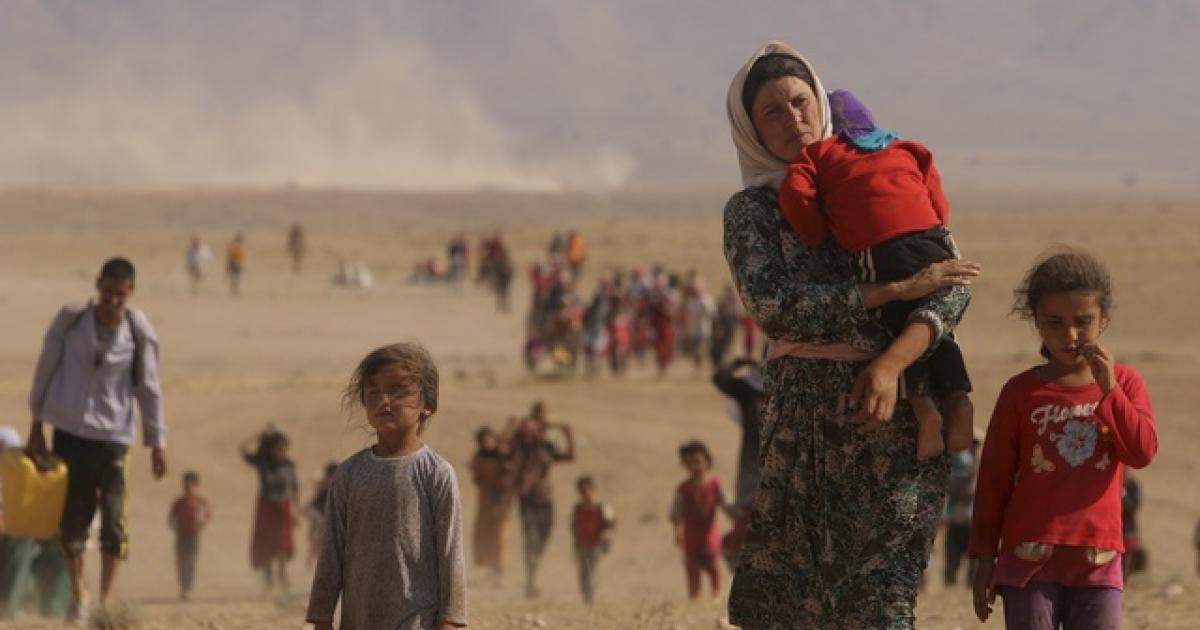 We are organizing this event on a humanitarian basis to create awareness about atrocities including rapes, killings and enslavement resulting extreme human rights violation of Yezidis, are a minority ethno-religious group of northern Iraq by ISIS since 2014. They are non-muslim and non-arabs. In August 2014 , ISIS (Islamic state of Iraq and Syria) had attacked Sinjar region in northern Iraq where majority of Yezidis in Iraq stay. The ISIS terrorists massacred thousands of yezidi men and abducted many more women and children. About 50,000 Yezidis escaped to the nearby Sinjar mountains and had to stay there with limited supply of food and water, facing starvation and dehydration. The abducted women had to undergo the horrors of rape and abuse and many of them have been sold as sex slaves.The Yezidis are still under ongoing atrocities including hundreds of them be enslaved for sex and hence need help on an international level for assure their safety and survival.
This attack by ISIS has ravaged the yezidi community and still today there are many yezidi sex slaves. Thousands of them are still refugees in Turkey and other neighboring countries. They need a lot of help from the International community.
RSVP MUST:  http://yezidi.eventbrite.com

For Information: Email :  info@fiids-usa.org
Venue:  Goelet A. C. Beuf Community Center, 3435 W. Pinnacle Peak Road , AZ 85027
Day: Saturday
Date: 2nd Sept 2017
Time: 3:30pm to 5:00pm
Chief Guests:
Elected officials
Speakers: Mirza Ismail Yezidi Human Rights Activist from Canada
Report : Plight of Yezidi's by FIIDS Research Analysts Mrinal Venkatesh
Contacts : 
Shyam Byra
Salem Baba
Prasad Koranne
Khanderao Kand
FIIDS:
The Foundation for India and Indian Diaspora Studies (FIIDS) is a US based think-tank working on India and Indian Diaspora related policy issues and better world. Established in 2013, the FIIDS has hosted conferences on Countering Terrorism (2016), Indo-China Relations (2013), and Peace & Prosperity in Afghan Region. It has also hosted talks of various experts like Amb. G. Parthasarathy, NSA Ajit Doval, India's current minister Arun Jaitley, Rajnath Singh, and Jayant Sinha and others. The FIIDS also hosted talks and dialogues with experts from various think tanks like Hudson, Brookings, Council for Foriegn Affairs, American Enterprise Institute, and others.
When & Where

Goelet A. C. Beuf Community Center
3435 W. Pinnacle Peak Road
Phoenix, AZ 85027


Saturday, September 2, 2017 from 3:30 PM to 5:00 PM (MST)
Add to my calendar
Organizer
Foundation for India and Indian Diaspora Studies (FIIDS) USA is a not-for-profit plaform engaged in analysis, awareness and advocacy on contemporary international and socio economic issues related to India and Indian Diaspora.
Visit http://fiids-usa.org 
Donate https://fiids-usa.org/donate