Description
Event Time:
Sessions will run on most Tuesday nights, 6:30-9:30pm. For specific dates and times available, check the drop-down menu in the Ticket box: this ticket will be good for one class with the date of your selection, two ticket types available:
Plan Ahead: Early Bird Tickets purchased up to 24 hours in advance of class are $19
Be Spontaneous: Drop In Tickets 24 hours or less in advance of the event are $22
Monthly Passes at $60 are now available for 2018 - Ticket Sales for those passes (sold separately in events with "Month Pass" in title) will end at 7pm second session of the corresponding month so even if you miss the first class, you'll still get 3 classes with one convenient ticket!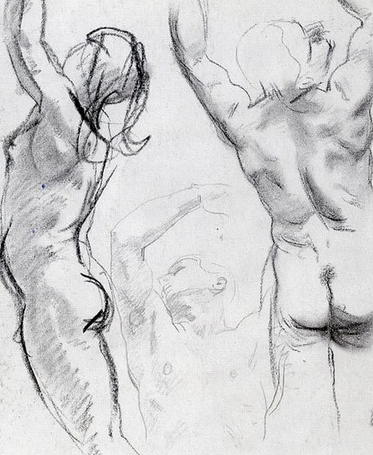 Description:
Figure Drawing is an open studio class where people of all artistic levels are invited to explore the human form through drawing and painting. Figure drawing is a great opportunity to keep your artistic skills sharp whether you are a seasoned artist or a beginner: learn the basics of drawing from the nude form! Students are free to draw however they like. The model will strike and hold various poses for varied lengths of time: you will have the opportunity to work on quick sketching skills as well as longer studies.
Prerequisites:
No experience necessary -- all-levels class open to anyone interested in practicing their drawing skills. Students must be 18 years or older.
Materials Provided:
Artisan's Asylum will provide the model and the space.
What to Bring:
Drawing and painting supplies of your choice. Drawing surface. For beginners charcoal and large paper pad are recommended.
Instructor Biography:
Aliza Vaida has 10 years of figure drawing experience. She received her BFA in painting and sculpture from Boston University. She is a freelance artist who works in mixed media and found object art. Check out her work at http://alizavaida.com/home.html
Organizer of Figure Drawing Single Session 2018