Description
Event Time:
This ticket allows attendance to all Tuesday night Figure Drawing Classes in March 2018, 6:30-9:30pm. Ticket Sales end at 7pm second session of the month (you will still get 3 classes for $20 and the convenience of one ticket!). This pass is only good for the dates below.
Session 1: Tuesday, 03/06/2018, 6:30 PM - 9:30PM
Session 2: Tuesday, 03/13/2018, 6:30 PM - 9:30PM
Session 3: Tuesday, 03/20/2018, 6:30 PM - 9:30PM
Session 4: Tuesday, 03/27/2018, 6:30 PM - 9:30PM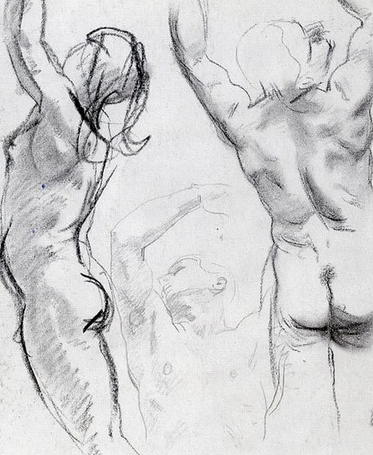 Description:
Figure Drawing is an open studio class where people of all artistic levels are invited to explore the human form through drawing and painting. Figure drawing is a great opportunity to keep your artistic skills sharp whether you are a seasoned artist or a beginner: learn the basics of drawing from the nude form! Students are free to draw however they like. The model will strike and hold various poses for varied lengths of time: you will have the opportunity to work on quick sketching skills as well as longer studies.
Prerequisites:
No experience necessary -- all-levels class open to anyone interested in practicing their drawing skills. Students must be 18 years or older.
Materials Provided:
Artisan's Asylum will provide the model and the space.
What to Bring:
Drawing and painting supplies of your choice. Drawing surface. For beginners charcoal and large paper pad are recommended.
Instructor Biography:
Aliza Vaida has 10 years of figure drawing experience. She received her BFA in painting and sculpture from Boston University. She is a freelance artist who works in mixed media and found object art. Check out her work at http://alizavaida.com/home.html