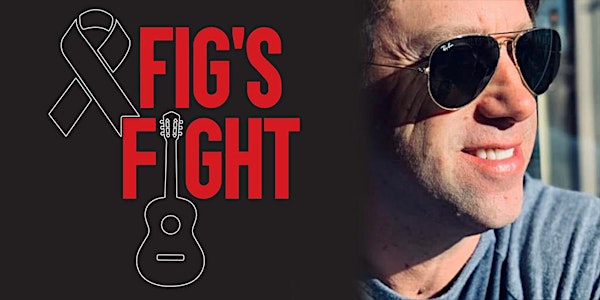 FIGS FIGHT FUNDRAISER
An event to provide emotional & financial support to Rich, Sarah and the kids. Featuring Fortune & many other musical special guests!
When and where
Location
MIXX 360 NIGHTLIFE 665 Broadway Malden, MA 02148
Refund Policy
Contact the organizer to request a refund.
Eventbrite's fee is nonrefundable.
About this event
Most people don't know that Rich is even sick. He has been working, performing and looking/sounding great but has had struggles in the background. In September of 2019 Rich was diagnosed with stage 3b melanoma. He began his journey at Mass General Hospital with Dr. Howard Kauffman and his team at the cancer center. They removed large tumor on his back and a few axillary lymph nodes (armpit). 2 nodes came back positive for melanoma.
 Rich began targeted at home treatment. 2 weeks later, rich began experiencing high fevers and shakes. He was instructed to stop treatment. They started him on Keytruda, an intervenes immunotherapy every 3 weeks that had to be done at MGH. He continued to scan every 3 months while receiving treatment until a tumor showed up in his axillary lymph nodes again. He had surgery to remove 27 lymph nodes around the large tumor. After a brutal recovery, rich had clear scans for almost 11 months. Then it returned. This time it hit an organ, his left kidney. Now stage 4. They removed the tumor and began a different intervenes treatment. He had one infusion and got very sick. It took 8 weeks, multiple ER visits, and many medications to get him back to baseline. When they rescanned, the tumor on his kidney was back. They decided to try and shrink it with a trial treatment that his oncologist was very hopeful for. Rich was the first human infusion of this new trial, and he felt great the first 3 months he was receiving it. However, when they rescanned, the tumor had grown. The trial was unsuccessful and he was pulled. They were afraid if they tried to remove the tumor again, they would spill more cells and make it worse, so his team decided they would try the last FDA approved treatment option they had. This was a treatment similar to first one and he could take the medication at home. 2 weeks into it he spiked a 106.4 fever and became very sick. They were hoping they could lower the dose and keep him on a low steroid to prevent the fevers, but after multiple dosage changes they knew it wasn't going to work. 
In late October, Rich woke up one morning in a ton of pain and ended up in the hospital for 4 days. The tumor on his kidney had grown so large, it was hemorrhaging and causing all sorts of problems. They decided the only option was to remove the whole kidney. Rich had the surgery on Halloween of 2022 and has been recovering at home. Unfortunately, rich is out of preventative treatment options. It is a waiting game to see where it will pop up next. He will continue routine scans to try to beat the cancer back before it takes hold again
Please join us on Sun, Jan 29 2023 1pm at Mixx 360 Malden, MA for an event to provide emotional & financial support to Rich, Sarah and the kids. Featuring live music from Fortune & many other musical special guests! We hope you can make it!
~ Wayne Moda