Fighting Fiercely: An Endometriosis Awareness Event

Multiple Dates
Event Details
 Join Us for: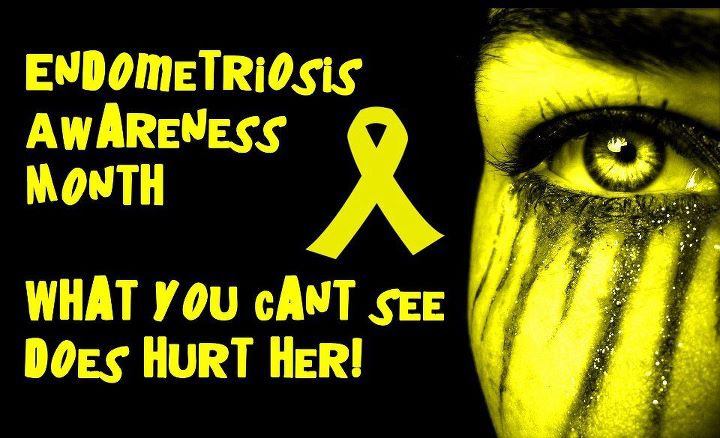 Essential-E Therapeutic and Dawgelene "Dr Dawj" Sangster invite you out for our first "Fighting Fiercely" event geared towards Endometriosis Awareness.
What is Endometriosis?
Endometriosis is a painful, chronic disease that affects at least 6.3 million women and girls in the U.S., 1 million in Canada, and millions more worldwide. It occurs when tissue like that which lines the uterus (tissue called the endometrium) is found outside the uterus.  This misplaced tissue develops into growths or lesions resulting in internal bleeding, breakdown of the blood and tissue from the lesions, and inflammation -- and can cause pain, infertility, scar tissue formation, adhesions, and bowel problems.*

THERE IS CURRENTLY NO CURE FOR ENDOMETRIOSIS 
*information courtesy of the Endometriosis Association
There are TWO dates you can attend and support this event:
EVENING DATE: March 26, 2012 from 6pm-8pm
Think Royally Studios
1200 West 35th Street
4th Floor North Entrance through parking lot

DAY EVENT: March 31, 2012 10am- 12pm
Essential-E Therapeutic Massage
50 East Washington Street
Suite 503
Chicago, IL
What to expect:
Brief presentations and education on Endometriosis

Personal testimonials


Tasty refreshments

Raffle for free massages

Education, Enlightenment and Empowerment



What we need from you:
Register to attend the event and share it with your friends.

If you are attending this FREE event, wear something yellow and be bold!

Send us pics of you in your fiercest yellow outfit to show your support and for a chance to win a free 90-minute massage. Email your pictures to info@essentialetherapeutic.com or thinkroyally@gmail.com by March 20, 2012.

Provide a donation to help us raise funds for the Endometriosis Association.

SPEAKERS:
Victoria Knox, VJS Enterprises, Health/Fitness Coach

Endometirosis and R.A.W. (Really Awesome Way to Live)
Transform yourself from the inside out - spirit, soul and body! Victoria Knox will share the inspiring and informative story of how she transitioned into a healthier lifestyle, losing more than 40lbs & eliminating the need for medications. She will discuss how to listen to the body, use proper food combination and incorporating a R.A.W. diet in everyday living for Endometriosis patients!
NOTE: All donations will go to the Endometriosis Association to help find a cure.
Organizer
Dawj Sangster