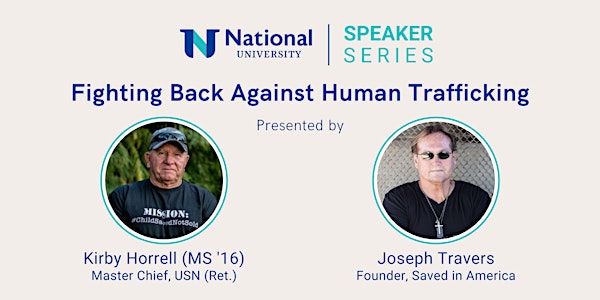 Fighting Back Against Human Trafficking
Human trafficking is a national and global issue that impacts all communities. We invite the NU community to learn how you can help.
About this event
Human trafficking is a national and global issue that impacts all communities. With an estimated 24.9 million trafficking victims worldwide at any given time according to the U.S. Department of State, human traffickers prey on people of all ages, backgrounds, and nationalities, exploiting them for their own profit. Additionally, the National Center for Missing and Exploited Children estimates that 1 in 7 runaways are likely victims of sex trafficking.
We invite the NU community to learn more information about human trafficking, warning signs and what you can do to help. We are honored to host Ret. Master Chief Special Warfare Operator Navy SEAL, Kirby D. Horrell (MS '16), and Saved In America founder Joseph Travers for this speaker series event.
Please be advised that because of the sensitivity of this topic, many triggering themes will be discussed and may make some attendees uncomfortable.
About the Speakers
Master Chief Special Warfare Operator (SEAL) Kirby Horrell joined the United States Navy in 1967 and served a combined 47 years of active duty and reserve service before his retirement from the military in 2020. Master Chief Horrell (Ret.) honorably served in several overseas locations including Vietnam, Spain, Germany, Kosovo, Bosnia, and the Republic of Congo. He is the recipient of the Bronze Star, the Purple Heart, and many other awards and decorations. Mr. Horrell is the executive vice president of Saved in America and holds a Master of Science in Organizational Leadership from National University. Horrell enjoys working on his custom hot rods and spending time with Terri, the love of his life and wife of over 36 years.
Joseph Travers, CPI, CCDI, CMECI is a former police detective, current licensed private investigator, and the founder and executive director of Saved in America. He is the former Chairman and Vice President of the Professional Investigators of California (PICA), a Member of the National Sheriff's Association (NSA), the International Association of Chiefs of Police (IACP), and the National Crimes Against Children Investigator's Association (NCACIA). Mr. Travers holds a Bachelor's degree and is a candidate for a Master of Science degree in Criminal Justice with high honors. His work with Saved in America has been highlighted on news outlets such as NBC Nightly News, CBS, the Los Angeles Times, San Diego Union Tribune, and USA Today. To date Saved in America has recovered 260 missing children since 2014.
Moderator: Drew Schlosberg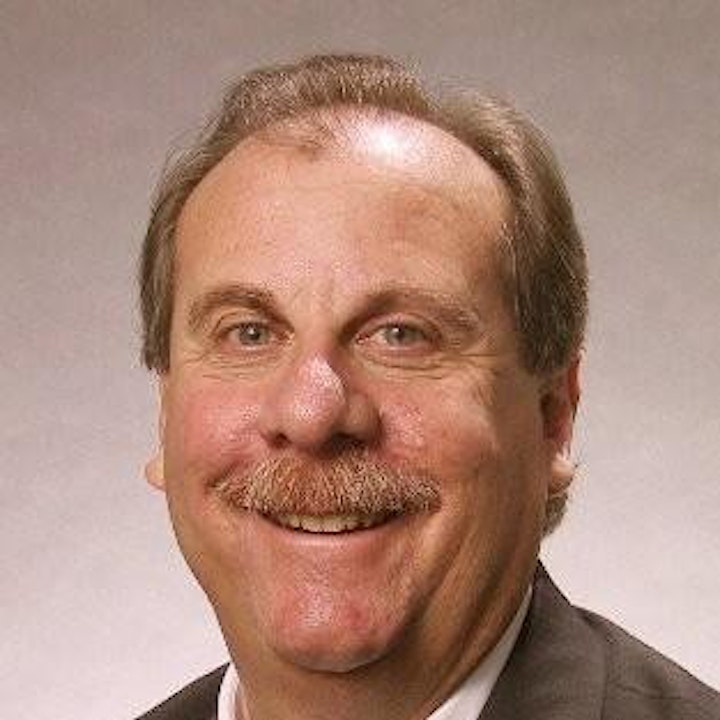 With more than 40 years' experience in newspapers, curriculum development, community and public relations, marketing, and podcast production, Drew Schlosberg is the Founder and CEO of XTRA Weekly and DSA (Drew Schlosberg & Associates), as well as a lead consultant for Cloudcast Media, a leading podcast company.
Drew sits on a number of nonprofit education-related Boards of Directors, all of which correlate with his passion for literacy that grew out of his tenure (1980-1992) as a Special Projects Coordinator, Curriculum Developer and Editor for San Diego City Schools. The following are his current Board / Committee positions:
-- Junior Achievement of San Diego and Imperial Counties
-- University of San Diego School of Leadership and Education Sciences
-- San Diego Council on Literacy
-- Classroom of the Future Foundation
-- Susan G. Komen San Diego
-- Point Loma Nazarene University "Fermanian Business Institute"
Past Board/Committee experience includes: Greater San Diego Reading Association (President), News For Students Foundation, Sweetwater Education Foundation (Chair), San Diego North Chamber of Commerce, San Diego Humane Society Community Engagement Committee, AVID Education Program.