A fun date night and relationship game-changer! You'll laugh, learn, grow closer, and never look at fighting the same way again.
About this event
A VIRTUAL LIVE-STREAMING TICKET OPTION IS AVAILABLE FOR THIS NIGHT
Buy one vitual ticket and watch from the comfort of your own home.
WHAT IS FIGHT NIGHT?
A fun date night for couples of any age or stage. Filled with humor, fresh insight, and practical, new tools for turning conflict into deeper intimacy.
Les and Leslie are authentic master communicators. You'll laugh while you learn new ways to instantly improve your relationship. And did we mention you will have a blast while gaining practical tips to strengthen communication?
Bring friends and make it a double date!
WHAT OTHER COUPLES HAVE SAID ABOUT FIGHT NIGHT
"This is not your parent's marriage seminar! We had a blast."
"I didn't want to attend Fight Night. Our marriage was in a bad place. I agreed to go if we could leave at the intermission. We didn't. Wow! This was truly a life saver for us."
"To be honest, we were pretty suspect about this event. We've been to a lot of marriage events. And I've got to say, this is absolutely the best one we've ever attended."
"We've never been to an event like this before. In fact, we hadn't been to church together in over five years. This event got us back on the right track."
"Les and Leslie are so authentic and relatable. We kept saying to each other, 'that's us.'"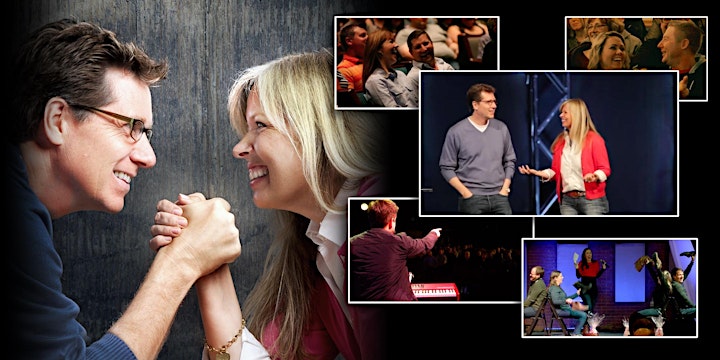 Organizer of FIGHT NIGHT - With Drs. Les and Leslie Parrott