Description
Don't miss out on your chance to watch the Mayweather vs. McGregor fight at one of the best venues New York City has to offer. Head on down to Scores New York for Fight Night at Scores: Mayweather vs. McGregor! Watch this highly anticipated fight live on the big screen inside of this massive 10,000 square foot nightclub and event space located in NYC.
Fight Night at Scores: Mayweather vs. McGregor
This fight night event is one that you definitely can't miss out on. Scores is the perfect venue for you to catch this show. Not only does Scores offer unique décor on each of its three levels but also entertainment on a daily basis with their state of the art sound and audio systems with a beautiful interior. Faceted and reflective, titled ceiling surfaces in glossy black and chromed aluminum snake around the room and capture every flicker of light and movement.
This showdown between Mayweather and McGregor has been in the works since the beginning of the year and it's finally time for it all to go down. The undefeated eleven-time five-division professional boxing champion Floyd Mayweather Jr will go against the current UFC Lightweight Champion Conor McGregor. This fight is one that you won't want to miss as the sparks fly between two of the biggest names in their sport take the center stage. The fight will take place in the T-Mobile Arena in Paradise, Nevada on August 26th, 2017.Don't miss this epic showdown live on the big screen as Scores treats you to the perfect venue space to catch the fight.
Doors for this event will be opening at 9 p.m. and you definitely won't want to miss it! Head to Scores on Saturday, August 26th and prepare for the best seats to this showdown this year!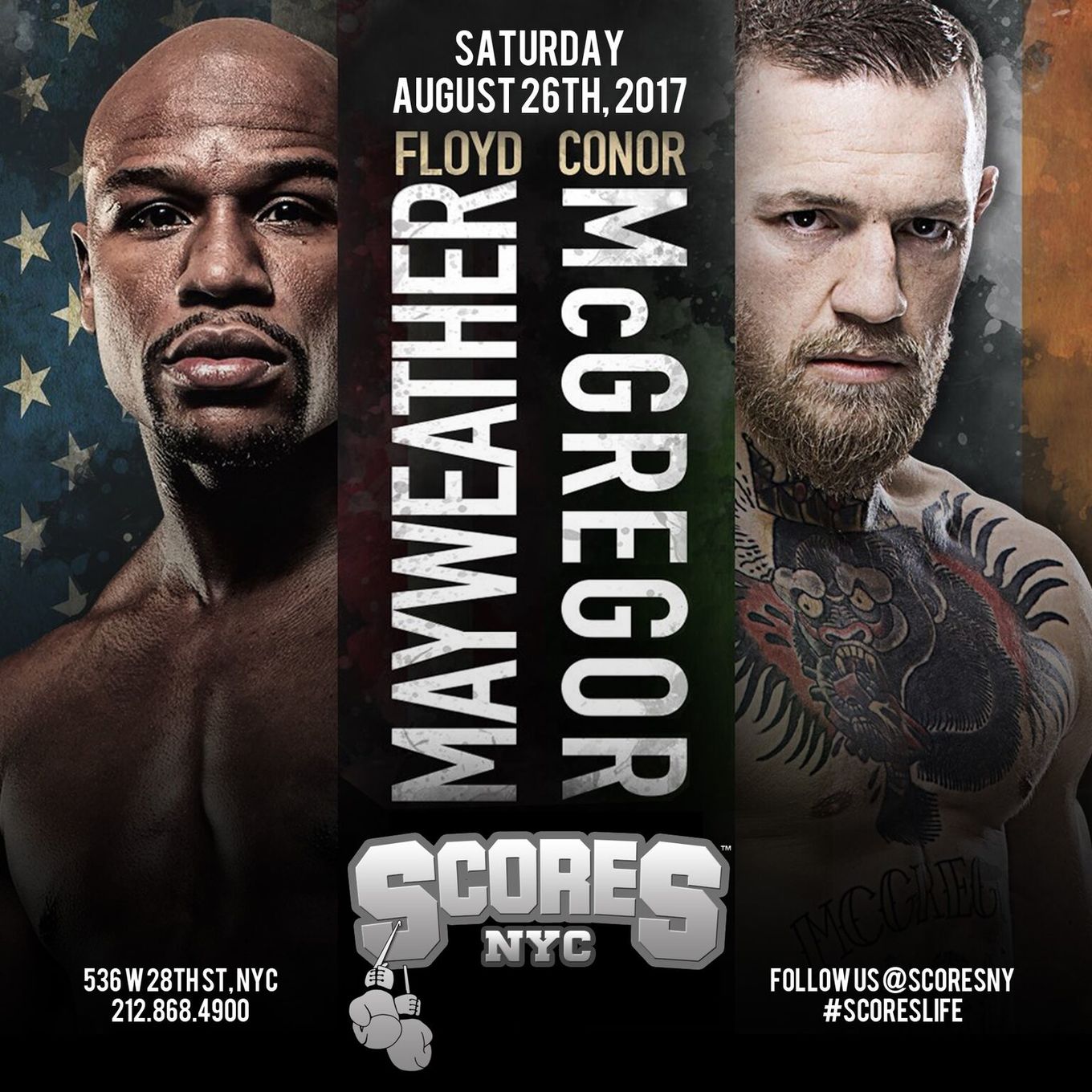 Date and Time
Location
Refund Policy