Fight back against Cyber Fraud - Tips to Protect Your Data & Business
Description
BBB Trust Lab Speaker Series Presented By Mercantile Bank:
Fight back against Cyber Fraud -Tips to Protect your Data & your Business
The BBB Serving Western Michigan and Mercantile Bank are on a mission to make West Michigan the most trustworthy place to do business. Join us for our 2019 Speaker Series on all things trust.


---
---
Cyber fraud. It's not a question of 'if' but 'when'.

Small business is an increasingly popular target for criminals. Half of all SMBs in the U.S. experienced a data breach in 2016, and 55 percent experienced a cyberattack*.

Mercantile Bank of Michigan and the Better Business Bureau Serving Western Michigan invite you to attend this FREE event and learn actionable steps you can take to secure yourself in a cyber-driven world.
This event will focus on best methods of detection and best practices for protection that is easily digestible for every sized organization – and some of these things don't cost a cent.

Join our panelists to learn:
How to make sure your business is prepared to avoid or mitigate fraud

How a risk based approach can ensure fraudulent payments never happen

How insurance could help protect you from a major loss

Effective security assessments

Prioritized security measures to implement


We are offering 2 different sessions for this event to accomodate schedules.
Lunch (January 31st session) or Breakfast (February 1st session) provided!
Space is limited, so please register ASAP to guarantee a spot.
* Ponemon Institute Report

---
Panelist bios:
Kyle Kunnen — Senior Vice President, Mercantile Bank of Michigan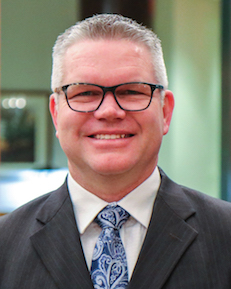 Kyle P. Kunnen is a Senior Vice President at Mercantile Bank of Michigan whose principle responsibility is information security as the Information Security Officer for the bank. Kyle has over 25 years of experience in bank operations of which IT, Security and Business Continuity have been a primary focus. During his banking career, Kyle has been tasked with managing the banks Information Technology assets, network design, maintaining disaster recovery and business continuity programs, oversight and management of strategic vendor relationships, and maintaining the Information Security and Incident Response Programs. In addition, he managed multiple departments within operations and helped develop the Information Security Strategy for the bank. Prior to starting his career in banking, Kyle worked for several years on a dairy farm in his home town of Jenison, Michigan, while completing high school and college.
John Hey — Chief Operating Officer, Trivalent Group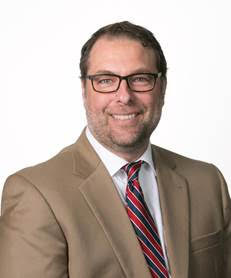 John Hey is Chief Operating Officer for Trivalent Group, Michigan's leader in Managed Services, Cloud, Cyber Security, and Managed Networks. At Trivalent, John provides management of daily operations, strategic leadership, and visioning while driving continuous improvement. Deeply passionate about culture, quality of service, and community leadership, John vigorously pursues Trivalent's successful standing in each. John's specific areas of expertise in business, coupled with technical acumen around business continuity, practical security, and IT infrastructure make him unique in the marketplace.
James M. Huttenlocher, CIC, CRM, LIC — President, The Huttenlocher Group Agency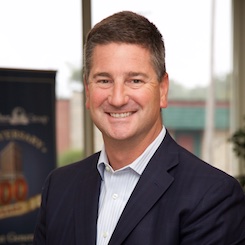 Jim is a graduate of the University of Michigan Business School. After a career in commercial lending, Jim joined The Huttenlocher Group Agency to produce and service large complex property & casualty clients. Jim spends the majority of his day interacting with the agency's diverse commercial clientele, but also manages a team of 30 sales professional colleagues.
In 2016, The Huttenlocher Group partnered with Acrisure, a global insurance brokerage firm. Jim and his firm now manage six locations in Metro Detroit, including 125 employees. Acrisure is headquartered in Grand Rapids, Michigan and has become the fastest growing agency group in the nation including over 300 agency partner locations in the United States and globally.
Jim spends much of his time advising clients on various risks, including Cyber Liability insurance. He has experience underwriting, placing coverage, and adjusting cyber losses.