Description
Over the coffee talk with Technology Leaders, there is a statement which inspired us to run this workshop, "Soon, Big Companies will hire High School Graduates that equipped themselves with basic Python/ Coding knowledge with current Universities Fresh Graduates Pay-scale Salary".
Not forgetting, we know a Malaysian, who started coding at 10 years old. Got his first job at 14. Now, he is 22 years old and his Salary is more than RM10,000.
Afterall, Python, will soon be the next Excel.
It is never too late to kickstart and allowing them to involved in digital world. Education is the passport to the future, for tomorrow it belongs to those who prepare for it today.
So, don't just stare! Join us as we are ready with multiple sessions for them this comng 8 & 9th December 2018, in Petaling Jaya. Once in a lifetime opportunity! Get your hands on experience from the real industry practitioner. Why start later when you can start now.
About the Trainer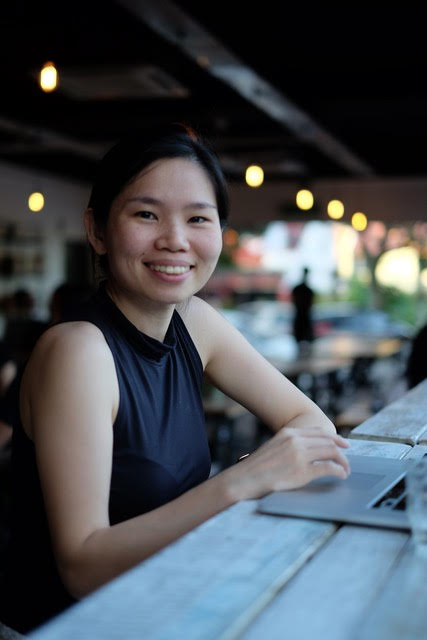 Goh Chee Yim
Director, Women Who Code Kuala Lumpur
Currently, she is a Product Manager @ IdealHub an innovative property technology. Outside of her job, She runs the WWCode KL community along with a team of talented ladies. She is a self-taught Pythoner and shared her skills and knowledge through WWCode KL Python workshops started since March 2017, aiming to get more people (especially ladies) to get their hands dirty on solving problems using Python - the whole point of learning how to code. She loves to drink Flat White and really really love salmon, sashimi-style.
AGENDA
What has changed?
Focus on "Problem Solving" skill rather than syntax of a language. It's not about what you know but how you use what you know to solve problem.

Python as a tool to solve problems
Topics
Basics of programming skills- Data Type, Flow Control, Strings, Functions, Data Structure - List, Loop for and while

Data Structure- List, Dictionary and more functions

Data Structure - Solving one real-world issue with Dictionary
What should I expect?
Step-by-step problem solving skills - we'll show you how!

Loads of problems for you to solve - hands on!

Working in a pair programming style - we'll pair you up!

Dedicated mentors to guide you
Who should attend?
Absolute beginner - we'll introduce basic python topics

Advanced beginner - if you have some programming basic but still find yourself stuck / does not know how to apply
This class is ONLY for 18 to 27 Years Old
LIMITED to only 30 pax per class.
This is a One (1) Day Session Class. Either Saturday, 8th December 2018 or Sunday, 9th December 2018. Kindly choose the classes respectively at the tickets.