Location
Bamboo Detroit
1442 Brush St
Detroit, MI 48226
Description
Note: The # of tickets you see available are the only tickets left. We've sold out 2x already, and have made enough room for 30 more people.
Spots Limited!
There's no denying that Michigan's entrepreneurial community is growing — and there is nothing more valuable than learning from the challenges, failures, and successes of the world's leading digital entrepreneurs. That's why we've created a new tradition for our start-up community: Fifty Founders, a monthly, ongoing series inspired by Chris Dixon's popular Founder Stories on TechCrunch. However, instead of interviewing guests privately we're going to do our interviews in front of a live audience with time for a Q&A. Plus — the refreshments and pizza is on us!
Our first guest is Brian Wong, the 22 year old co-founder and CEO of Kiip (pronounced "keep"), a category-creating mobile rewards network that is redefining mobile advertising through an innovative platform that leverages "moments of achievement" in games and apps to simultaneously benefit users, developers and advertisers. Since founding the company in the summer of 2010, he's raised over $15.4 million in funding from Relay Ventures, Interpublic Group, Hummer Winblad, True Ventures, Digital Garage and others.
He's also been recognized with many awards for his accomplishments and leadership, including: the Top 20 Under 20 awards for all of Canada; Business Insider's Top 25 Under 25 in Silicon Valley, 30 Under 30 in Advertising and 18 Most Important People in Mobile Advertising; Forbes' 30 Under 30 in 2011 and 2012; Mashable's Top 5 Entrepreneurs to Watch; iMedia 25; One of AdWeek's Seven Would-be Mobile Titans; and the AdAge Creativity Top 50.
Title Sponsor
Partner Sponsors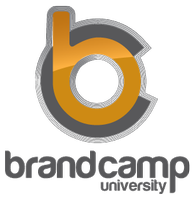 Venue Sponsor