Four years of great humans exploring a small town for a great cause wasn't enough. The fifth annual Salt Spring Tour is now live.
About this event
Four years of great humans exploring a small town for a great cause wasn't enough. The fifth annual Salt spring tour is now live. Come and discover the beauty of Salt Spring Island while you ride, eat and drink for a great cause with us this year.I curate a bicycle trip around my childhood home for the folk who always talk of visiting, with the goal of fundraising enough to complete the Ride to Conquer Cancer. Craft your own adventure on Island Time with locals only treatment and oceanfront camping. Expect all of the Island vibes with none of the hassle. Leave the mainland Saturday morning and be home Sunday evening.
Tickets are $100. If you'd like to get the tax write off for your donation, please donate the to my RTCC page here.
Want to get a feel for this years tour in one minute? Experience the tour by clicking here or on the image below!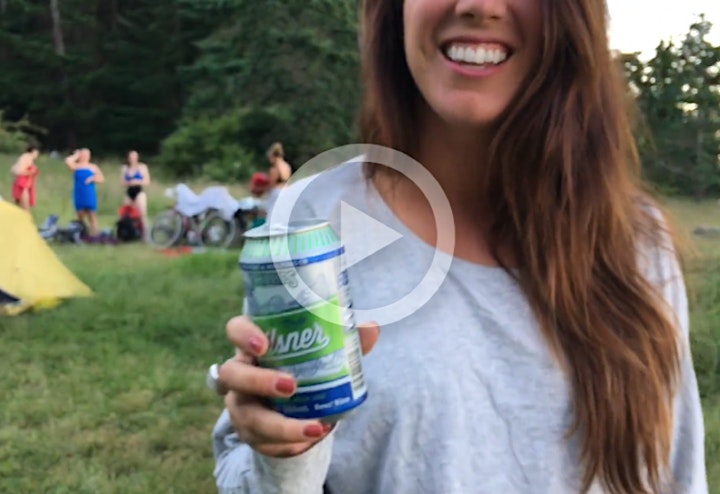 COVID-19 Guidelines
Province wide event restrictions have been loosened to allow groups of up to 10 people to be together outdoors. While these rules will allow us to to still enjoy this event, some changes must be made to ensure everyones safety based on the CDC's guidelines. We're going to "host" this event in pods of no more than 10 people, where each person agrees to abide by the rules below to keep everyone safe.
You may complete the tour in physical proximity to no more than 10 people(your "pod"). We'll coordinate "digitally" introducing everyone to make it fun and engaging.
Each pod may consist of no more than 5 households. You may only share food and tent space with people from your household(ie people you share a living space with).
All food for this event must be coordinated by you. We recommend preparing/purchasing food beforehand(we can keep it cold or warm it up for you).
You must carry a mask, and use it whenever you are within 6 feet of others.
Someone in your pod must carry hand sanitizer, and be in charge of ensuring everyone is using it between stopovers
All attendees must complete a COVID Self Assessment before the event. If this screener advises you to be tested, or if you exhibit any current COVID-19 symptoms you will be unable to attend(your ticket will be refunded).
These guidelines may change as COVID-19 changes in an effort to keep everyone safe.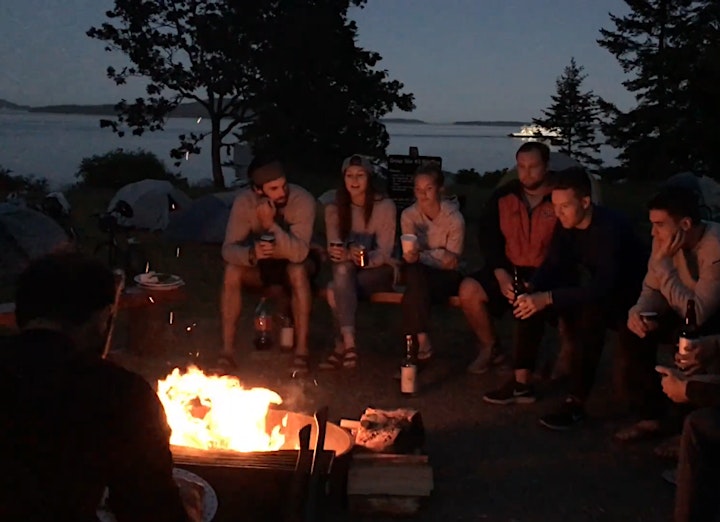 The Finer Print: 
Friday June 25th:7pm – 10pm
Drop off your Bike, Camping Gear and Adventure Accessories with us at Broadway-City Hall Skytrain Parking Lot
I'll have a trailer hooked up to my truck.
Saturday June 26th:6:30am
Arrive at Tsawwassen Ferry Terminal Foot Passenger Terminal. Drop any additional gear off with me in the ferry lineup. You're catching the 7am ferry to Swartz bay, and we'll transfer to SaltSpring(Fulford Harbour) in Victoria
Walk on the 7am Sailing to Swartz Bay (Foot passenger reservations must be made over the phone and are strongly recommended - (888.223.3779)
On the Ferry, I sit down with your group and a few maps to begin helping you craft the Salt Spring Adventure that matches your cycling experience and interests. Whether it's riding, drinking, shopping, swimming or all of the above - I'll make sure your group is excited to dock and begin your adventure.
We'll transfer from Victoria(Swartz Bay) to Salt Spring(Fulford Harbour)
Once on Saltspring, we'll relieve you of any items you don't want to ride with and support you throughout Day 1
Day 1 Choices: Waterfront Wonderland
Ocean Front Cafes
Wood Fired Brunch by the Sea
Cider Tasting House
The Famous Saturday Folk Market
Seaside boardwalks, Handmade clothing shops, Art Galleries, and more!
Four Potential Beach Stopovers
5-10pm
Arrive at Duck Creek Farm and set up your campsite
Dinner will be served when you're ready from 7-9pm
Sunday June 27th:
8am
Local Yoga teachers offer a morning class
Breakfast, ready when you are
Day 2 Choices: Wake up and decide
Two Tiny Coffee Roasters
South End Stopover: Fulford Harbour
A Cottage Brewery Experience
Live Music: South End Style
Salt Spring Vineyards
Burgoyne Bay Hike
Salt Spring Cheese
Mount Tuam Summit Challenge
Up to three Lakes en route!
5:30 or 8:50pm
Arrive Back in Vancouver(Again, reservations for the 3:30pm and 6:55pm sailing are strongly recommended, and Foot passenger reservations must be made over the phone and are strongly recommended - 888.223.3779)
Drop off your bicycle and gear with us andpick it up anytime the following week at our place on Main and 41st - coordinate pickups via text.
What's included in my ticket?
A craft your own adventure cycling tour of the Island
A reserved camp site at Duck Creek Farm
Gear Transportation
Support Vehicles for accidents, pesky hills and when the fun is too far away
What's on you?
Suggested Gear
Water, Lots of it!
Swimming Gear
Sun Screen
How you choose to enjoy this island is up to you. Don't hesitate to send me a message if you have further questions!
Organizer of Fifth lap of the Grande Salt Spring Tour
Chris enjoys long walks on the beach and supporting things he believes in. BC Cancer Agency is one of those things. If you're interested in reading more about why, click here.