Fifth Annual Kenai Silver Salmon Derby
FIFTH ANNUAL KENAI SILVER SALMON DERBY
About this event
FIFTH ANNUAL KENAI SILVER SALMON DERBY
A family-friendly fishing tournament where anyone can win prizes!
Kenai River, Kenai, Alaska
www.KenaiSilverSalmonDerby.com
Dates
Tuesday, September 14th to Sunday, September 19th, 2021
Become a Sponsor today!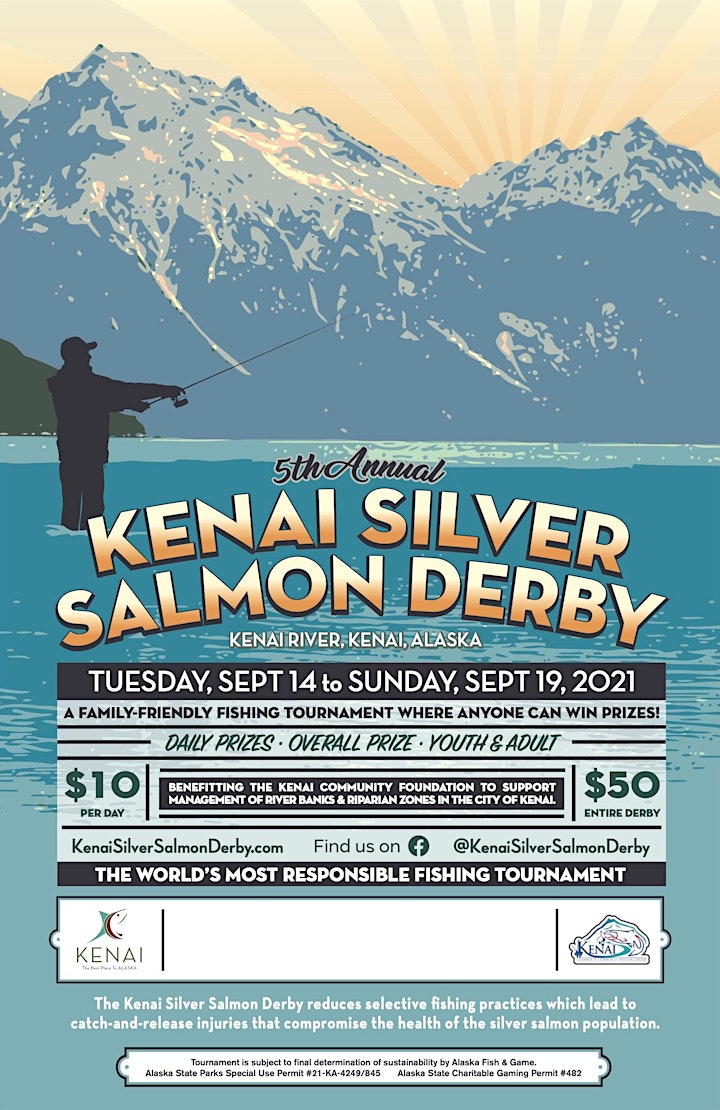 A New Kind of Fishing Tournament
Test your luck! The Kenai Silver Salmon Derby awards prizes using a Magic Weight that is randomly drawn at the end of each derby day. Since any fish over four pounds is eligible to win, anglers of all skill levels have a chance to earn prizes!
The Magic Weight system reduces selective fishing practices that focus exclusively on the biggest fish, leading to catch-and-release injuries which compromise the health of the silver salmon population in the Kenai River.
Organizer of Fifth Annual Kenai Silver Salmon Derby