Fifth Annual Finer Womanhood Program
Description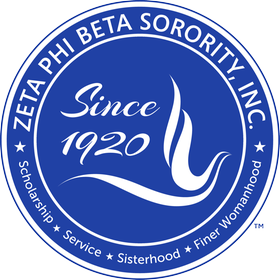 Zeta Phi Beta Sorority, Incorporated-Alpha Alpha Beta Zeta Chapter will host their Fifth Annual Finer Womanhood Program,"Blazing Paths", Honoring Community Women and our 2019 Scholarship Recipients, & Ms. Michelle Pierce Bennett, Speaker on Saturday, March 2, 2019 at 10:00AM.
Alpha Alpha Beta Zeta Chapter was chartered on August 26, 2013. Since its inception, AABZ has awarded six scholarships to deserving high school seniors and recognized 21 women in the DeRidder community. Our 2019 Finer Womanhood Honorees are:
Sharia Ashley-Service
Alana Bradford-Education
Kathy Jones Bruner-Service
Misty Clanton-Mayor

Victoria Davis-Military Veteran
Turieka McClendon-Business/Education
Jennifer Midgett-Medical

Courtney Spikes-Law Enforcement

Luther Mae Pierce-Living Legend
Donation are $25.00. All proceeds will go to our scholarship fund. To purchase tickets please contact any member of Alpha Alpha Beta Zeta Chapter or via PayPal zpbalphaalphabetazeta@gmail.com.
Donations can also be mailed to:
Zeta Phi Beta Sorority, Incorporated
Alpha Alpha Beta Zeta Chapter
PO BOX 1593
DeRidder, LA 70634