Description
Join Thrive on Sunday, June 2nd for Fierce Vulnerability: Radical Acts of Healing & Transformation with beloved community organizer & Kingian Nonviolence trainer Kazu Haga, award-winning poet & teaching artist Darius Simpson, and the soulful, heart-lifting Thrive Choir.
How do we boldly break down the structures of injustice and walls of separation, while we bravely break open our hearts to greater depths of love and connection? How can we create cultures of fierce vulnerability and courage that give rise to the radical acts of healing and transformation?
What: Thrive East Bay is a community that brings people together at the intersections of belonging, meaning, the arts, and social change. Thrive Sundays are an opportunity to connect with a diverse and inspiring group of people; to be uplifted by music, singing, poetry, and story; and to experience the transformative power of community in service to a just and flourishing world.
When: Sunday, June 2 from 4 - 6pm (please arrive on time!)
Food & Connecting from 6 - 7pm
Where: First Congregational Church of Oakland (walkable from 19th Street Bart station)
2501 Harrison Street
Oakland, CA 94612
(This venue is wheelchair accessible.)
Co-Hosts: Aryeh Shell & Sunshine Michelle Coleman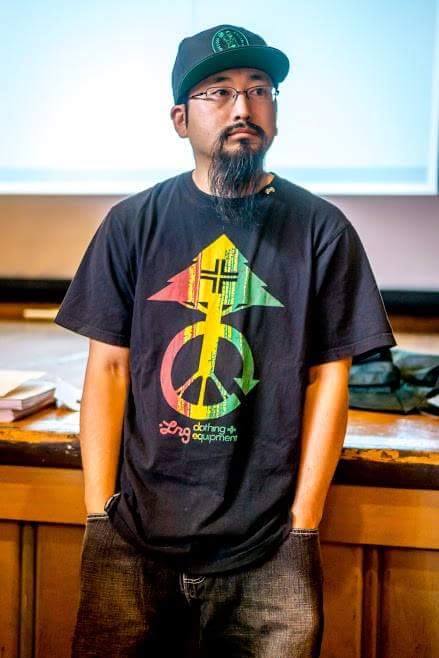 Guest Speaker: Kazu Haga is the founder and coordinator of the East Point Peace Academy, a core member of the Ahimsa Collective, and is a trainer in Kingian Nonviolence, a philosophy developed out of the teachings of Dr. Martin Luther King Jr. and the organizing methodologies of the Civil Rights movement. Having received training from elders including Dr. Bernard Lafayette, Rev. James Lawson and Joanna Macy, he teaches nonviolence, conflict reconciliation, organizing and mindfulness in prisons and jails, high schools and youth groups, and with activist communities around the country. Kazu has been active in various social change movements since 1998, when at the age of 17 he participated in the Interfaith Pilgrimage of the Middle Passage, a 6-month walking journey from Massachusetts to New Orleans to retrace the slave trade. He has since spent a year studying nonviolence and Buddhism in South Asia, has over 10 years working in social justice philanthropy and played leading roles in various movements such as the Global Justice Movement, Occupy Oakland and the Movement for Justice for Oscar Grant. He is a co-founder and board chair of Communities United for Restorative Youth Justice (CURYJ), sits on the Board of PeaceWorkers, and is a member of the Ahimsa Collective and The Evolutionary Leaders. He is the recipient of several awards including the Martin Luther King Jr. award and the Gil Lopez Award for Peacemaking. He currently resides in Oakland, CA.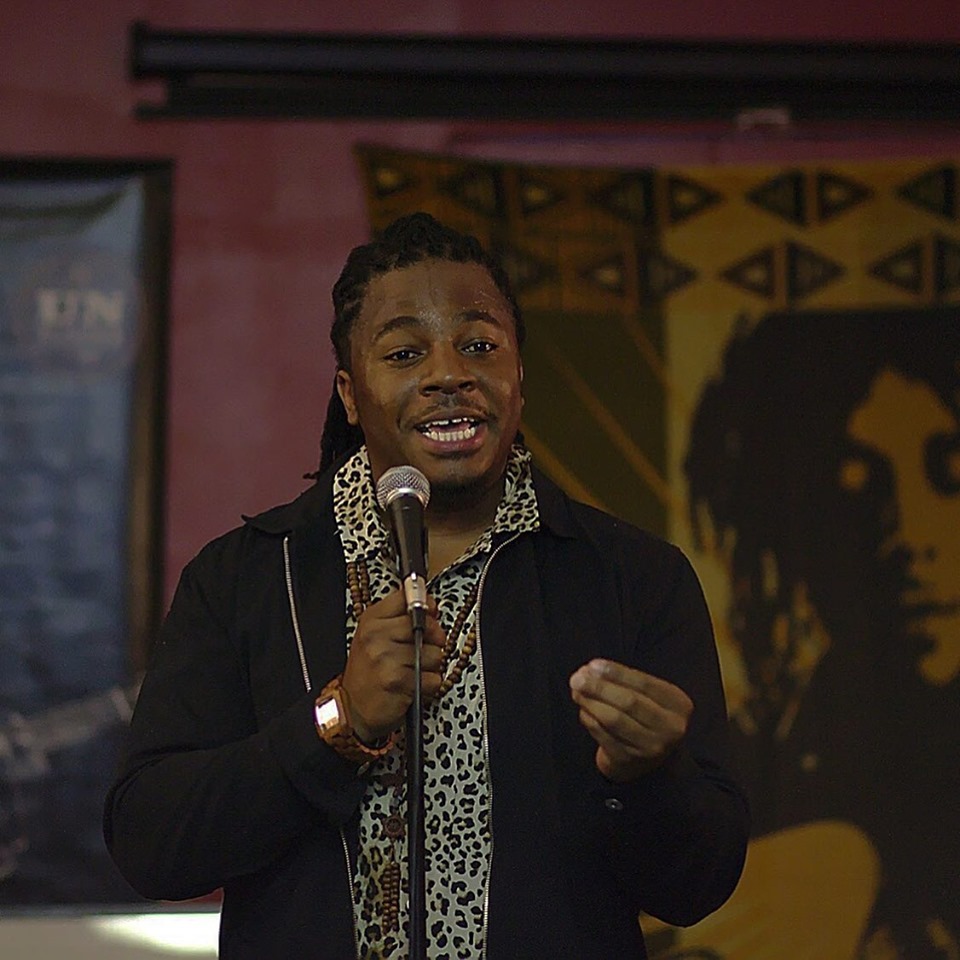 Guest Artist: Darius Simpson
is a spoken word artist, writer, proud wearer of crocs, poet, and social justice advocate born in Akron, Ohio. He received his bachelor's degree in Political Science from Eastern Michigan University. He is the author of Conversion Theory (2018), and uses poetry as a tool with which to heal, inform, and challenge his audience in their awareness of social, political, and economic oppression. Darius is featured as a protagonist in the film Finding the Gold Within, a documentary by Karina Epperlein on what it means to be a young black male in America. He has appeared on a wide array of stages and including ABC News(WXYZ-TV), University of Akron's Black Male Summit, TEDxDetroit, and Pacifica Graduate Institute. His work has also been featured online via Huffington Post, Mic, Odyssey, Worldstar Hip Hop, and Button Poetry. In 2018 Darius made history as the first spoken word artist to open the annual Skoll World Forum for Social Entrepreneurship in Oxford, UK. His work has been promoted by Hollywood stars such as Ashton Kutcher and Kerry Washington. By intertwining personal narratives of life experience, humor, and historical events, he brings an authentically vulnerable voice to his poetry.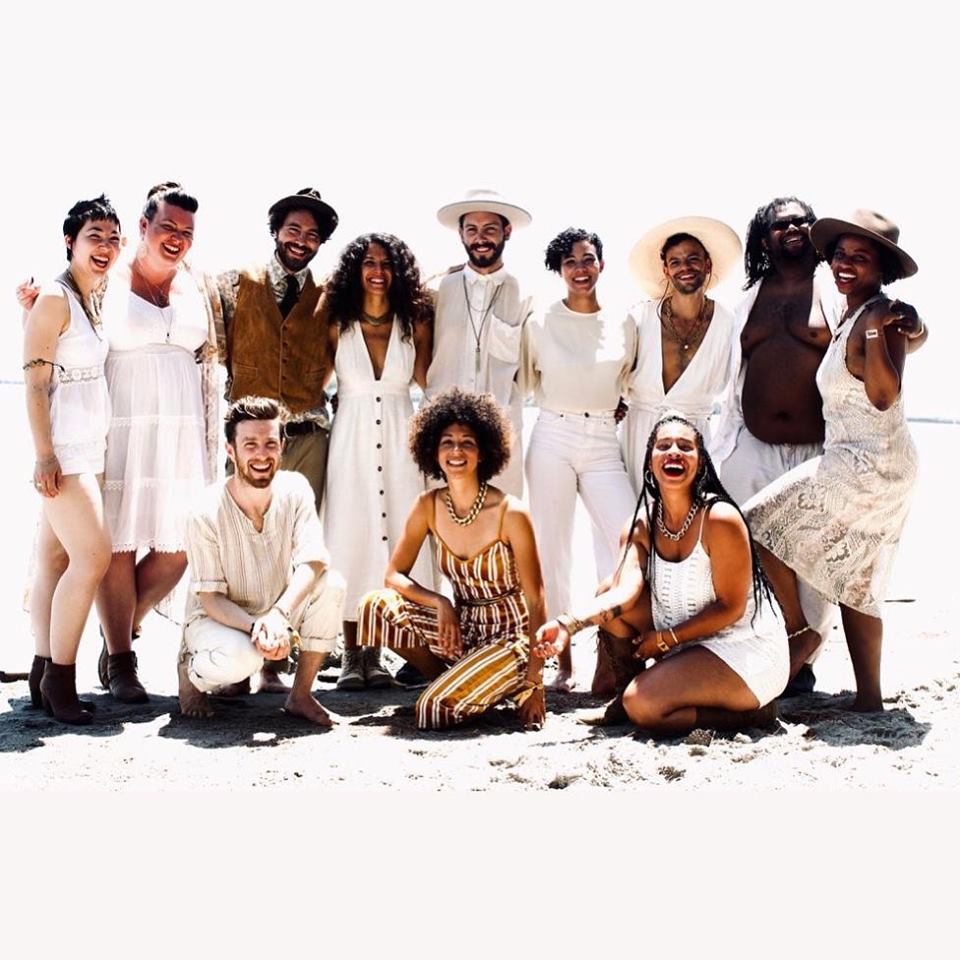 Thrive Choir: The Thrive Choir was born to sing music for the revolution. They are a diverse group of vocalists, artists, activists, educators, healers, and community organizers based in Oakland, California. Their heartfelt and soul-stirring original music is a fusion of gospel, soul, and folk.
Thrive Commmunity Choir: The Thrive Community Choir launched this Spring as a seasonal choir building connection through the beauty and power of singing together. This will be their debut performance at a Thrive Sunday and they are hosting a final performance for their innaugural Spring season on Thursday, May 9th from 7 - 9pm.
Cost: Tickets are sliding scale $10 - $20. No one will be turned away for lack of funds.
Tickets: Purchase a ticket here on Eventbrite.
Food: Please bring a vegan dish or snack to share with others during the social hour following the program.
Childcare: Little ones to participate in our childcare offered for free during the event. Reservations are required so we can plan accordingly. If you would like a spot for your child or children, please RSVP at team@thriveeastbay.org.
Volunteers: We are seeking volunteers to help with the set-up and break-down of this event. If you are available to arrive early or stay late, please let us know at team@thriveeastbay.org.
We look forward to seeing you!
In partnership,
the Thrive East Bay Team