Fielding presents: The Elixir of Longevity featuring Dr. Roger Jahnke
Sales Have Ended
Registrations are closed
Sorry we missed you!
Sales Have Ended
Registrations are closed
Sorry we missed you!
Description
Fielding Graduate University presents:

THE ELIXIR OF LONGEVITY: A MOVING AFTERNOON WITH DR. ROGER JAHNKE, OMD (Faculty Fellow/FGU and Director, Institute of Integral Qigong and Tai Chi)
WHEN: Sunday April 17, 1 – 4 PM
WHERE: Huntington Library, San Marino CA
WHAT: Presentation on longevity along with experiential engagement in basic practices to enhance well-being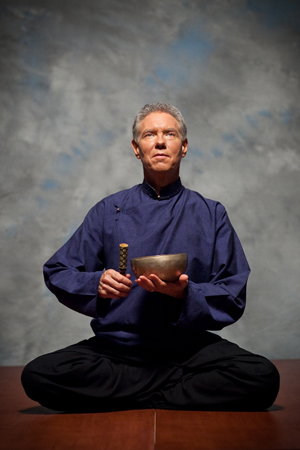 WHO: Dr. Roger Jahnke, OMD is researcher, author, and Doctor of Traditional Chinese Medicine with 40 years of clinical practice and 9 research pilgrimages to China to study its healing traditions. He is Director and Lead Trainer of the Institute of Integral Qigong and Tai Chi (IIQTC) and Board President and co-founder of The Healer Within Foundation. Dr. Jahnke's book The Healer Within: Using Traditional Chinese Techniques to Release Your Body's Own Medicine is used in Mind-Body training programs worldwide, and The Healing Promise of Qi: Creating Extraordinary Wellness Through Qigong and Tai Chi, is a classic in the western literature on Qigong and Tai Chi. Dr. Jahnke edited and translated the clinical chapters for Chinese Medical Qigong, the first English translation of the only official textbook of medical Qigong, used in colleges and universities of Traditional Chinese medicine in China.
COST: $10 (plus small processing fee) for admission to the property and event; meals on own
LOCATION: The Roger Classroom
PARKING: Free, on site
***We have the room for the entire day. The gardens will open for participants at 8:30 am and those wishing to engage as a cluster will meet in the classroom from 10 – 11:30 and over lunch.
Link to Huntington Library: http://www.huntington.org/WebAssets/Templates/content.aspx?id=308
More on Dr. Jahnke: http://instituteofintegralqigongandtaichi.org/qigong_taichi_training/drrogerjahnke-director.htm
Questions? Please contact host faculty: Connie Corley, MSW, MA, Ph.D. Professor, Fielding Graduate University (HOD)
ccorley@fielding.edu 626-532-7438