Fielding Graduate University Educational Series- WINTER 2013
When and where
Location
Fess Parker's Doubletree Resort 633 East Cabrillo Boulevard Santa Barbara, CA 93103
Description
Fielding Graduate University offers the following special events FREE and OPEN to the public.
*Press/media contact- Hilary S. Edwards, Manager of University Relations | 805-319-3555 | hedwards@fielding.edu
Fess Parker's Doubletree Resort | 633 East Cabrillo Boulevard, Santa Barbara, CA
Please join us!
Wednesday, January 9th 7:00-9:00pm
Conversations with Distinguished Scholars
Special guests Rick Moody of AARP, and Dr. George Vaillant, professor of Psychiatry at Harvard Medical School and Department of Psychiatry, Brigham and Women's Hospital, will share their perspectives, work, joys and dilemmas of being scholar-practitioners. Moderated by Dean Margo Okazawa-Rey from the School of Human and Organizational Development.
Thursday, January 10th 7:00-9:00pm
Movie Screening: Precious Knowledge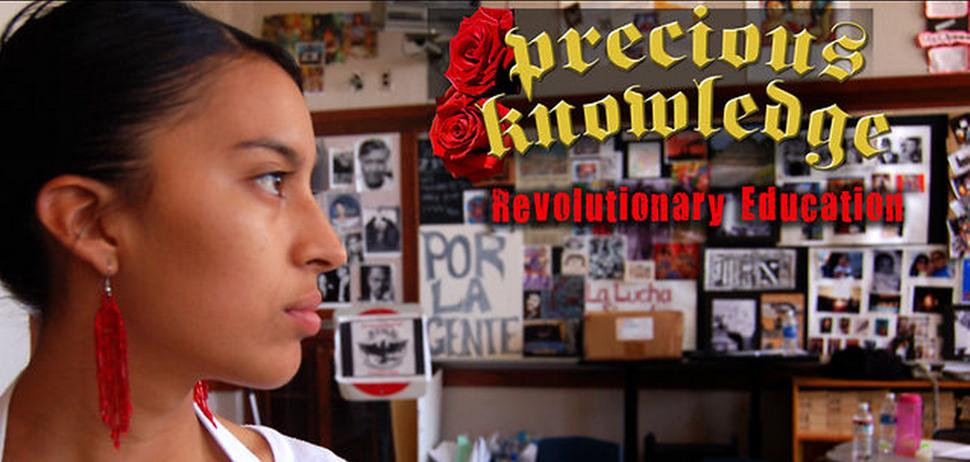 http://www.preciousknowledgefilm.com
Arizona lawmakers believe Tucson High School teachers are teaching victimization, racism, and revolution in their Ethnic Studies classes. Meanwhile Tucson Unified School District's Mexican American Studies Department have data showing that almost 93% of their students, on average, graduate from high school and 82% attend college. The Dos Vatos Production team filmed a year in the classroom to find out why the Mexican American Studies program is so popular with students, so misunderstood by the public, and discover what actually happens in the classroom. Precious Knowledge illustrates an epic civil rights battle as students and their teachers' battle with lawmakers and public opinion in an effort to keep their classes alive.
Tuesday January 15th 7:00-9:00pm
Alonso Center Symposium- Three Approaches to Psychotherapy: What do we have in common? What are our differences?
Three Approaches to Psychotherapy: What do we have in common? What are our differences? Several senior clinicians from the faculty of the School of Psychology will demonstrate their varying approaches to psychotherapy with the same patient in a format using role-plays. In an informal and collegial atmosphere, the discussion will focus on understanding the similarities and differences in psychodynamic, humanistic-existential, and CBT orientations. Presenters will include Dr. Margaret Cramer, Dr. Marti Kranzberg, Dr. Maureen Lassen, and Dr. Sam Osherson.
Thursday January 17th 7:30-9:00pm
Diversity Presentation: Liberating Latina/o Communities through Education: Developing a Latina/o Behavioral Workforce featuring guest speaker Miguel Gallardo, PsyD
Our future as a country, and one of the most critical ways to decrease gaps in our continued educational decline, is to inextricably link the United States future with that of the Latina/o community. As the Latina/o community continues to be the largest and fastest-growing ethnocultural group in the U.S., it is essential that our educational and organizational systems become proactively engaged in developing entry points for more Latina/o individuals to enter our systems. An increased Latino behavioral health leadership and workforce ensure more health equity and a continued reduction in the elimination of health disparities. Dr. Gallardo will discuss the public health crisis facing the Latina/o community due to poor access, a lack of a bilingual and bicultural behavioral health workforce and how wellness and justice are inseparably tied together when creating more just outcomes for Latina/o communities.
Friday January 18th 7:00-9:00pm
Presentation and book signing with author Jean-Pierre Isbouts of his newly released book from National Geographic, Reconstructing the Footsteps of Jesus
Isbouts spent 15 years researching the historical Jesus, emphatically looking for sources not deeply investigated by his peers. He worked with a board of advisers and numerous other scholars from a variety of fields to corroborate his findings and paint a clear picture of Jesus of Nazareth within the appropriate and telling historical and cultural context.
What emerges from the book's pages is a very modern portrait of a grassroots spiritual reformer, fired by the socio-economic injustices of the Galilee and Judea of his day. This makes the book surprisingly relevant for our own era, when the Middle East is once again convulsed by the collision of political, religious and ideological forces.
For those readers for whom Jesus has become a remote personality, veiled by centuries of church dogma and Christology, FOOTSTEPS offers a fresh and often moving encounter with a fully realized human being; a social and spiritual activist whose message still resonates with the great issues of our day. **Registration for this event automatically places you in a drawing to win a FREE signed book!!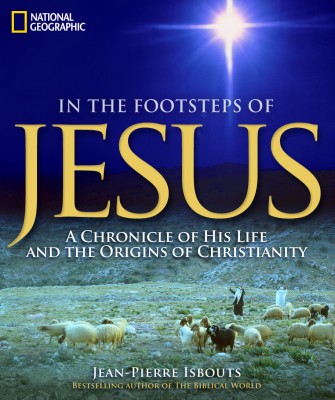 *Press/media contact- Hilary S. Edwards, Manager of University Relations | 805-319-3555 | hedwards@fielding.edu