Fielding Graduate University Educational Series- SUMMER 2013

Wednesday, July 17, 2013 at 4:00 PM

-

Friday, July 19, 2013 at 7:00 PM (EDT)
Event Details
::OPEN TO THE PUBLIC::

The Fielding Educational Series features four select presentations that are timely and relevant to current social issues from the scholarly fields of human and organizational development, psychology, and educational leadership and change.
Hilton Alexandria Mark Center | 500 Seminary Road | Alexandria, VA 22311
Wednesday, July 17 | 4:00 - 6:00 pm | Location: PLAZA I

The (In)humanity Triptych: An Afternoon of Art and Conversation with Sandy Drob
Sanfor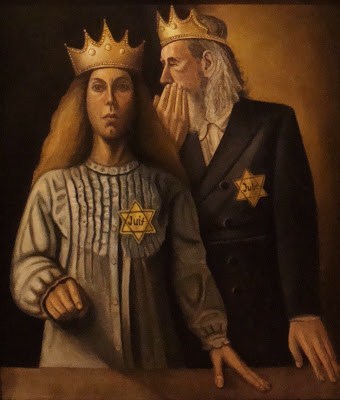 d L. Drob, PhD, is a psychologist, philosopher, and theological writer, and artist, whose interests range over such varied topics as forensic psychology, psychological assessment, Jewish mysticism, the mind-body problem, and dialectical thinking. Drob is on the core faculty in clinical psychology at Fielding Graduate University.
Drob will exhibit and discuss the development, execution and meaning of his oil-paintings "The Expulsion," "The Sacrifice," and "The Accusation." These paintings, which together comprise the artist's "(In)humanity Triptych," provide a reading of three biblical narratives through the lens of the holocaust and raise issues of personal and social ethics and justice.  At the same time these paintings reflect the artist's immersion in the Jewish mystical tradition and existential psychology. Drob will engage in a dialog on the theological and psychological themes expressed in these paintings, describe the transformation in his own psyche that resulted from his creating these works, and elicit viewers' reactions to the paintings' thematic content.
Read more about Drob's paintings: http://inhumanitytriptych.blogspot.com/
Wednesday, July 17 | 7:30 - 9:30 pm | Location: PLAZA C

Perspectives on Violence in US Society

The mass killings of school children in Sandy Hook Elementary School re-ignited a nationwide debate on gun violence, the constitutional "right to bear arms," and myriad other related topics. This session will analyze the micro, meso, macro, global factors, and historical contexts that have led to the United States being seen as the most violent society in the world. This open and dynamic discussion will be facilitated by Dean Mario Borunda, EdD, and Interim Dean Margo Okazawa-Rey, EdD

Thursday, July 18 | 7:30 -9:00 pm  | Location: MAGNOLIA C

Addressing Dilemmas of Multiculturalism with Traditional Ecological Knowledge (TEK) with Four Arrows (Don Trent Jacobs)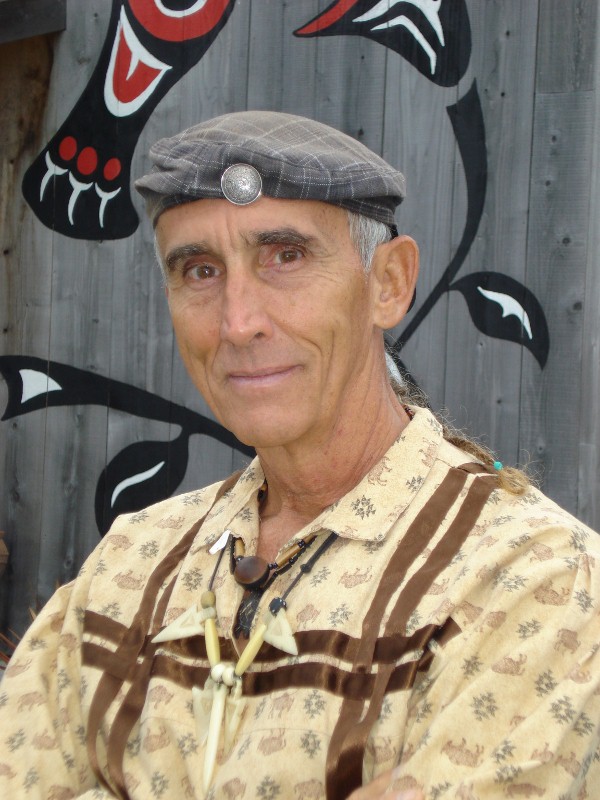 This thought-provoking, interactive presentation looks at the problems and potential opportunities relating to "multiculturalism" in the contemporary world through the lens of Traditional Ecological Knowledge (TEK). Using the cumulative body of knowledge, practice, and beliefs handed down through many generations of indigenous cultures relating to relationships of living beings with one another and with their environments, Four Arrows will offer TEK perspectives that encourage reflection and dialogue on a wide ranging number of dilemmas relating to multiculturalism, including:
Reification of difference versus keeping what you need

Demographics and politics versus balance

Multiculturalism versus animism

Assimilation versus complementarity

Recognition versus redistribution and equality

Protecting versus belonging

Religion versus spirituality

Capitalism versus collectivism

Nationalism and sovereignty versus imperialism

Identity politics versus authentic diversity

Enmity versus respect
Four Arrows, aka Don Trent Jacobs, former dean of education at Oglala Lakota College and tenured associate professor at Northern Arizona University, is faculty in the School of Educational Leadership and Change. Selected by AERO as one of 27 visionaries in education, Turning Points and recipient of the 2012 Mid-Day Star Award for his work with Canadian Aboriginals and the 2004 Moral Courage Award for his activism by the Martin Springer Institute for Holocaust Studies, he has published numerous books, chapters and articles on critical/ anarchist education viewed through the lens of Indigenous Wisdom. His work has been praised by such notable thinkers as Vine Deloria, Jr., Noam Chomsky, Parker Palmer, Sunita Gandhi, Rachael Kessler, Chet Bowers and Henry Giroux. His most recent book, Teaching Truly: A Curriculum to Indigenize Mainstream Education, was released by Peter Lang in April.
Friday, July 19 | 7:30 pm – 9:30 pm  | Location: MAGNOLIA C

Alonso Center for Psychodynamic Studies presents: Obama and the Search for Racial Identity with Ruthellen Josselson, PhD, and discussant Justin Frank, MD, author of Obama on the Couch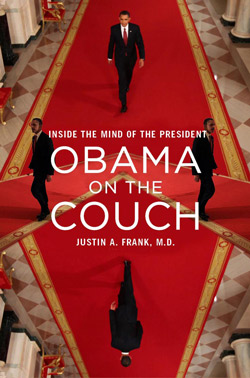 We live in a time of turmoil about racial identity and its meaning. Barack Obama's memoir, Dreams from My Father, implicitly describes the intersections of psychological experience and the social discourses in which identity is created and performed. In this talk, Ruthellen Josselson, PhD, will examine Obama's life history for its insights about the adoption of racial identity in circumstances which reveal its complexities. Justin Frank, MD, a Washington psychoanalyst, author of Obama on the Couch, and frequent contributor to the national media, will offer commentary. There will be ample time for audience questions and discussion.
Ruthellen Josselson, PhD,is professor of clinical psychology at Fielding Graduate University and a psychotherapist in practice. She recently published a new book titled, Interviewing for Qualitative Inquiry: A Relational Approach, and was also named editor of a new APA journal, Qualitative Psychology. She was formerly a professor at The Hebrew University of Jerusalem, Visiting Professor at Harvard University and a Visiting Fellow at Cambridge University. She received both the Henry A. Murray Award and the Theodore R. Sarbin Award from the American Psychological Association as well as a Fulbright Fellowship. She is co-director of the Irvin D. Yalom Institute of Psychotherapy.
Justin A. Frank, MD, practices and teaches psychoanalysis in Washington, DC where he is clinical professor of Psychiatry at the George Washington University Medical Center. A clinician with more than thirty years' experience, Dr. Frank has been a former columnist for Salon.com, DailyBeast.com, and continues to be a frequent contributor to HuffingtonPost.com on topics as diverse as politics, film, and theater.
The Alonso Center for Psychodynamic Studies brings together psychologists and psychiatrists, educators, writers and artists, organizational development experts, and the general public to strengthen our understanding of and support for adaptive, resilient human relationships. These efforts are directed at educating the public and professional communities about the value of dynamic psychotherapy and the centrality of the psychotherapist-client relationship in the provision of effective mental health care. We encourage and support the application of psychodynamic and relational principles in everyday life, including education, business, journalism, and the arts. Click here to view the lastest Alonso Center newsletter.

Press/Media contact for The Fielding Educational Series:
Hilary Edwards | hedwards@fielding.edu
When & Where

Hilton Alexandria Mark Center
5000 Seminary Road
Alexandria, VA 22311


Wednesday, July 17, 2013 at 4:00 PM

-

Friday, July 19, 2013 at 7:00 PM (EDT)
Add to my calendar
Organizer
Fielding Graduate University is an accredited nonprofit leader in blended graduate education, combining face‐to‐face and online learning. Our curriculum offers quality degrees and courses for professionals living and working anywhere in the world. Fielding's faculty members represent a breadth of scholarship and practice in the fields of educational leadership, human and organizational development, and clinical and media psychology. Maintaining Fielding's reputation for quality programs faculty are mentors and guides to self‐directed students who use their skills to become powerful, and socially‐responsible leaders in their communities, workplaces, and society.