Fielding Focus Webinar: Book Publishing: How hard can it be?

Tuesday, September 15, 2015 from 3:00 PM to 4:00 PM (PDT)
Event Details
Book publishing, how hard can it be?
Learn from the experiences of alumni so you can avoid the pitfalls.
Our panel of Fielding alumni authors will share their publishing processes, what to do, and common errors to avoid. Join this hour long discussion with experienced authors to learn about the self publishing process, working with publishers, promotion, costs, turning your dissertation into book ideas, and how to collaborate with others, followed by Q & A.
Self publishing process (testing the idea, cost of editing, book design, uploading to Amazon, other sources for on-line purchase)

Working with publishers (process, approaching publishers, cost, length of time)

Promoting the book/working with retailers

Cost of publishing

Dissertation to book ideas

Collaboration with others

Pitfalls, common errors to avoid
**When you RSVP, you will receive webinar log in information. YOU DO NOT NEED AN ACCOUNT WITH ZOOM TO PARTICIPATE.**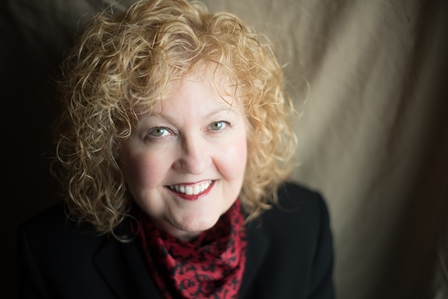 MODERATOR: Carol-Anne Minski, PhD is founder and president of CMA Leadership Consultants with 25+ years of leadership experience in executive level and management roles. As a motivational speaker, she inspires people to achieve transformational change in their lives. Known as "Dr. C, the Success Coach" she has helped organizations and individuals learn how to FOCUS to achieve results. She is listed in Who's Who of Women Executives, and served on the Board of Directors for the Montgomery County Women's Center, and the Greater Valley Forge Human Resource Association. Her new book Focus: Get What You Want Out of Life is an honest and inspiring look at the obstacles women face and the real strategies they use to achieve their goals. Women who were interviewed for the book share their successes and their struggles. The stories about these brave women's determination along life's pathways to achieve their goals are inspirational.
For more information, visit: cmaleadershipconsultants.com
---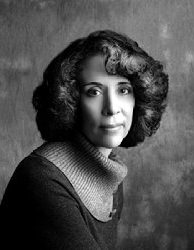 PANELIST: Elena Gillespie, PhD, was steeped in quantitative research, in diabetes, traumatic brain injury and in alternative medicine over her professional career. Stumbling on a healing method that has been used for thousands of years, it opened her researcher's mindset to a new set of horizons. Coupled with the death of her father, a burning drive to find a better way to perceive death and dying was born. Upon receiving her PhD in Human Development, she collated her notes from her dissertation about transpersonal modes of dying, and produced the first in a series of books about the multiple dimensions in which we live. My book, The Anatomy of Death: Notes from a Healer's Casebook is available now on Amazon. Check out her blog, A Farther Axis, thoughts about Death, Shamanism and all things integral.
---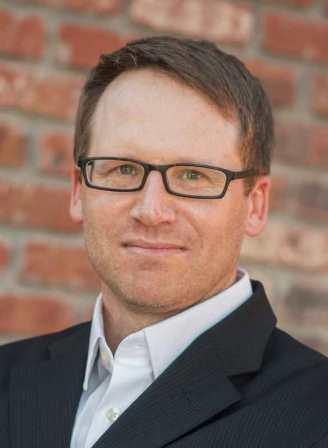 PANELIST: Jesse Sostrin, PhD, is a nationally recognized leadership expert who writes columns, feature length articles, and guest blogs about the often elusive challenges of getting great work done. Dr. Jesse Sostrin is a nationally recognized leadership expert who writes, speaks, and consults about the elusive challenges of getting great work done. His latest book, The Manager's Dilemma has been called "…a must-read for managers who are ready to shift their experience at work from 'overwhelmed' to 'exhilarated'" by Jessica Rohman at the Great Place to Work® Institute. He is also the author of Beyond the Job Description and Re-Making Communication at Work, both of which helped to establish his place in the next generation of influential thinkers challenging everything we thought we knew about success at work. Focusing on the often overlooked intersection between individual and organizational success, Jesse is a perceptive observer of the world of work.
He has been featured on a number of television and radio programs, including MSNBC, Fox Business, and NPR. His ideas have been published in a variety of online and print publications, including FastCompany, Inc., The Huffington Post, The Chicago Tribune, The Washington Post, The Sun (UK), Globe and Mail (Canada), and The Philadelphia Inquirer. As a columnist he is a regular contributor to Recruiter.com, Monster.com, AOL Jobs, and Brazen Careerist.
As a thought leader, Jesse has pioneered breakthrough concepts such as the Hidden Curriculum of Work®, the Job-within-the-Job, and the Mutual Agenda. He is known for translating complex ideas about the workplace into simple language and useful tools that drive learning and performance for individuals and teams. And he channels his original research into signature consulting and coaching programs that drive bottom-line success. For more information, visit: sostrinconsulting.com
---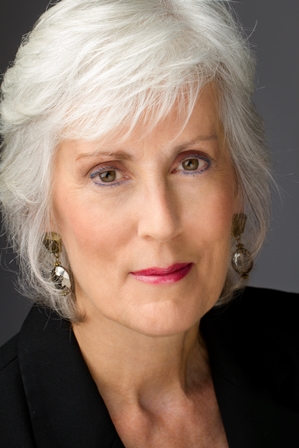 Kathy J. Marshack, PhD, is a licensed psychologist with more than 40 years of experience as a marriage and family therapist and business coach. Dr. Marshack received her B.S. degree in psychology from Portland State University, her MSW degree from the University of Hawaii, and her PhD degree in psychology from the Fielding Graduate University. She is a member of the American Psychological Association, and she is a Board Certified Diplomate for the American Board of Psychological Specialties, and the International Academy of Behavioral Medicine.
Dr. Marshack has published two books that explore the complex psychology that impacts the family when a member has Asperger Syndrome (ASD) – Going Over the Edge? Life with a Partner or Spouse with Asperger Syndrome (published by AAPC) and Out of Mind - Out of Sight: Parenting with a Partner with Asperger Syndrome (ASD).
In addition to her interest in Asperger Syndrome, Dr. Marshack works with clients on a wide range of issues, including depression, marital counseling, high-conflict divorce, codependency, adoptive families, and much more. She is also considered a national expert on the unique psychology of families in business, having authored a "Families in Business" column and the book, Entrepreneurial Couples: Making It at Work and at Home.
Dr. Marshack was a contributor to the nationally acclaimed book, Sixty Things to Do When You Turn Sixty. Even though she wrote only one chapter for the book, the media ran with her story comparing her to Martha Stewart. Plus she had a chance to give an autographed copy to Bill Clinton for Hillary Clinton when she turned sixty.
She has been profiled by national media, including the Kiplinger's, The New York Times, Inc. Magazine, USA Today, Business Week, CNN, The Lifetime Channel and National Public Radio, for her professional expertise. Learn more by visiting www.kmarshack.com.
Organizer
Fielding Graduate University is an accredited nonprofit leader in blended graduate education, combining face‐to‐face and online learning. Our curriculum offers quality degrees and courses for professionals living and working anywhere in the world. Fielding's faculty members represent a breadth of scholarship and practice in the fields of educational leadership, human and organizational development, and clinical and media psychology. Maintaining Fielding's reputation for quality programs faculty are mentors and guides to self‐directed students who use their skills to become powerful, and socially‐responsible leaders in their communities, workplaces, and society.