FIELD to BODY: Botanicals and Blending with Leaves and Flowers + Afternoon Tea at Saltwater's The Depot

Sunday, April 26, 2015 from 2:00 PM to 4:15 PM (PDT)
Event Details
Join Leaves and Flowers, a Berkeley based tea company for a herbal infusion tea tasting and conversation with the founders. During this workshop you will taste five of Leaves and Flowers herbal blends, ending with their beautiful Oregano blend. The workshop will include discussion of the process of creating herbal blends– from working with local farms, drying and processing in-house and blending for flavor.
Included in this workshop is a delightful afternoon tea with light fare provided by Saltwater's The Depot in Inverness. 
Space is limited so purchase your tickets today! Pre-registration is required.
Leaves and Flowers is a California based tea company offering a unique selection of handcrafted herbal infusions and premium small batch teas. Their inspiration comes from the plants themselves – the mythology of their medicine, their potent leaves, delicate flowers, and the intoxicating aroma and flavor they release when infused. The company was founded with a conviction that herbal infusions be better represented within the world of tea. Using locally sourced herbs, Leaves and Flowers provides a superior herbal experience that honors the beauty and lore of these magical plants. Our herbal infusions are produced by hand in small batches at our workshop in Berkeley, CA. We procure fresh herbs from local farms that are then sorted, dried and blended by hand. Our climate controlled drying room is designed to preserve the vitality of the plants as they come to us – fresh from the earth. Once the herbs are dry they are stripped from the stem and stored away from light and air to maintain their impeccable vibrancy. When blending, we attempt to keep our herbal ingredients as whole as possible. Our cultivated teas are processed with traditional craft techniques in their regions of origin. Like our herbal drying and blending methods, much of tea processing is carried out by hand. Buds and leaves are handpicked, then skillfully oxidized, pan­‐fired, rolled or fermented to achieve the desired result.
Emily Erb entered the beverage industry because of her love of coffee, cafes, and the community they foster. She began her career in NYC, then slowly migrated west working for some of the top artisanal coffee roasters in the country. In her work, Emily developed a seasoned palette and learned the best methods of brewing and flavor extraction. When she began cutting most caffeine from her daily routine, Emily went in search of a morning drink that would ease her into the day gently. Unbeknownst to her, the experience she gained in coffee would translate exceptionally well into the world of tea. Emily now uses her training to concoct beautiful herbal infusions and source teas of impeccable quality and taste. Emily's profound intuition with plants infuses into all that she creates.
Anna Morton always had an interest in food. In her early twenties she entered the restaurant industry and worked both in and out of the kitchen, developing relationships with well-­respected chefs and farmers in the Bay Area. Though her experience was positive, she discovered her more specific interest lied in the concept of food as medicine. This compelled her to attend The California School of Herbal Studies, where she studied the traditional uses and mythical lore of plants. Over the course of her program, Anna learned a wide array of herbal medicine making techniques, but was particularly drawn to the most basic of herbal preparations—herbal infusions. It quickly became clear that this process, so elemental and pure, would become the basis of her next venture.
Saltwater's - The Depot is both a restaurant and oyster depot, where one can find rustic fare by Chef Matthew Elias. Saltwater is a neighborhood oyster bar, restaurant and wine shop that is rooted in its respect for sustainably managed farmlands, shellfish producing water bottoms and folks that are engaged in the thoughtful gathering of food. Saltwater welcomes local foragers, farmers, visitors and neighbors to partake in festive celebrations that honor the efforts of those who grow and gather our food. We serve regional wines from an extensive bottle list as well on tap, direct from the winemaker to you. We shuck oysters moments after they have left the bay and welcome local fisherman to bring their catch to our kitchen door. Saltwater aspires to prepare these foods simply, to embrace the beauty of hospitality and extend graceful service. We hope to bring a sense of excitement to our community and celebrate the magnificence of the landscapes that surround us.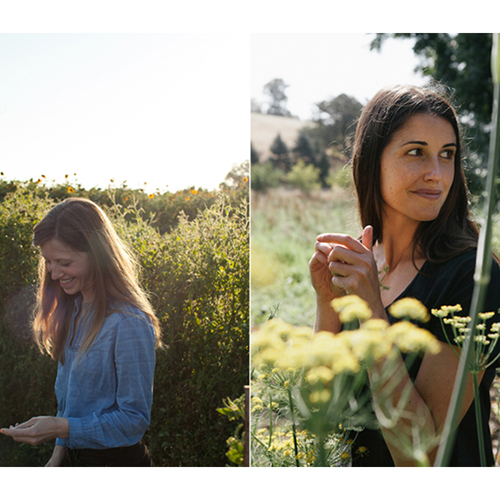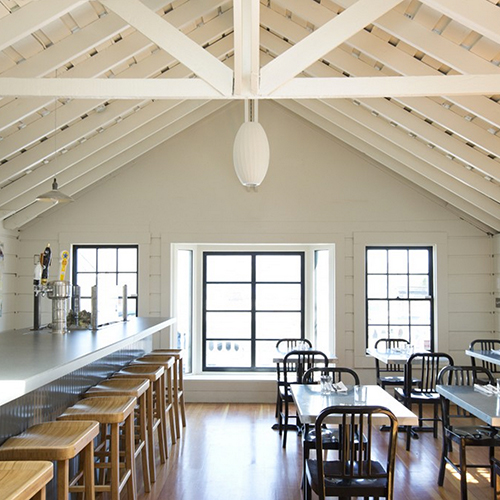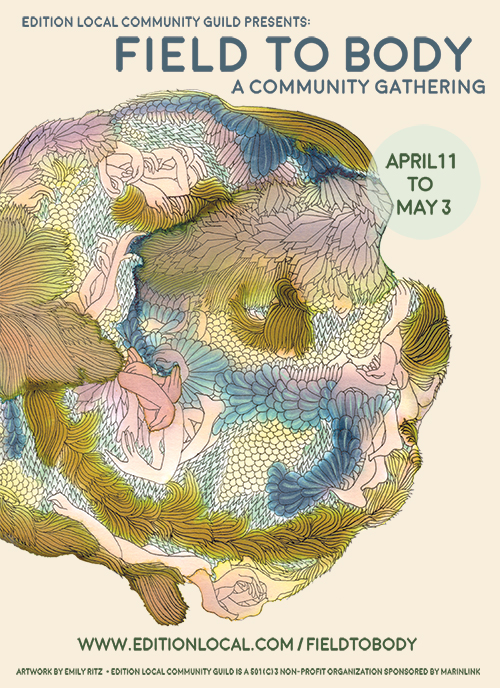 Much attention has been shed on the connection between farm and table, but what about the connection between farms, fields, foraging, and the body? Edition Local Community Guild presents a month-long series of community gatherings called FIELD to BODY, an exploration of the growing and thriving local economy created by herbalists, plant medicine practitioners, traditional apothecaries, aromatherapy, foragers, botanical dyeing, and ethically sourced plant-based textiles.
FIELD to BODY will feature the inspiring stories of people whose efforts have made this growing local economy an invaluable aspect of sustainable living. Through a series of workshops, talks, tastings, walks, and a community gathering dinner, FIELD to BODY is an invitation to conversation, education, and participation in a local economy where the connection between people and place is essential. Learn how these medicines, tinctures, textiles, and products are made and where they come from. Experience how a tangible relationship to ethical farming, foraging and the land can inform our bodies. Join us as we respond to and continue a long-standing movement that examines the direction connections between consumer goods and their origins.
Meet your neighbors and support your own local economy. Gather with us for FIELD to BODY. April 11th to May 3rd.
Featuring: Deepa Natarajan (Plantspeople), Nicholas Weinstein (Homestead Apothecary), Full Moon Folk Medicine, Leaves & Flowers Tea Company, Liz Migliorelli (Sister Spinster), Olivia Johnson (Fat+Fallow), The Living Seed Company, Travis Meinhoff (Action Weaver), Kristina Holey, Dr. Daphne Miller, Emily Ritz (artist), The Great Kosmic Kitchen, Chef Tina Dang, Taproot Medicine, Traveling Miles Studio and more. 
SIGN UP FOR WORKSHOPS AND EVENTS www.editionlocal.eventbrite.com
Edition Local Community Guild is a 501(c)3 non-profit fiscally sponsored by MarinLink.
FIELD to BODY: A Community Gathering is made possible by a grant from Marin Community Foundation's New Ground Fund.
Is my registration/ticket transferrable or refundable?
Tickets to workshops are non-refundable, but are transferable. Please notify Edition Local Community Guild below with the new participant name, phone number and email address if you would like to transfer your ticket.
Photo of Leaves and Flowers by Daniel Dent.
When & Where

Saltwater + The Depot
12781 Sir Francis Drake Boulevard
Inverness, CA 94937


Sunday, April 26, 2015 from 2:00 PM to 4:15 PM (PDT)
Add to my calendar
Organizer
Edition Local Community Guild is a fiscally sponsored 501(c)3 non-profit that strives to build resilient local economies in which people truly know their neighbors. We are an ongoing story about People and Place. Through storytelling community gatherings, community connectivity, membership, and educational resources, Edition Local Community Guild creates opportunities to know your neighbors, engage with your local economy, and examine your environment through multi-faceted perspectives. We seek inspiration from engaged communities where neighborly bonds are strong, as we strive to help stressed communities where neighborly bonds are degenerating. We hope to empower purveyors, craftspeople, locally-owned businesses, artisans, cottage industry, community-minded organizations, and communities as a whole.
Our Motto: Know Thy Neighbor.
*MarinLink currently serves as Community Guild's fiscal sponsor for 501(c)3 status.
VISIT US AT: www.editionlocal.com