Field Sketching, Studio Session and Whychus Canyon Preserve

Saturday, May 6, 2017 from 9:00 AM to 4:00 PM (PDT)
Event Details
Join the Deschutes Land Trust and botanical illustrator, Rebecca Brown-Thompson, for a two-day workshop on field sketching. We will spend the first day in the studio honing basic sketching techniques valuable for all forms of sketching. Train your eye to see negative spaces, shapes, proportion, perspective, and tones. Learn flora and fauna drawing tips and how to draw what you see, not what you think you see. The second day will be spent at Whychus Canyon Preserve practicing and expanding on what we learned on Saturday as well as developing skills and style in documenting insights on nature. This two-day workshop is open to adults of all skill levels. Registration is required and opens 1 month prior to the event. 

Hike Rating: The first day will be indoors, and the second day will be an easy 1-2 mile hike along trails at Whychus Canyon Preserve.
What to bring: Snacks/Lunch, water, sketching supplies, sturdy hiking shoes. Dress for the weather.
Organizer
Deschutes Land Trust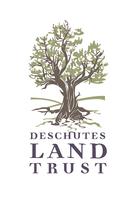 Field Sketching, Studio Session and Whychus Canyon Preserve