About this Event
This is a standing show with an open floor. To request seating or other access accommodations, please go to our Access page.
Tickets are free and can be reserved online.
The Cedar Cultural Center kicks off its 31st season this fall at the Global Roots Festival taking place September 23-25 2019. Over the last ten years, The Cedar's signature Global Roots Festival has offered Twin Cities audiences free, in-depth access to new artistic voices from around the world, fulfilling The Cedar's mission to promote intercultural appreciation and understanding through global music.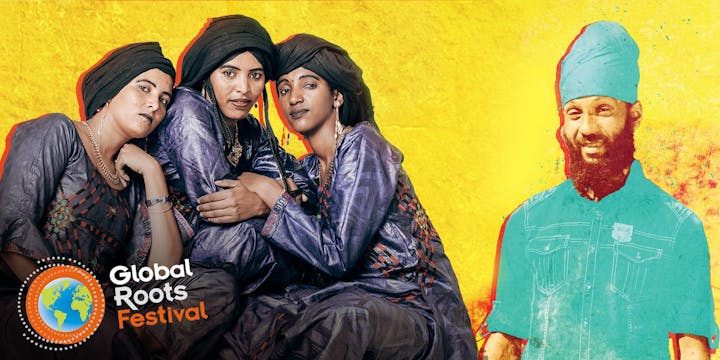 Les Filles De Illighadad - 7:30pm
Female-led avant rock group Les Filles De Illighadad blends contemporary Tuareg guitar with traditional music from rural Niger called tende. Tende, which takes its name from a drum built from a goat skin stretched across a mortar and pestle, is a communal musical practice led by women full of vocals, handclaps, and percussion. In the 1970's, tende's vocal melodies inspired the guitar riffs of Tuareg guitarists in exile, leading to the music of Tinariwen, Bombino, and Mdou Moctar. Now, Les Filles De Illighadad's music returns us to the original source of "desert blues," combining the driving rhythm and polyphonic resonant vocals of tende with hypnotic guitar riffs.
Fidel Nadal with Mr. Pauer - 8:30pm
With a career spanning over three decades and two Latin Grammy nominations, it makes sense that Rolling Stone calls Fidel Nadal "the Rasta who revolutionized Latin Rock." Fidel first exploded on the underground scene in the late '80s as co-founder and lead singer of the radically political rasta-punk band Todos Tus Muertos, followed by a stint as part of cultural roots reggae trio Lumumba. He continues to make Afro-Argentine musical history while inspiring solidarity, love and unity. He'll be joined by Latin Grammy nominated producer Mr. Pauer, known for his signature sound dubbed "electrópico."
Thanks to our funders and supporters for making the 2019 Global Roots Festival possible!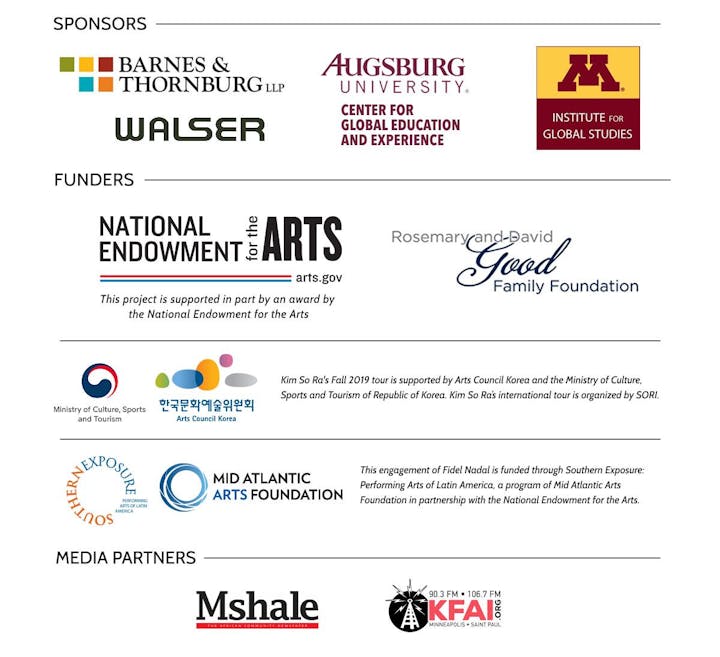 Performers
Date and Time
Location