'Fiddling on the Roof: Legacy of Tevya, Golde, and Sholem Aleichem' Webinar
Can't make it live? Register and get access to the full replay for one week! New York Adventure Club | www.AdventureClub.com
About this event
"When Twain heard of the writer called 'the Jewish Mark Twain,' he replied 'please tell him that I am the American Sholem Aleichem.'" -Richard S. Levy's Antisemitism: a historical encyclopedia of prejudice and persecution, Volume 2
In 1964, the characters of Yiddish author Sholem Alecheim's stories lept off the printed page and into the imaginations of the entire world, with the premiere of the classic Broadway musical Fiddler on the Roof. But who was this Eastern European writer many referred to as the "Jewish Mark Twain," and what made his characters some of the most iconic of any art medium? It's time to delve into the backstory of an incredible writer, his beloved characters, and a remarkable musical that changed the world.
Join New York Adventure Club as we explore the life and works of Solomon Naumovich Rabinovich, who published under the pen name of "Sholem Alecheim" (Yiddish for "peace be unto you") with the original intention of showing how Yiddish was not just the "language of the streets," but one that could also be used to tell serious stories.
Led by Will Friedwald, columnist for the Wall Street Journal, our virtual analysis of the legendary Rabinovich and his iconic writings and characters will include:
The life story of Yiddish author Sholem Rabinovich, from the shtetls of Ukraine to New York City
The early successes of Rabinovich's entertaining and popular Yiddish literature
The 50-year transformation (and translation) of Rabinovich's revered story characters — like Tevya and Golde — from the old country to new world
A discussion of how the stars aligned to successfully adapt Rabinovich's stories into a musical — one that would become a Broadway sensation
The "afterlife" of Fiddler on the Roof, which included a film release, international productions, Broadway revivals, and more recently, a highly-acclaimed Yiddish language off-Broadway production
Afterward, we'll have a Q&A with Will — any and all questions about Sholem Rabinovich are welcomed and encouraged!
Can't make it live? Don't worry, you'll have access to the full replay for one week!
See you there, virtually!
*Immediately upon registering, you will receive a separate, automated email containing the link to join this webinar
**For the best possible viewing experience, please ensure you're using the latest version of your internet browser — Google Chrome is the most compatible. Exact technical requirements and a webinar user guide will be shared in the automated confirmation email upon registration.
***A full replay of the experience will be available to all registered guests for up to a week
About Will
Will Friedwald is a featured arts writer for The Wall Street Journal and Vanity Fair, and the award-winning author of ten books on music and popular culture, including the new Straighten Up and Fly Right: The Life and Music of Nat King Cole, as well as A Biographical Guide To The Great Jazz And Pop Singers, Sinatra: The Song Is You, Stardust Melodies, Tony Bennett: The Good Life, Looney Tunes & Merrie Melodies, and Jazz Singing. He has written over 600 liner notes for compact discs, received ten Grammy nominations, and appears frequently on television and other documentaries. He is also a consultant and curator for Apple Music.
Disclaimer
By attending a New York Adventure Club experience, you accept our terms of service.
Categories: Virtual, Art & Entertainment
Organizer of 'Fiddling on the Roof: Legacy of Tevya, Golde, and Sholem Aleichem' Webinar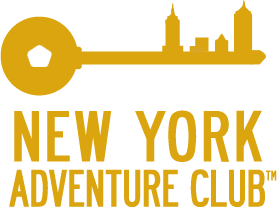 NEW YORK ADVENTURE CLUB
Unlock Your City
We give you insider access to the city's best-kept secrets. But we're so much more than a tour company.
WHO WE ARE

We are a community-driven club that curates the most unique experiences in town, with a focus on history and storytelling. We show you a city you never knew existed, and offer a community you can't live without.
You won't find our special-access tours and exclusive events anywhere else. Think after-hours tours of New York City's most celebrated spaces, themed parties in unexpected locations, and weekend excursions to incredible destinations. All of our events end with social hangouts so you can meet people who love exploring as much as you do.
THE 'CLUB' IN NEW YORK ADVENTURE CLUB

Our current community is more than 23,000 members strong and includes everyone from recent NYC transplants to lifelong residents. Whatever borough you're from (or city or country, for that matter), we'll make it easy for you to take full advantage of the unique places and great people this city has to offer.  
WHERE WE GO
To ensure a one-of-a-kind experience each and every time, we handpick events and outings specifically for the New York Adventure Club community. Recent events include:
* An after-hours tour of New York City Hall
* Special access into some of New York's most coveted private social clubs, including the Explorers Club and National Arts Club
* Petting baby kangaroos, holding sloths, and feeding leopards at Staten Island Zoo

* An NYPD Precinct tour, including a meet-and-greet with detectives and Emergency Service Unit crew members
* A tour of the Polish Consulate led by the Consul General and Vice Consul General of Poland

* A special-access tour of Brookhaven National Laboratory and its Relativistic Heavy Ion Collider (RHIC)
* A Halloween party in a historic gothic crypt, complete with a five-piece brass band
Subscribe with our newsletter to get the inside scoop on the city's most interesting events: http://eepurl.com/1cnVH
Unlock Your City with New York Adventure Club