About this Event
Get Elevated as Yiddishkayt Initiative (YI) and The Betsy - South Beach present Fiddlers on the Roof, a two-day YI Love Yiddish Mini-Fest re-imagination of the legendary icon of Jewish and Yiddish culture, identity, and nostalgia.
SCHEDULE
9/13 Friday
7:00P to 7:30P: Candle Lighting @ Sundown
8:00P to 10:00P VIP Shabbat Dinner at LT Steak & Seafood - Dine with violinist Alicia Svigalis, maestro Aaron Kula and YI Founder Avi Hoffman. Enjoy the Miami Spice Dinner Menu, a 3 course meal for just $39 per person, plus tax and gratuity. Offer includes a glass of wine with dinner. RESTAURANT RESERVATIONS REQUIRED. Call 305-673-0044 to reserve your seats.
9/14 Saturday
8:00P to 10:00P: Fiddlers On The Roof - Fiddler On The Roof sing-along featuring renowned Klezmer violinist, Alicia Svigals, and YI Artistic Director and award-winning actor, Avi Hoffman, along with Maestro Aaron Kula and an ensemble of So. Florida musicians and a cast of your favorite characters as you've never seen them!
9/15 Sunday
11:00A-12:00P: Fiddler & Feminism: Panel discussion examining gender issues in the beloved show through a contemporary Jewish Feminist lens.
2:00P-3:30P: Big Klezmer Jam - A rousing finale rooftop Klezmer Jam featuring Svigals, Kula with other leading locally-based masters of the genre.
Presented with the support of The Betsy - South Beach and the Miami-Dade County Department of Cultural Affairs and the Cultural Councils, and the Miami-Dade County Mayor and Board of County Commissioners.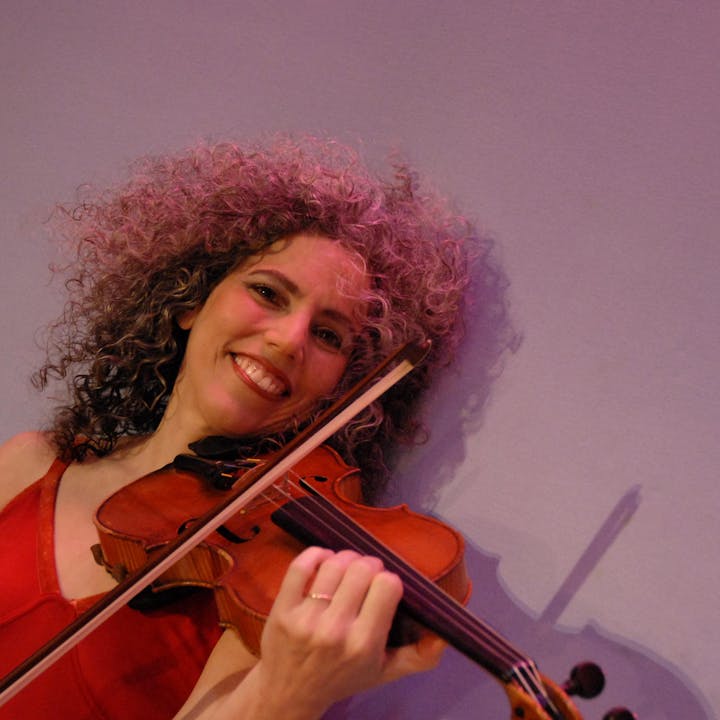 Alicia Svigals, violinist/composer and a founder of the Grammy-winning Klezmatics, is the world's foremost klezmer fiddler. Alicia almost singlehandedly revived the tradition of klezmer fiddling, which had been on the brink of extinction until she recorded her debut album Fidl in the 1990's. In February 2018, Svigals and jazz pianist Uli Geissendoerfer released her newest album, Beregovski Suite, a fantasy on klezmer melodies culled from the archive of early 20th century Soviet Jewish ethnomusicologist Moshe Beregovski. Learn more about the artist at aliciasvigals.com
A South Beach landmark, The Betsy "effortlessly oozes the kind of charm and wit you hope will always be present when you're away from the familiar. It isn't that its one thing in particular, it is the chemical equation of how art, design, culture, history, community, food and drink all conspire with one another to create sweet solace for both the traveller and the neighbour." - The Hotel Culture. Learn more by visiting thebetsyhotel.com