About this Event
【FICTION】ECOS  -Opening Reception-
Dec. 5th 5:30 pm - 7:30 pm
Asahi Kasei Corp. and tripod design Co., Ltd. will cooperate in producing an art exhibition entitled "ECOS" that features the uses of Regenerator Integrated Circuit (IC) to utilize existing unused environmental energy sources.
---------------------------------------------------------------
【FICTION】ECOS Exhibition - Opening Reception Party
December 5th, 2019
5:30 pm - 7:30 pm
Presented by Asahi Kasei Corp.
                    tripod design Co., Ltd.
Admission : Free
Special Performance : Playing jazz for the opening reception of "ECOS".
Venue : 525 West 26th Street, 1st Floor, New York, NY, 10001
---------------------------------------------------------------
WHAT IS ECOS?
The title of the exhibition "ECOS" combines the meaning of the term to "echo" and  "eco-friendly sound" with its uses as an acronym for "Electrical Christmas Ovation Sound". The Regenerator IC that is developed through advanced semiconductor engineering will be employed in an installation that sounds bells using only the small amount of power obtained from scooped up water from Hudson River.
What is SUPER REGENERATOR?
The Super Regenerator is the technology that derives small amounts of energy directly from the environment and converts it into electric power. Efficient power management is a key component for energy harvesting. One of the biggest issues is that the energy consumption from the function of power management is greater than the energy supply derived from the environment. That is why there are so many energy sources in our natural environment that have never been fully employed. Asahi Kasei Corp. has developed a step-up DC-DC converter that works while only consuming 1μW of power and tripod design Co., has developed Contactor technology that is a new way to provide electricity. DC-DC conversion and contactor both creates Super Regenerator as a sustainable energy source to make the planet better place.
COLLABORATORS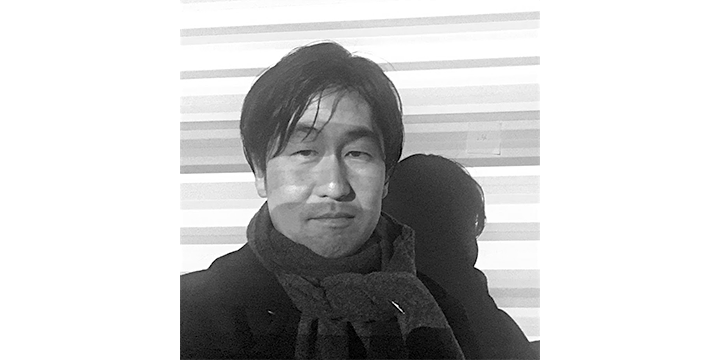 Naohide Matsunami
Born in 1974 in Toyama Prefecture, Japan, and grew up in Saitama Prefecture.
Was inspired to create by the many computer games and comics that were popular when a young boy, so he began learning computer languages.
Started his career as a web designer in late 90s, and then became a programmer, a director, and more. In the mid-2000s, became quite interested in Interactive Media and Media Art and, in 2006, enrolled in IAMAS, which is famous for media arts. There, he studied Max/MSP, Processing and other software and languages.
After graduation, focused on the fields of interactive media and entertainment, including video mapping, VJing and digital signage.
Examples works include:
2011 Video mapping at La Cittadella (Kanagawa Prefecture)
2014 Interactive video mapping at Huis Ten Bosch (Nagasaki Prefecture)
2014 Interactive video mapping at Nagoya City Science Museum (Aichi Prefecture)
2015 Video mapping and digital signage at Gunkanjima Digital Museum (Nagasaki Prefecture)
2016 Video mapping at Nirayama Reverberatory Furnaces Guidance Center (Shizuoka Prefecture)
Published books:
2014 "Projection Mapping for Beginners" (www.shinko-music.co.jp/item/pid0639898)
2017 "Visual Thinking with TouchDesigner" (www.bnn.co.jp/books/8842)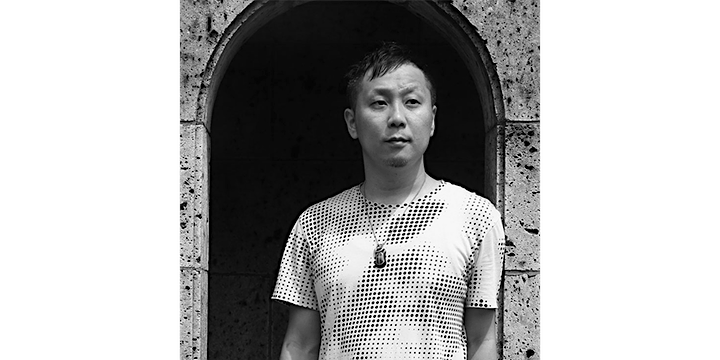 Yuusuke Fujikawa
Being part of the Flash Player development project as his motive, he begun to be active as VJ and visual producer.
Currently expanding his field in space architecture and design along with visual production.
He is also a writer as well as an instructor at Digital Hollywood University, having projection mapping seminars across country with strong interest in nurturing talents and encouraging interaction with local communities.
His spacial installation and projection mapping are exhibited at events and galleries under his artist name, USK.
Special performance
Playing jazz for the opening reception of "ECOS".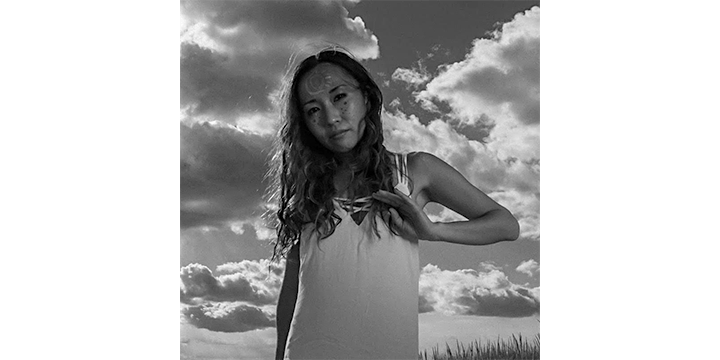 RUCO
RUCO was born in Sapporo, Japan and was raised on music. Her father was a drummer and bassist in a funk band in the 70's and 80's in Sapporo, Japan and she grew up listening to her father play music and on Soul, Funk, and R & B records being played at home.
In 2010 she moved to New York City where she began gigging at venues such as the Bitter End, and the Red Lion, along with other independent venues around NYC with multiple bands including Days of Wild, a well respected band in the NYC funk scene, and her own band. In 2016 and 2017 her band performed in the New York Asian Film Festival at Lincoln Center which was featured in an article in the New York Times. Most recently she performed with Days of Wild for International Peace Day in Times Square, NYC. Currently her focus is on completing her first full length album which she is writing with New York City based guitarist Jonathan Fritz, as well as French guitarist Benjamin Corson. The album is due out in 2020, with the first single set for release in February.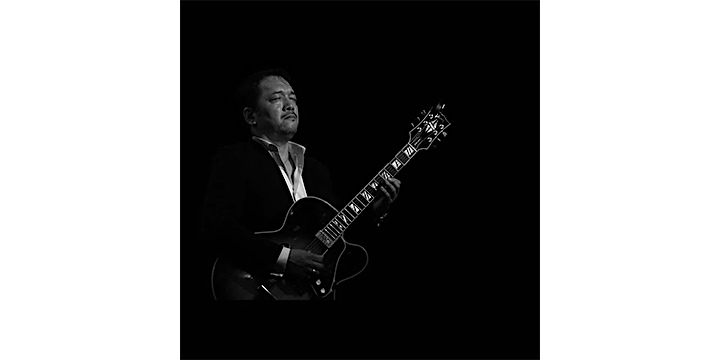 Tsutomu Nakai
Jazz Guitarist
Jazz Guitarist Tsutomu Nakai is one of the hottest and in demand musicians in New York City right now. His exceptionally unique guitar work is beautiful and strong, yet versatile. His mastery of improvisation is evident while emphasizing the melody above all else. This is the essence of jazz guitarist Tsutomu Nakai's style.
His second full length album as a leader, "G's Wish" featured a close collaboration with the great tenor saxophone player Mark Turner. The album showcases more than just the mastery of the instruments, but draws out deep emotions that only jazz music can convey. Mr. Nakai maintains a steady live performance schedule, gigging at clubs all over New York City. Some of his frequent appearances on the bandstand have included sharing the stage with respected jazz musicians like Jimmy Heath, Lonnie Plaxico, Russell Malone, Michael Kanan, Jim Rotondi, Gene Jackson, Fukushi Tainaka, Sadao Watanabe, Peter Bernstein, Mark Turner, Sullivan Fortner, and others.
Tsutomu Nakai started his career as a guitar player at local clubs in his hometown when he was in high school. After listening to Jim Hall, he was inspired and devoted the majority of his time to jazz guitar. Having moved to New York City in 1997, he started studying under Jazz master Gene Bertoncini. His playing style can conjure visions of guitar god, Grant Green, however he never hesitates to embark on the journey of establishing his own playing style. His unique bell like guitar tone casts an atmosphere of freshness over any musical situation he is involved with.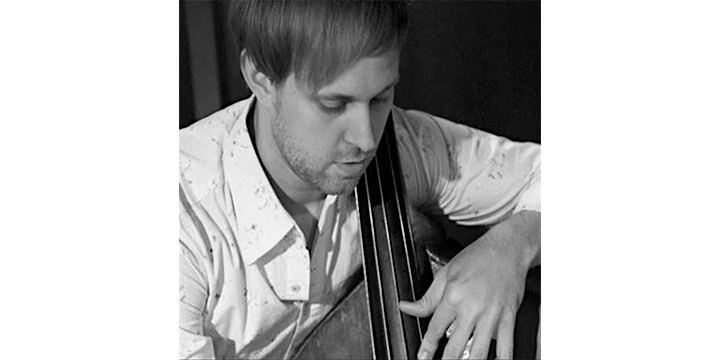 Michael O'Brien
Bassist
Composer, Teacher
Michael O'Brien holds a B.A from the University of Minnesota with a major in the Spanish language. He studied bass under Anthony Cox, and West African and Haitian percussion under Marc Anderson. He has been performing and composing Internationally for over a decade with such notables as Harry Connick Jr., Ruben Blades, The Merce Cunningham Dance Co., Gene Pitney, Dave Samuels, Pablo Ziegler, Steve Wilson, Wayne Escoffery, Joel Frahm, Jacques Swartz-Bart, Tom Brechtlein, Dave King, Matt Wilson, Victor Lewis, Gene Jackson, Portinho, Kim Plainfield, Jeff Hirshfield, Sachal Vasandani, Ted Nash, Sandro Albert, Lady Rizo, Joshua Breakstone, Elliot Zigmund, Ron Afiff, Lage Lund, Filo Machado, Todd Reynolds, Wessel Anderson, David Binney, Ari Hoenig, The Jazz Mandolin Project, Joel Harrison, Christian Howes, Peter Apfelbaum, Robert Rodriguez, James Wiedeman, Bruce Barth, Dan Weiss, Marc Giuliana, Luba Mason, Paul Bollenback, and Oriente Lopez to name a few. Michael has performed at Festivals in Russia, Belarus, Haiti, Mexico, Norway, Ukraine and Japan. As well as the Lincoln Center Festival, JEN(Jazz Educators Network), IAJE (International Jazz Educators conference), PASIC (Percussive Arts Societies International Convention), American Composers Forums' Sonic Circuits Festival. His string quartet arrangement of "Pine" was performed at the Kennedy Center by the acclaimed string quartet Ethel. Michael has taught clinics and performed master classes throughout the United States, Europe, and Japan.
Michael O'Brien plays the Eminence Portable Upright Bass, Codabow's Infinity French bow, uses an Applied Microphone Technologies (AMT) microphone, and plays D'addario strings.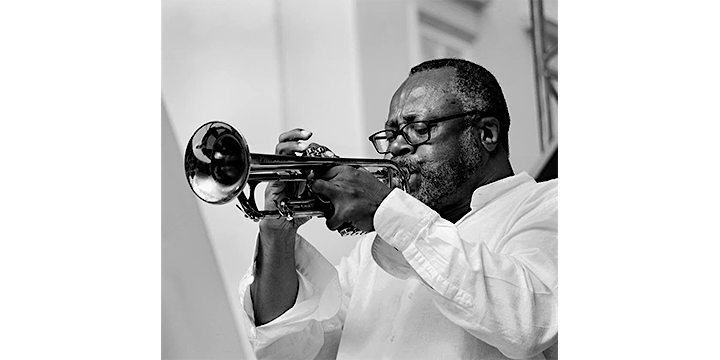 Eddie Allen
Trumpeter
composer, arranger, author, educator
Trumpeter, composer, arranger, author, educator,... Eddie Allen studied music, theory and arranging at the Wisconsin Conservatory of Music in Milwaukee and the University of Wisconsin in Green Bay before moving to the east coast. He then attended the William Paterson University of New Jersey where he received a Bachelor of Music degree. Since his arrival on the New York scene he's worked with such musical legends as; Art Blakey, Bette Midler, Joe Henderson, Aretha Franklin, Randy Weston, Ben Harper,
Dizzy Gillespie, Robert Cray, Frank Foster, Billy Harper, John Mayer, Henry Threadgill, Gladys Knight, Buck Clayton,
Gloria Gaynor, Jon Faddis, Benny Carter, Panama Francis, Steve Turre, T.S. Monk, Sekou Sundiata, Steve Jordan,
Michelle Rosewoman, Ray Anderson and Kool & the Gang.
He has recorded and performed with, as well as composed for; Louis Hayes, Natalie Merchant, Lester Bowie's Brass Fantasy,
Etta Jones & Houston Person, Joe, Charli Persip, Olivia, Mongo Santamaria, Muhal Richard Abrams, Jimmy Cozier,
Chico Freeman and Vanessa Rubin.
He's performed in the orchestras of such Broadway hits as; Ain't Misbehavin', Black & Blue, Side Show, Jelly's Last Jam,
Five Guys Named Mo', the Color Purple and Rollin' On The T.O.B.A.
As an author he's written the instructional method book, "An Introduction To The Bb Concert Blues",
which is published by Charles Colin Publishing - N.Y.C.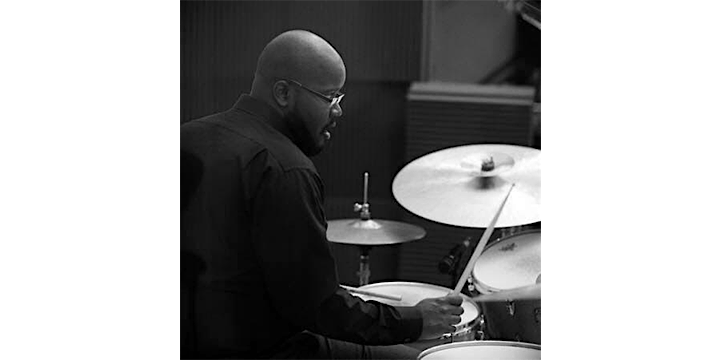 Jay Sawyer
Drummer
Born in Grand Rapids, MI, Jay Sawyer is one of the most in-demand rising star drummers in New York City. He has shared the stage with artists such as Freddy Cole, John McNeil, Dee Dee Bridgewater, Stefon Harris, Donny McCaslin, Benito Gonzalez, and Shai Maestro among others. Jay is also a first call drummer for many up-and-coming musicians in New York including Itamar Borochov, Caroline Davis, Tomoko Omura, John Raymond and many more. He has toured extensively in the USA and Europe, including performances at the Montreal, Detroit and Chicago Jazz Festivals, Festival Eclats d'Email in Limoges, France and more.
What's FICTION Gallery?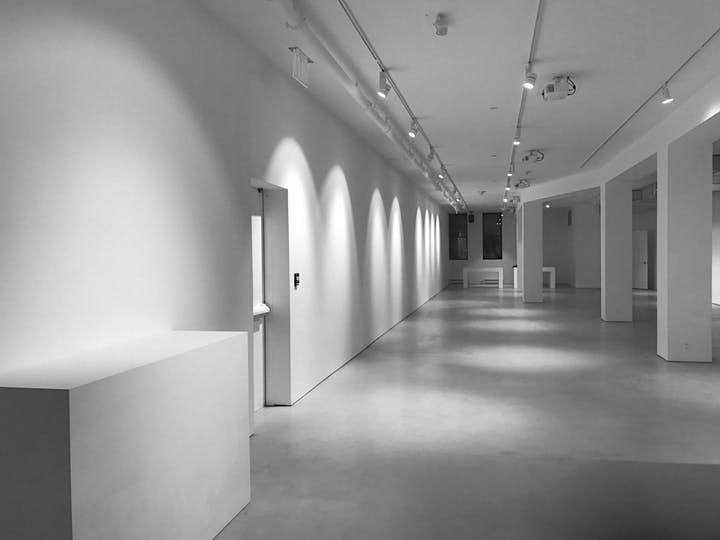 "FICTION": The world's first prototype gallery on the theme of science x design x technology
"FICTION" is the world's only prototype gallery on a theme of science x design x technology. Opened in under the slogan "Making Fiction Reality", it is a space for giving structure to various latent scientific technologies and design ideas around the world, from "FICTION" to "NON-FICTION". By creating opportunities for collaboration between technology and design in locales such as New York where diverse creators converge, new designs and methods will be constructed, thus creating a community of knowledge and sensitivities that will lead the next generation.
Website: www.fiction-space.com
Facebook page: www.facebook.com/fictionspace
Instagram: www.instagram.com/fiction_space