Description
The Blue Years / Los años azules
Dir. Sofía Gómez Córdova
(Mexico, 2017, 103 min.)
An old house in a traditional neighborhood of Guadalajara is inhabited by five people who share the expenses, dreams and a part of their lives, while observed by Schrödinger, a cat that seems to be part of the place. Through its eyes, we know the conflicts of these boys from different regions of the country, who left their home in search of a life of their own, finding a dysfunctional family on the way.
Una casa vieja en un barrio tradicional de Guadalajara es habitada por cinco personas que comparten gastos, sueños y una parte de sus vidas, mientras son observados por Schrödinger, un gato que parece formar parte del lugar. A través de su mirada, conocemos los conflictos de estos muchachos provenientes de distintas regiones del país, que salieron de su hogar en busca de una vida propia, encontrando en el camino a una disfuncional familia.
FICG IN L.A. SHORTS
Prior to the feature film screening FICG in L.A. will showcase a selected shortfilm to complement your experience. Enjoy!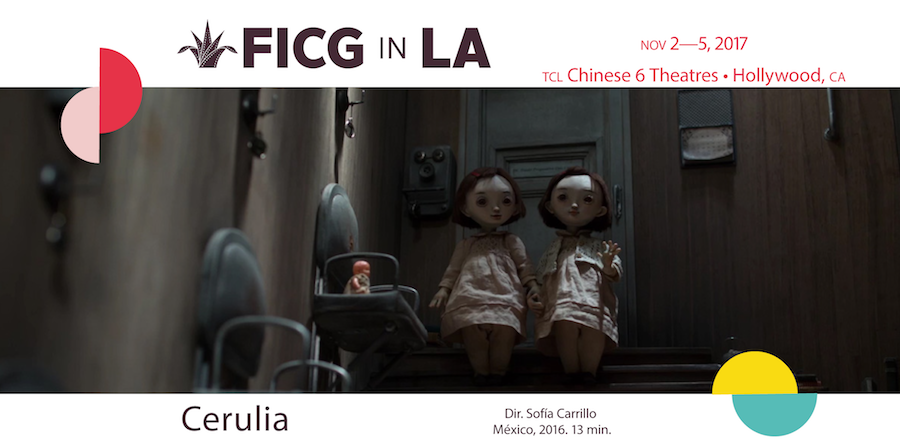 Cerulia
Dir. Sofía Carrillo
México, 2016. 13 min.
Cerulia comes back home to bid her final farewell, but her childhood memories and her grandparents' presence won't let her go.
Cerulia inicia un viaje para despedirse de la casa de su niñez, pero los recuerdos y la presencia de los abuelos no la dejaran partir.
Date and Time
Location
Refund Policy