Description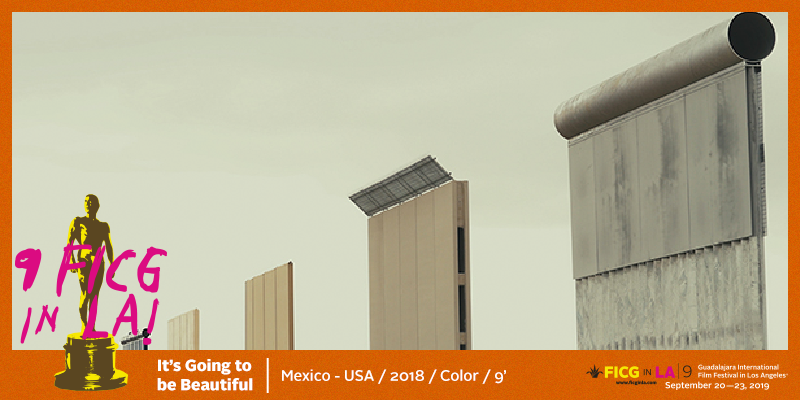 It's Going to be Beautiful
Director Luis Gutiérrez Arias, John Henry Theisen
Mexico, USA · 2018 · Color · 9'
The border patrol form the USA is debating between eight designs to build the wall at the border with Mexico. In order to choose a winner, the officials try such structures using techniques learned from migrants and drug dealers.
La patrulla fronteriza de Estados Unidos se debate entre ocho diseños para construir el muro en la frontera con México. Para elegir al ganador, los oficiales prueban las estructuras usando técnicas aprendidas de migrantes y traficantes de drogas.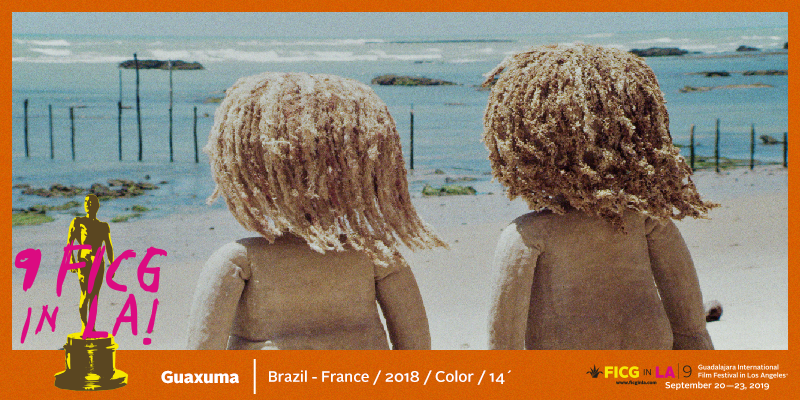 Guaxuma
Brazil, France · 2018 · Color · 14´
Director Nara Normande
Tayra and I grew up on a beach in the northeast of Brazil. We were inseparable. The sea breeze brings me back happy memories.
Tayra y yo crecimos juntas en la playa de Guaxuma. Éramos inseparables. El soplo del mar me trae buenos recuerdos.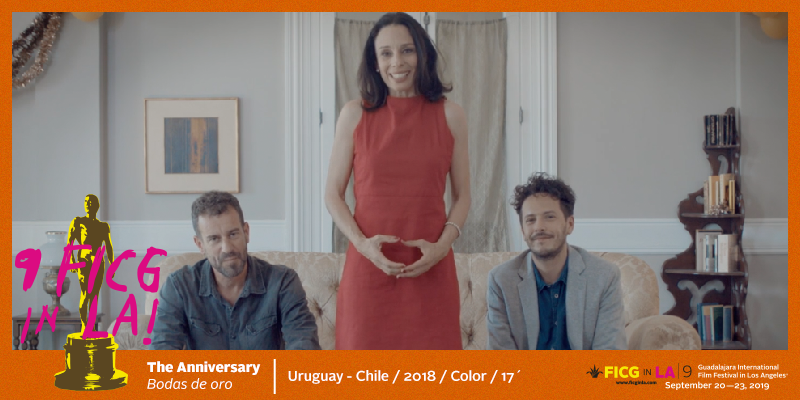 The Anniversary/Bodas de oro
Uruguay, Chile · 2018 · Color · 17´
Director Lorenzo Tocco
Neda and Tito celebrate their 50th wedding anniversary throwing a party with friends and family. A lot of fake cordiality and some guests out of place lead the celebration to a series of confessions before rounding up with an unforgettable final speech.
Neda y Tito celebran sus 50 años de casados. Esto incluye, como casi siempre, un video con testimonios de familiares y amigos, un par de desubicados, mucha falsa armonía y un discurso final memorable.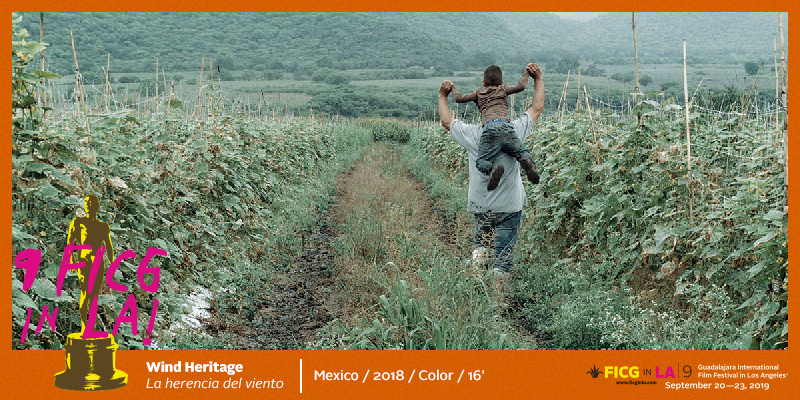 Wind Heritage / La herencia del viento
México · 2018 · Color · 16'
Director Alejandra Retana, César Camacho
Juan has worked out in the field for as long as he can remember. In the past 40 years of his life, he has developed a strong connection to the land and is grateful for what this has taught him. Every day he looks for a way to care for his plants that will reflect his values when caring for his family and promoting his children's growth. He manages to share these intentions with his workers, his town and somehow even with the people that receive his crop.
Juan trabaja en el campo desde que tiene memoria. A sus 40 años, ha desarrollado una fuerte conexión con la tierra y una gratitud hacia lo que la agricultura le ha enseñado. Todos los días busca una manera de cuidar sus plantas como un reflejo de los valores que con los que cuida de su familia y del crecimiento de sus hijos. Así, logra compartir esta ideología con sus trabajadores, con su pueblo y con la gente que recibirá la cosecha.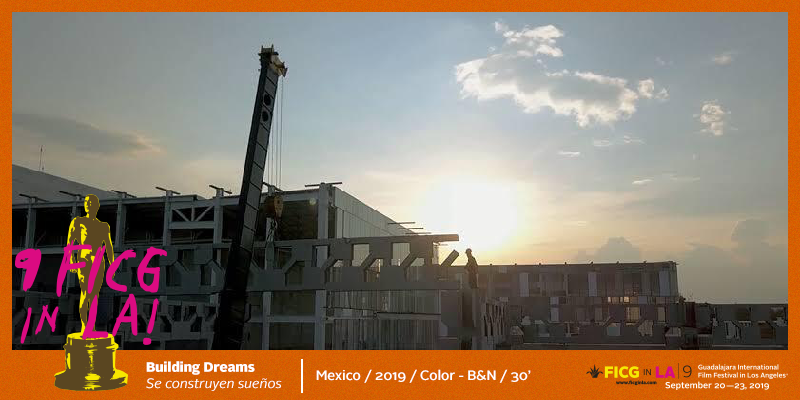 Building Dreams / Se construyen sueños
México · 2019 · Color / B&N · 30´
Director Ofelia Medina

In Building Dreams we see and hear how structures emerge from stones and dust to become Universidad de Guadalajara's Conjunto de Artes Escénicas. Women and men, workers and construction masters in various trades, tell us how they build dreams, spaces where theater takes place, performances that they had never seen. Strident sounds are mixed with those of a symphony orchestra. Construction masters and anonymous artists sing, dance and tell us their story. We witness how stages are born and how they work and who maintains them alive.
En Se construyen sueños, vemos y escuchamos cómo de un llano surgen estructuras que, ante nuestros ojos y oídos, se convierten en el Conjunto de Artes Escénicas de la UdeG. Mujeres y hombres, obreros y maestros en diversos oficios cuentan cómo construyen sueños, espacios donde se realizan espectáculos que nunca han presenciado. Sonidos estridentes se mezclan con los de una orquesta sinfónica. Maestros y artistas anónimos cantan, bailan y nos cuentan su historia. Somos testigos de cómo nacen y funcionan escenarios, y quiénes los mantienen vivos