Description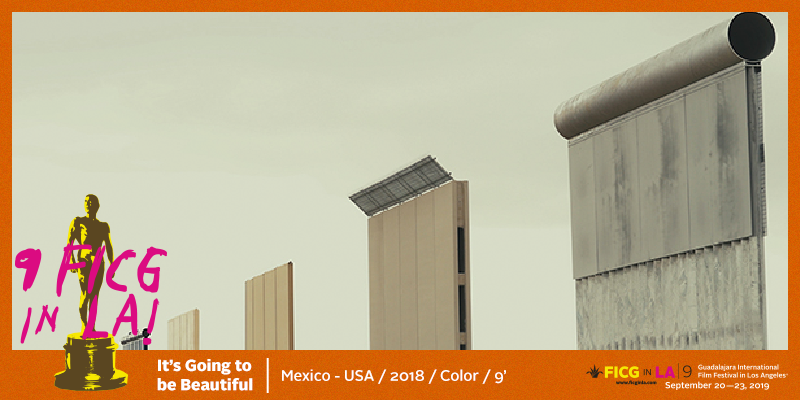 It's Going to be Beautiful
Director Luis Gutiérrez Arias, John Henry Theisen
Mexico, USA · 2018 · Color · 9'
The border patrol form the USA is debating between eight designs to build the wall at the border with Mexico. In order to choose a winner, the officials try such structures using techniques learned from migrants and drug dealers.
La patrulla fronteriza de Estados Unidos se debate entre ocho diseños para construir el muro en la frontera con México. Para elegir al ganador, los oficiales prueban las estructuras usando técnicas aprendidas de migrantes y traficantes de drogas.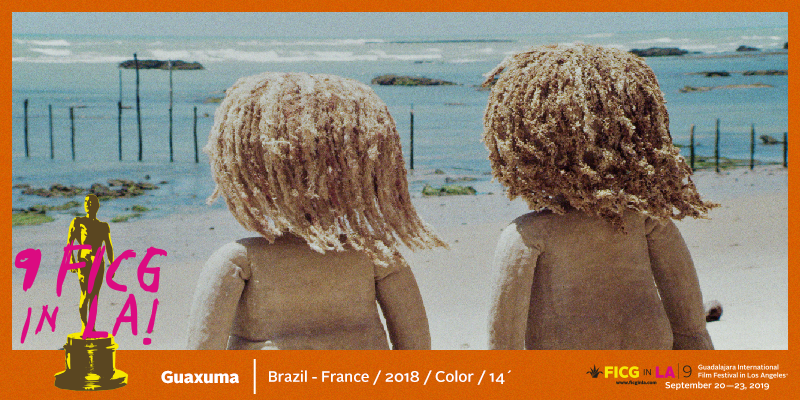 Guaxuma
Brazil, France · 2018 · Color · 14´
Director Nara Normande
Tayra and I grew up on a beach in the northeast of Brazil. We were inseparable. The sea breeze brings me back happy memories.
Tayra y yo crecimos juntas en la playa de Guaxuma. Éramos inseparables. El soplo del mar me trae buenos recuerdos.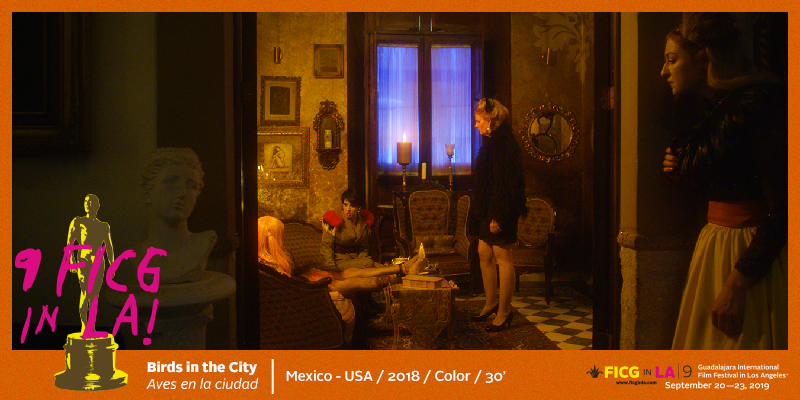 Birds in the City
Mexico-USA · 2018 · Color · 30´
Director Ian Martin
En un Culto conformado por mujeres que transforman a hombres en "Monstruos Híbridos mitad Ave¨, sacrificados para poder adquirir vida eterna. Una Joven Mujer: Dove, cae enamorada con una de las siguientes víctimas del culto. Ahora ella debe enfrentar la adversidad de sus hermanas decidiendo si seguir viviendo un engaño o escapar con el hombre que ama y afrontar las consecuencias.
A Cult lead and formed by women who turn man into "Bird-Hybrid-Monsters" and eat them to remain young forever. A young Naive beautiful woman: Dove, falls in love with the next victim of the cult . Now she must face the adversity of her sisters by deciding whether to leave or stay and face the consequences of her actions.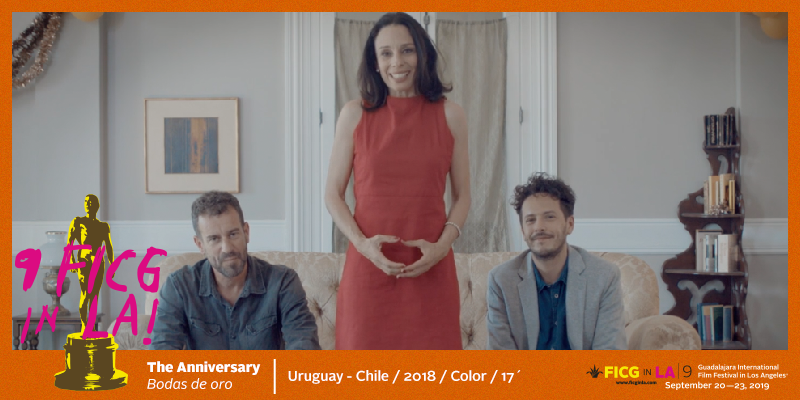 The Anniversary/Bodas de oro
Uruguay, Chile · 2018 · Color · 17´
Director Lorenzo Tocco
Neda and Tito celebrate their 50th wedding anniversary throwing a party with friends and family. A lot of fake cordiality and some guests out of place lead the celebration to a series of confessions before rounding up with an unforgettable final speech.
Neda y Tito celebran sus 50 años de casados. Esto incluye, como casi siempre, un video con testimonios de familiares y amigos, un par de desubicados, mucha falsa armonía y un discurso final memorable.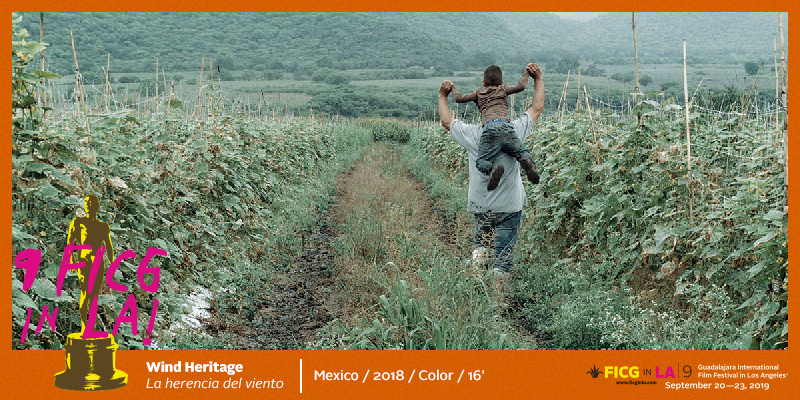 Wind Heritage / La herencia del viento
México · 2018 · Color · 16'
Director Alejandra Retana, César Camacho
Juan has worked out in the field for as long as he can remember. In the past 40 years of his life, he has developed a strong connection to the land and is grateful for what this has taught him. Every day he looks for a way to care for his plants that will reflect his values when caring for his family and promoting his children's growth. He manages to share these intentions with his workers, his town and somehow even with the people that receive his crop.
Juan trabaja en el campo desde que tiene memoria. A sus 40 años, ha desarrollado una fuerte conexión con la tierra y una gratitud hacia lo que la agricultura le ha enseñado. Todos los días busca una manera de cuidar sus plantas como un reflejo de los valores que con los que cuida de su familia y del crecimiento de sus hijos. Así, logra compartir esta ideología con sus trabajadores, con su pueblo y con la gente que recibirá la cosecha.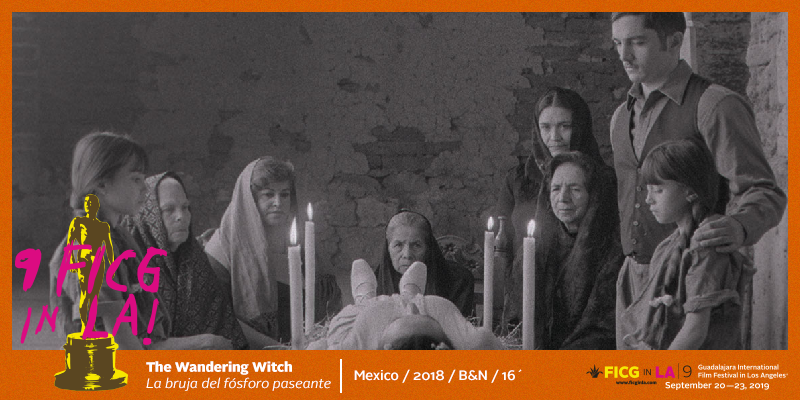 La bruja del fósforo paseante / The Wandering Witch
México · 2018 · B&N · 16´
Director Sofia Carrillo
A day before her son´s wedding, Agustina tries to have the ceremony called off, only to discover that Emilia, the orphan girl betrothed to her son, still has someone ready to come to her defense.
A la víspera de la boda de su único hijo varón, Agustina intentará detener la ceremonia, sin contar con que Emilia, la prometida huérfana de su hijo, aún tiene quien la defienda.