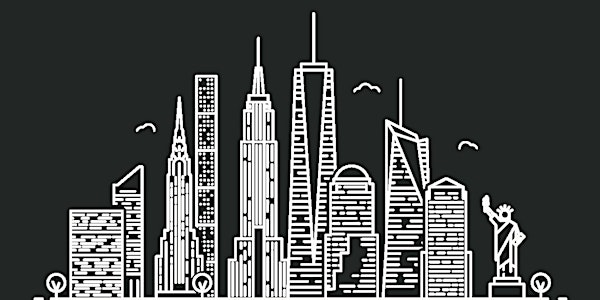 FIABCI- USA International Symposium and Installation Gala
When and where
Location
New York New York, NY 10065
Refund Policy
Refunds up to 1 day before event
Description
Please join us for FIABCI- USA's 2nd International Symposium and Installation Gala
April 26th- Day 1
8:45 to 9:45 AM - FIABCI USA Board Meeting ( Closed meeting - open to current and incoming FIABCI USA Officers and Directors only please)- Keller Williams Tribeca 379 Broadway New York, NY 10013
9:30 to 11 AM - Join us at 108 Leonard , the luxury residential conversion of McKim, Mead, & White's 1898 Italian Renaissance Revival landmark. Listen and learn from the lead design andarchitectural teams responsible for re-imagining this architectural treasure, as they provide insight to the challenges and rewards when converting a historically significant and landmark building into luxury residential condominiums for modern day living.
108 Leonard Street - Sales Gallery located at 66 Leonard Street (corner of Church Street) Continental Breakfast will be served
12 Noon to 1 PM - FIABCI-USA All Member Semi-Annual Meeting - Open to all current FIABCI-USA Members Location - Wells Fargo Learning Center, 150 East 42nd Street (between 3rd Avenue and Lexington Avenue) Lunch to be provided
1 to 3 PM - Cultural Interactions in a Business Environment During this interactive and educational experience, gain necessary insights into the cultural nuances around the world and how they affect your ability to succeed in global business.
Taught by Trisha Roy:
Trisha Roy is an International Realtor, Instructor and diversity and sustainability specialist, and represents a broad spectrum understanding of international culture, business, and real estate education. Trisha works with the local Chambers of Commerce to help promote Gainesville's identity in the international arena.
3:30 to 5 PM - Scavenger Hunt of Grand Central Station Join us on this 90 minute team building adventure.
On our Grand Central Terminal scavenger hunt, you'll race through passages, concourses, awe-inspiring rooms, halls, tracks and trains, solving fascinating clues with your team as you go.
Together, you'll discover all sorts of hidden fixtures, items, elements and unique things that are built into the terminal – things you don't ordinarily see, unless you're looking at the fine details. Form your teams and come ready to compete for the win!
INSTALLATION GALA - You are cordially invited to a Formal Gala in celebration of FIABCI-USA's newly elected officers. Join us as we say thank you to outgoing FIABCI -USA 2018/19 President Mrs. Barbara Schmerzler and welcome Ms. Kellee Buhler as the incoming FIABCI-USA 2019/2020 President. Additional officers including the incoming President-Elect 2019/2020 Nicole Beauchamp, and Treasurer Raj Rajpal, will also be sworn in. (Dress Code - Black Tie Optional)
6:15 PM - Meet at the clock in Grand Central in your finest attire for a group photo
6:30 PM- Open Bar Cocktail Hour at the Grand Hyatt Hotel's "Manhattan Foyer"
7:30 to 10:30 PM Seated three-course dinner plus entertainment in the Manhattan Ballroom, Grand Hyatt Hotel
April 27th- Day 2
THE INTERNATIONAL SYMPOSIUM - In collaboration with Fordham University's Real Estate Institue (Location - Fordham University's Lincoln Center Campus, 150 West 62nd Street, Manhattan)
8:30 to 9 AM Registration and light breakfast to be served

9:00 to 9:15 AM Opening Remarks
9:15 to 10 AM Wealth Tracking and Capital Flows; hear from top economists and wealth trackers as to where the money is now and where it is being spent? How is the global economy being effected in light of several factors including monetary restrictions in China, the crisis in Venezuela, Geo-Political concerns, and more.
10:00 to 10:45 Global Trends in Architecture and Design
10:50 to 11:30 Offshore Living and How to Stay Tax Compliant; where are the hottest places to live, retire to, or invest right now? Plus everything you need to know to stay compliant with offshore taxes when you or clients do.
11:35 to 12:10 How to expand your International Business - a step by step guide; learn from two FIABCI members who have successfully grown their global footprint to include negotiating deals and operating satellite offices around the world.
12:15 to 12:45 An innovative new way of marketing your properties on a global platform
12:45 to 1:15 Stretch your legs and partake in a buffet lunch to be served
1:15 to 2:15 Keynote portion of lunch featuring the Voices of the Civil Societies; A selection of leaders from the United Nations Civil Society Working Group, will present an overview of their ongoing goals and achievements in conjunction with UN Habitat. Each committee is striving to make a difference in the world when it comes to pressing issues such as sustainable and affordable home building, human settlements, and the needs of seniors, women, children and immigrants.
THE AFTERNOON SESSION WILL FOCUS ON HIGHLIGHTING CURRENT OPPORTUNITIES AVAILABLE IN VARIOUS REGIONS.
2:15 to 2:55 The Panama Panel
3:00 to 3:40 The SA's - South America and Southeast Asia
3:45 to 4:25 Europe and The Brexit Effect
4:30 to 5:10 Central America and the Caribbean
END
This evening there will be a special meeting of the Past USA President's as part of a newly formed "Past Present Advisory Group" Details to follow
April 28th - Day 3
This will be a morning of new development tours ending with a networking event hosted by 196 Orchard Street.
Please schedule your flights for late afternoon or early evening departures.
We recommend the following hotels for your stay:
The Grand Hyatt - A limited room block will be available this week. Details to be sent separately once available.
We look forward to seeing you soon in New York !