Description
Join us as we jump into fall with An Evening at Filson! Guests will participate in a guided tour of Filson's manufacturing facility, enjoy a special panel discussion with company executives and of course, get some fall shopping done that includes an exclusive offer from Filson.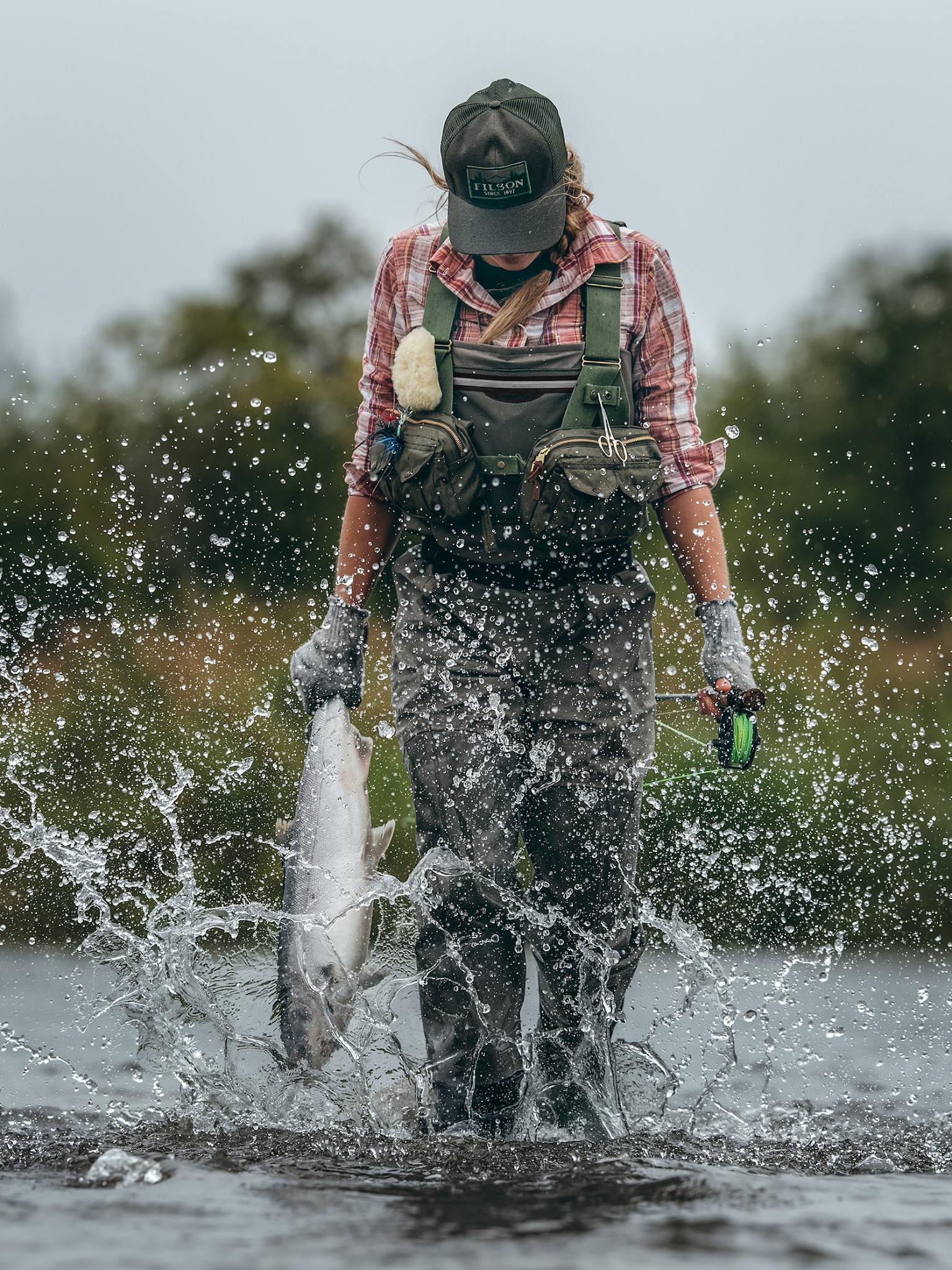 C.C. Filson Co.
Headquartered in Seattle, WA, Filson stands for the highest quality and most durable apparel available. The Filson story starts back in 1897. During the Great Klondike Gold Rush, prospectors stampeded into Seattle to get outfitted for the brutal climes of Alaska. It's been over 120 years and Filson's reputation for quality workmanship has spread around the world. In those years, our philosophy has held strong: Make sure it's the absolute best. Visit filson.com for more info.


Wine Provided by Panther Creek Cellars (purchase a glass or a bottle)
Located in the heart of the Willamette Valley, Panther Creek Cellars has been producing signature Pinot Noir, Pinot Gris and Chardonnay wines since 1986. Founded by the acclaimed winemaker Ken Wright, Panther Creek has been reocgnized for its signature blends as well as single vineyard designate wines. The winery has been credited by Robert Parker, Jr., "as one of the most consistent, high quality Oregon wineries" and "producing some of Oregon's most concentrated and age worthy wines." Visit panthercreekcellars.com for more info.
Event Hashtag: #fgiseameetsfilson
Commuting & Parking
If you're driving, free parking is available across the street from Filson. We also suggest catching the light rail to either SODO Station or Stadium Station.
Schedule
6:00 - 6:15 pm: Check-in
6:15 - 7:15 pm: Factory Tours
7:15 - 8:15 pm: Panel Discussion with Filson Executives
8:15 - 9:00 pm: Shopping
Frequently Asked Questions:
Can I attend if I'm not a member of FGI? Yes, this event is open to both members and guests.
Do I need to print my ticket? No, we will be able to check you in with your name when you arrive.
What should I wear? Business casual will do.
Should I bring anything with me? Feel free to bring a friend to take advantage of our special Style BFF Discount!
Are the tickets refundable? Tickets are non-refundable for this event.

What if all tickets are reserved before I can RSVP? We'll manage a waitlist after all of the tickets are reserved. If anyone releases their ticket, we'll give it to the next person on the waiting list.

If you have any questions about this event, please feel free to contact us at seattlefgi@gmail.com.