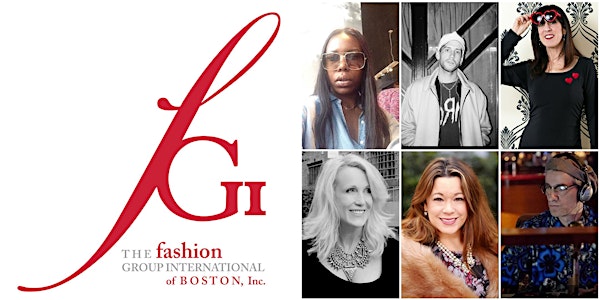 FGI Boston Presents: BFW Member Highlights
Join hosts Kathy Benharris and Natalie Mason of FGI Boston as they present member highlights & discuss the current state of Boston fashion
About this event
Attention designers, students, stylists, creatives, business rockstars, and innovators : Join us virtually Wednesday night October 7th at 8pm for FGI Boston's presentation of member highlights and an interactive discussion on what is next for Boston fashion. Bring your questions, energy, and enthusiam for the industry and let's together explore the possibilities!
Zoom Link: https://us02web.zoom.us/j/81651061790
Presenting members include:
ALEX BOSSI - BOSSI SPORTSWEAR
Designed and manufactured in East Boston, Massachusetts, Bossi Sportswear puts a modern twist on classic American Sportswear silhouettes. By applying US military construction techniques to the silhouettes of the late 90's & early 2000's, the brand offers a high-end update to an otherwise classic garment style. The details behind each garment are thoughtful & purposeful – from the iridescent hardware resembling an oil spill at the family-owned auto body shop to the logo itself, created from Alex's father's signature. Each garment is meant to be purchased & worn for years then handed down to the next generation, creating a timeless classic that only gets better with age.
MAUREEN BARILLARO - I LOVE MY NIGHTY
Maureen designed something better than a crummy old t-shirt after a lifetime of wearing frumpy pajamas during the long, cold New England winters. With no experience in fashion design, she set out to "take back the nighty" and solve the frump slump: the pervasive fashion faux pas of wearing unattractive clothes in the confines of home, because that's all that feels comfortable. Her designs are both feminine and flexible, so now you can be cozy and stylish in clothing designed for relaxing, focusing on yourself and preparing for your beauty rest.
I Love My Nighty isn't about fashion or a trend. What started as a way to fulfill a need for something she felt was missing, has now became a starting point for a conversation about women's health– how we feel, how we look, and how we treat ourselves. It's created an opportunity to educate women and girls about the importance of health and wellness, not only for ourselves but for our sisters across the globe and the greatest female of all– Mother Earth! All aspects of her business take the environmental impacts into consideration.
Maureen has spent her career as a video producer and editor and loves using story as part of the I Love My Nighty brand. Enjoy tonight's look at the "Nighty Life" and learn how her clothing can help you dream lovelier!
KAREN FABBRI - KFF CONSULTING
With over 25 years of business and marketing experience, Karen Fabbri works with small businesses to define their brand, articulate their larger business goals, and create marketing, branding, and comminucations programs to help them succeed.
Prior to starting KFF Consulting, Ms. Fabbri was the owner of Moxie, an award-winning women's boutique that she ran for 15 years. Moxie carried designer shoes, bags and clothing from Tory Burch, Kate Spade, Marc Jacobs, Rebecca Minkoff and more.
Ms.Fabbri sourced and helped launch new brands into the Boston area, many of which went on to open freestanding stores. She led marketing and public relations initiatives, securing top fashion awards and numerous editorial coverage. She served as president of the Beacon Hill Business Association for 3 terms and as a member of the Beacon Hill Civic Association Board of Directors for one term.
She lives and works in Boston's Beacon Hill.
PETE "DJPJ" PARASKEVAS
Pete works in the entertainment and live events industries. This includes, theatrical stage plays and musicals, fashion runway shows, concerts, trade shows, TV and radio broadcasting, and films and other live events. He works behind the scenes in the technical aspects that make the talent look good.
FGI BOSTON PRESENTS: BFW MEMBER HIGHLIGHTS
HOSTED BY KATHY BENHARRIS & NATALIE MASON
PRODUCED BY PETE PARASKEVAS