Description
Want to know more about what a Police K-9 Unit is and what they do? Come join us as we discuss the training program and what it takes to become a K-9 Officer.
A K-9 unit is a specialized group of law enforcement officers who use service dogs to perform the responsibilities of a general police officer. In addition to their usual duties, each K-9 officer is also a dog handler, meaning that they have to train and care for their canine partner. The responsibilities of a K-9 officer does not end with his shift. The dog is the police officer's partner not only at work but also at home.


This is a family friendly Presentation.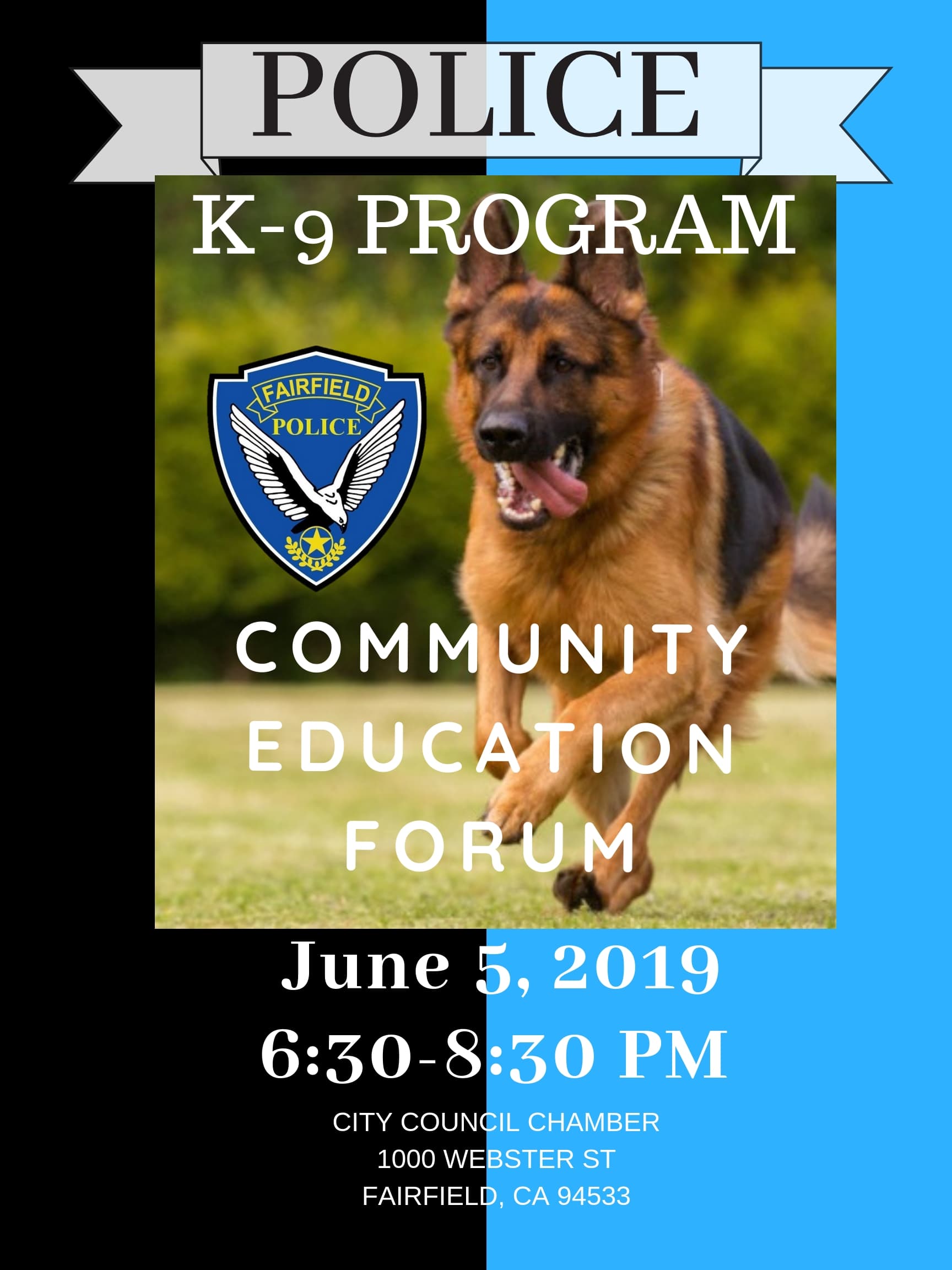 For Additional Information, please contact Fairfield Police Department Crime Prevention Specialist Ilea Martin at imartin@fairfield.ca.gov or by phone at (707) 428-7789