Description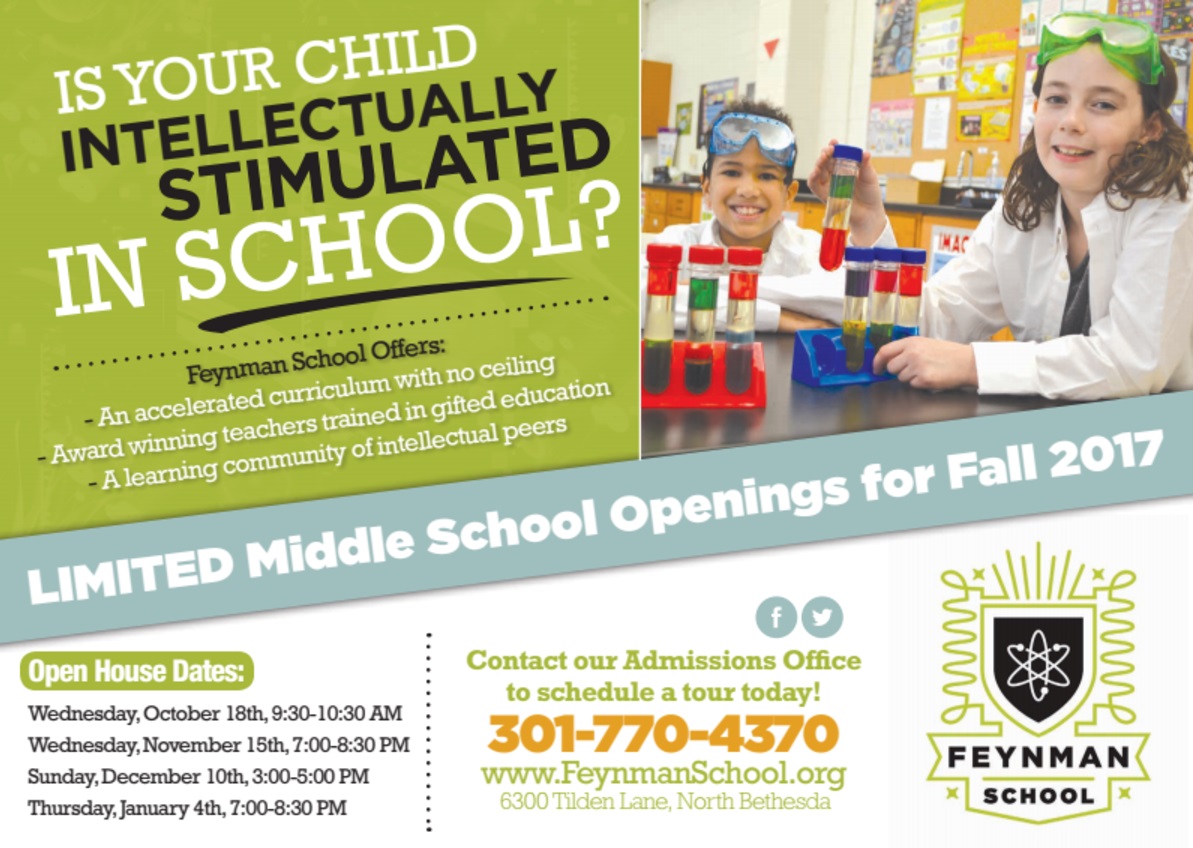 Feynman School offers an accelerated curriculum with no ceiling & award winning teachers trained in gifted education.
Lower School & Middle School Open House Dates:
- Wednesday, October 18th, 9:30-10:30 AM
- Wednesday, November 15th, 7:00-8:30 PM
- Sunday, December 10th, 3:00-5:00 PM
- Thursday, January 4th, 7:00-8:30 PM
RSVP to attend an open house. Contact our Admissions Office to schedule a tour today!