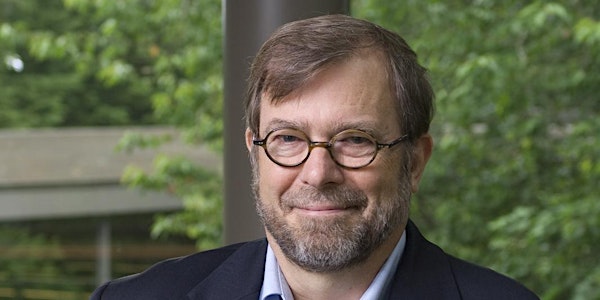 Festschrift in Honor of Professor William Funk of Lewis & Clark Law School
When and where
Location
Lewis & Clark Law School 10015 Southwest Terwilliger Boulevard Portland, OR 97219
Refund Policy
Contact the organizer to request a refund.
Description
Festschrift is a German word that means "a collection of writings published in honor of a scholar." In honor of Professor William Funk's retirement, scholars from around the country will write and speak on three areas that reflect Professor Funk's scholarship and teaching: Administrative Law, Environmental Law, and Constitutional Law. Papers will be published in Lewis & Clark's Environmental Law journal, and the Lewis & Clark Law Review. 6.0 MCLE credits will be sought for this event.
For more details, a schedule of the event and papers click HERE, or email elaw@lclark.edu.

8:30 am - 9 am Registration (coffee, tea, and muffins)
9 am - 9:15 am Welcoming Remarks Dean and Erskine Wood Sr Professor of Law, Jennifer Johnson, Lewis & Clark Law School

9:15 am - 9:30 am Introduction of Speakers and Topics, Michael Burleson, Symposium Editor, Environmental Law


9:30 am - 9:45 am Overview of Professor Funk's Scholarship: Michael Blumm: Jeffrey Bain Faculty Scholar and Professor of Law at Lewis & Clark Law School
9:45 am- 10 am - BREAK
10 am - 11:45 am Panel 1: Administrative Law
Moderator: Chris Wold, Professor of Law and Director, International Environmental Law Project
Sidney Shapiro: Frank U. Fletcher Chair of Administrative Law at Wake Forest University School of Law Law, Expertise, & Rule making Legitimacy
Melissa Powers: Jeffrey Bain Faculty Scholar and Professor of Law; Director, Green Energy Institute Competitive Transmission Development and the Courts
Professor Peter Strauss: Betts Professor Emeritus of Law at Columbia Law School Domesticating Guidance
11:45 am - 1 pm LUNCH in Legal Resource Center
1 pm - 2:45 pm Panel 2: Environmental Law
Moderator: Dan Rohlf, Professor of Law at Lewis & Clark Law School
Craig Johnston: Professor of Law at Lewis & Clark Law School Securing Compliance: Equitable Relief in the Face of Violations of Substantive Environmental Standards
Victor Flatt: Dwight Olds Chair in Law and Co-Director of the Environment, Energy, and Natural Resources (EENR) Center at University of Houston Law Center Efficiency arguments support climate change nuisance suits

Professor Robin Craig: James I. Farr Presidential Endowed Professor of Law at University of Utah S.J. Quinney College of Law Constitutional Environmental Law, or, The Constitutional Consequences of Insisting that the Environment is Everybody's Business
2:45 pm - 3 pm BREAK
3 pm - 4:45 pm Panel 3: Constitutional Law
Moderator and speaker, James Huffman: Emeritus Dean and Professor of Law at Lewis & Clark Law School Courts, Bureaucrats, and the Leviathan State: A Reply to Professor Funk (35 years later)
William Araiza: Professor of Law at Brooklyn Law School Bill Funk's Constitutional Law Scholarship
Russell Weaver: Professor of Law and Distinguished University Scholar at Brandeis School of Law Social Media Platforms and Democratic Discourse
4:45 pm - 5:15 pm Closing Remarks - William Funk: Distinguished Professor of Law Emeritus

5:15 pm - 6 pm Reception for all participants