Event Information
Location
16th September 2017 - 9900 Lakeridge Court, Irving, Texas 75063
17th September 2017 - 4045 Briar Tree Ln, Frisco, Texas 75034
Description
The Story Loom and 9inestonez are coming together to host a two day festive trunk show in Dallas.
The Story Loom is presenting 'aamani' - an exclusive collection of handloom sarees and dresses for women and kids.
9inestonez is showcasing their latest collection of eclectic jewellery.
Come join us this festive season, Register now!
Event Information
16th September 2017 | 11 am to 7 pm CDT
9900 Lakeridge Court, Irving, Texas 75063
17th September 2017 | 11 am to 5 pm CDT
4045 Briar Tree Ln, Frisco, Texas 75034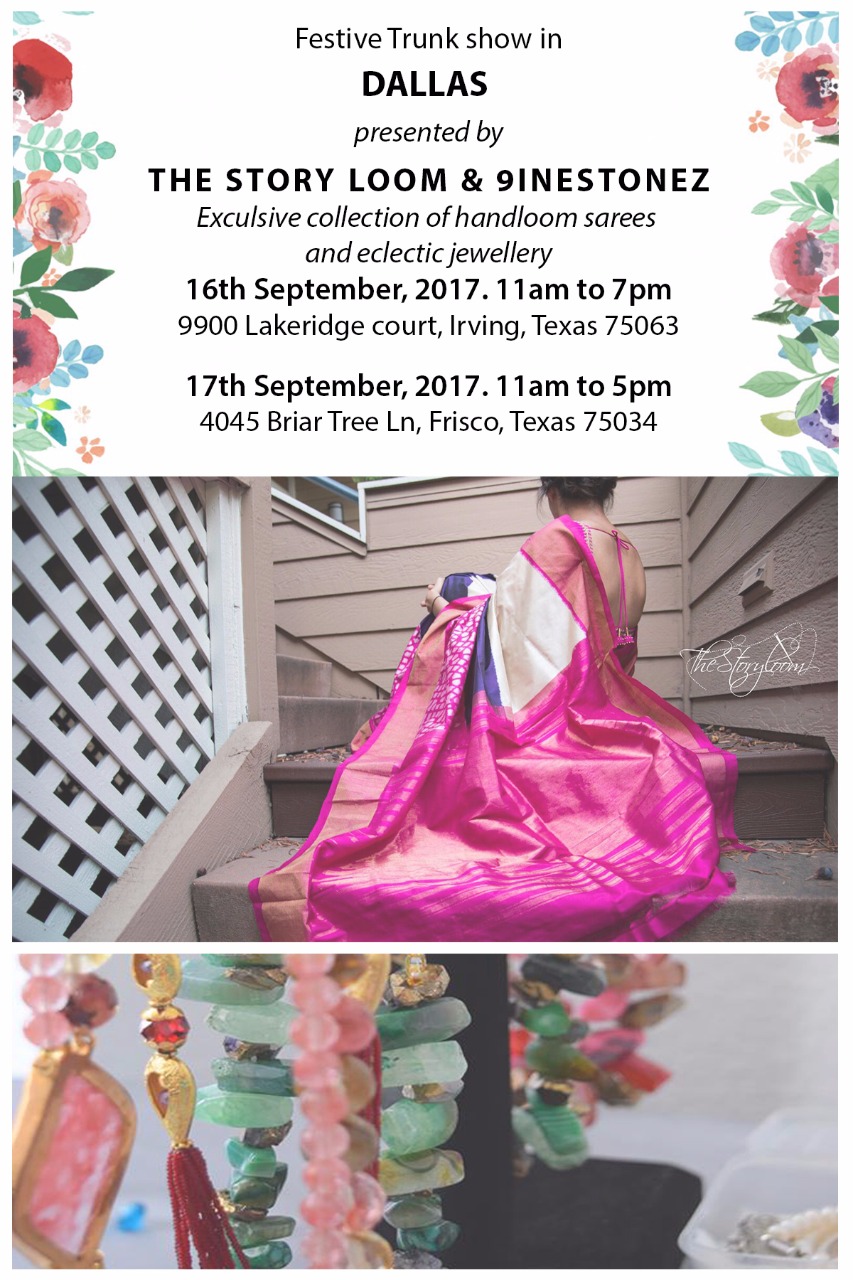 Date and Time
Location
16th September 2017 - 9900 Lakeridge Court, Irving, Texas 75063
17th September 2017 - 4045 Briar Tree Ln, Frisco, Texas 75034