Description
You're invited!
Celebrate the holiday season with a very festive happy hour brought to you by local author L.B. Lewis and Jared Giammona, founder of The Sonoma County Experience. Meet travelers, entrepreneurs, expats, and artists at the best bar in San Francsico, Bar Fluxus.
Have the chance to win one of many prizes (like a bottle of wine) from our generous sponsors! Must be 21+ over, registered with Eventbrite, and present to win. First 10 registered arrivals have the option to participate in a free wine tasting.
We look forward to welcoming you to this very special event. Warm thanks to our sponors: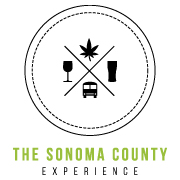 THESONOMACOUNTYEXPERIENCE.COM OFFERS UNIQUE TOURS THAT COMBINE CANNABIS, WINE AND CRAFT BEER TO LOCALS, TOURISTS, AND COMPANIES. COME SEE SOME OF THE BEST OF WHAT SONOMA HAS TO OFFER.



TASTEGREEKWINE.COM, based in Greece and San Francisco, is dedicated to introducing and promoting award-winning, organic, Greek wine to the U.S. market. With vineyards and wineries in Nemea and Limnos Island, two high-quality wine producing regions, they are labelled V.Q.P.R.D. (Vin de Qualite Produit de Region Determinee) according to European Legislation.



"She's pretty funny." Hot, indie author nominee who got to #12 on Amazon, L.B. Lewis has spoken at Capital One, Institute for the Future, London's TravelTech Lab and more. She recently got kicked out of a car in Casual Carpool and published her third book (not in the same day), One Way Home. She's never owned a smartphone and likes small talk.