Description
The young women's Film Academy are hosting a Women's Festival of Film screening in recognition of International Women's day 2018.
The event will be held at The Good Space, Floor 2, Commercial Union House on Saturday 10th March 2-5pm.
The event is free to attend.
This is the programme for the afternoon: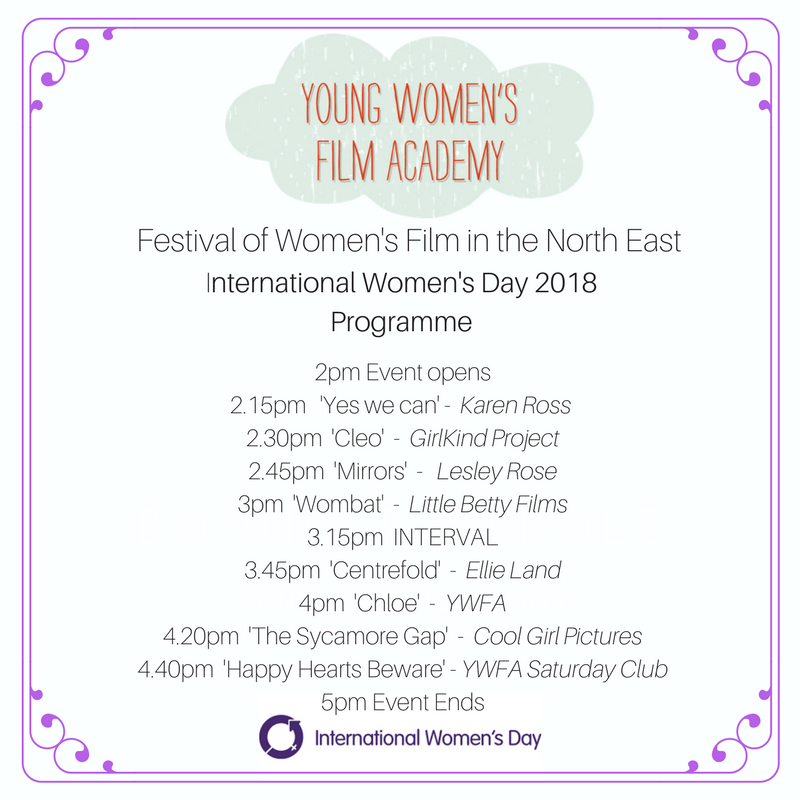 **We are inviting film submissions from female film makers in the North East who would like to screen their films in a supportive environment, curated by the Young Women's Film Academy who are a group of girls and young women aged 12-25 years.
Films of any genre, up to 15 minutes in length that have been made by and for women in the North East, suitable for an audience aged 12+ should be submitted by email to the following email address: youngwomensfilmacademy@gmail.com deadline for submissions is 12 noon Friday 23rd February 2018.
We look forward to hearing from you and hope you can join us to celebrate the female film making talent we have in the North East.