Description
BE PART OF SOMETHING GOOD!

A fresh approach to connecting the not-for-profit sector; where good humans come together to do great stuff.
As a valued member of the Connecting Up community, you are warmly invited to the official launch of the inaugural Festival of Good Humans!

Over one week in Spring, Connecting Up in partnership with Community Sector Banking will lead the way sparking conversations, think tanks, storytelling and a street party all in the name of celebrating and collaborating with not-for-profit organisations, government and business communities working together.
This new and creative initiative will be during Open State and you can be part of the Festival of Good Humans in many ways. Visit www.festivalofgoodhumans.com for more information.
Join us as we raise a glass to celebrate the good and join in with an informal Q&A with social impact experts:

Matthew Salier

is the Director of the New Venture Institute (NVI) at the Flinders University

Carolyn Curtis

is CEO of The Australian Centre for Social Innovation (TACSI)

David Pearson is the Executive Director of The Don Dunstan Foundation (DDF)
When: Thursday 31 August, 3:00pm – 5:00pm
Where: The Terrace, Bendigo Bank, Rundle Place, 80 Grenfell St Adelaide, SA 5000
Cost: This is a free event for all (Limited capacity, get in quick)
Thank you for your support. If you would like to know more about this year's program please visit www.festivalofgoodhumans.com


---

Speakers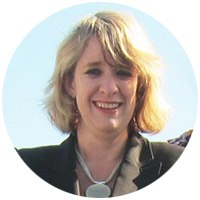 Anne Gawen is Chief Executive Officer at Connecting Up where she provides leadership and management towards building the capacity of the charitable sector, including promoting the development of information and technology networks nationally and internationally.

Anne is a leader in the charitable sector with 20 plus years' of experience at senior management and Executive Director level in Community Service areas including Children Services, Service Provision focusing on Disability Services and in the area of Education and Training for the charitable sector. Anne also worked as a senior management consultant providing services to the sector on best practice in the areas of: Industrial Relations, Human Resources Management, Governance, Risk Management and Strategic Planning.

Anne's vision is to lead Connecting Up to continue to deliver relevant products and services that meet the needs of the charitable sector and communities.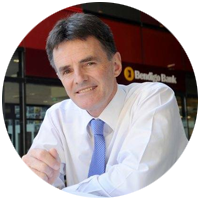 Scott Elkington is Head of Business at Community Sector Banking – Australia's not-for-profit banking specialist. Community Sector Banking is a joint venture 50% owned by the Community 21 consortium of not-for-profits, and 50% by Bendigo Bank. It was also the first banking service in Australia to receive B Corp certification.
As Head of Business, Scott works closely with not-for-profits to provide tailored banking solutions, specialised advice and meaningful partnerships; helping them to achieve their mission.
Prior to joining Community Sector Banking, Scott worked at Bendigo Bank including as Head of their Community Strengthening department and as State Manager of both Victoria and Queensland. He is Chair of The Bendigo Health Foundation and is married with five children.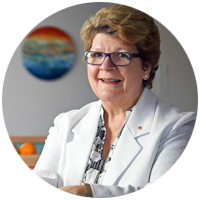 Sue Vardon AO is the Chair of the Board of Connecting Up. Sue spent 23 years as a Chief Executive in Commonwealth and State Government Agencies. She has an Honorary Doctorate from the University of South Australia and has been an Adjunct Professor at both Canberra University and the University of South Australia.

Sue has been a member of the Administrative Review Council reporting to the Commonwealth Attorney General, the Councils of Flinders University and UniSA, Deputy Chair of the South Australian Health Commission, and the Public Sector Reform Commission in SA.
Sue was also the Inaugural Telstra Business Woman of the Year in 1995.



---
Our Social Impact Panel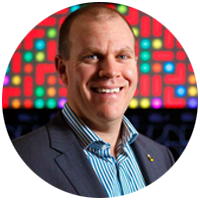 Matthew Salier is the Director of the New Venture Institute (NVI) at the Flinders University. The NVI teaches entrepreneurial thinking, innovation and creativity to equip people with the skills and insight to make a real difference.
After working with a range of not-for-profit organisations setting up businesses, Matthew has extensive experience in brokering corporate engagement including a focus on socially responsible capacity building in the not-for-profit sector.
Prior to moving to Adelaide in 2013, Matthew was a member of the national leadership team at The Smith Family. Matthew has broad experience embedding innovative business models in the welfare, environmental and sports management fields.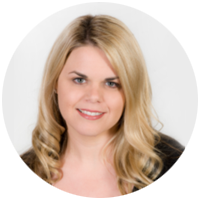 Carolyn Curtis is CEO of The Australian Centre for Social Innovation (TACSI), one of Australia's most respected social enterprises focussed on addressing challenging social issues.
Carolyn leads TACSI's vision for systems that deliver real and sustainable social outcomes, through working with the people facing the challenges we are trying to solve. Carolyn is a visionary and hands-on leader of TACSI's dynamic multi-disciplinary teams based in Adelaide, Sydney and working across Australia.
She brings to TACSI over 15 years of experience at the front-line and in management in the social sector, including as founding Director of TACSI's Family by Family program that won the NAPCAN award for Innovation and the International Good Design Australia award in Service Design.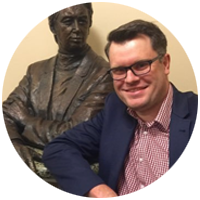 David Pearson is the Executive Director of The Don Dunstan Foundation (DDF); an independent not-for-profit think tank that is part of the University of Adelaide and Flinders University.
David is a director of the Adelaide Fringe Festival, the Social Impact Investment Network SA, and the Australian Alliance to End Homelessness Inc.
He has extensive experience working in senior policy roles for a number of South Australian Premiers and Federal Government Ministers in the areas of social, economic, environmental and public sector policy.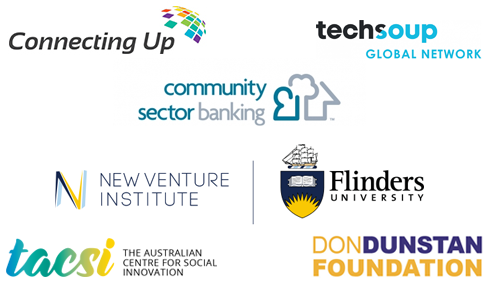 If you are interested in partnerting with Connecting Up and other organsaitons that are doing great things, click here to learn more about collaboration oppotunities.