Description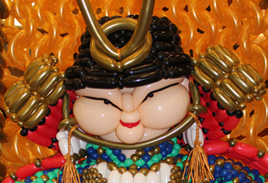 ABOUT THE FESTIVAL
Held in conjunction with the World Balloon Convention (WBC), the Festival of Balloons is a fun, family event that allows the public to view amazing, never-before-seen balloon art created by artists from all over the world. The Festival offers a chance to view all of the pieces created for the WBC's balloon art competitions. Attendees also experience magical balloon entertainers, as well as the opportunity to purchase balloon creations of their very own.
Please note, this public viewing will take place ONLY on Sunday, April 10, 2016, from 11 a.m - 3:30 p.m. Prior to that, the general public will not be allowed to view the balloon art.
WHAT YOU'LL SEE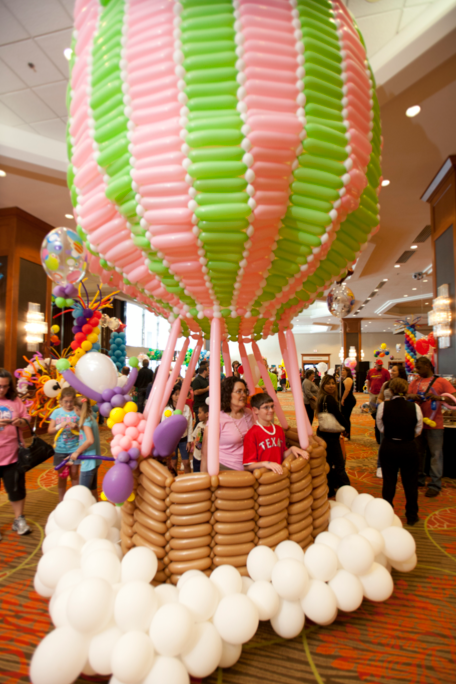 - Colossal balloon sculptures with some featuring animation, lighting, music, and special effects
- Intricate, twisted balloon figures
- Dresses made out of balloons
- Interactive balloon displays
- Themed party decor
WHAT TO BRING
- Camera (there will be lots of fun photo opportunities!)
- Cash (if you're paying at the door or want to buy any balloons)
WHAT PAST ATTENDEES HAVE SAID
"We had our two children and another child with us... They all had a blast. They loved the people who did the interactive balloon demonstrations and the picture opportunities that were available."
"We have gone twice to the Festival. We love it! The sculptures are amazing, bright colors. My daughter loves balloons, so getting to bring one home is her favorite!"
"The sculptures held us in awe from the moment we entered the building until we departed. The memories we share and the pictures we took are priceless."
MEDIA
Interested in covering this exciting event for your audience? Please visit www.worldballoonconvention.com
View the following video from a past Festival to get a preview of what's to come!
Organizer of Festival of Balloons
Founded in 1917, Pioneer® Balloon Company is the world's premier manufacturer of latex balloons, with a diversified range of products that also includes Microfoil® balloons and stretchy plastic Bubble Balloons. Qualatex® brand balloons, manufactured by Pioneer, are recognized worldwide by professional decorators as "The Very Best™" Balloons.
Additionally, Pioneer offers educational and business solutions for the professional balloon and party industries. Headquartered in Wichita, Kansas, Pioneer has facilities in the United States, Canada, England, Australia, and Mexico.
Pioneer Balloon Company is also the host of the World Balloon Convention (WBC), which offers balloon professionals and newcomers to the industry high-caliber instructors and classes designed to recharge their business. The Festival of Balloons is the public event held following the WBC that offers a chance to view the amazing balloon designs created during the convention.