The festival opens with a bang! Featuring four of today's most important female artists in Jazz, Rock, World Music and Classical.
About this Event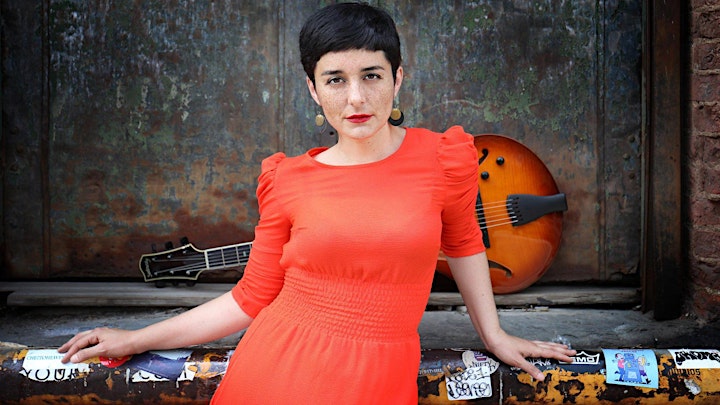 Camila Meza - Jazz
Meza is musically inspired by jazz guitarists like George Benson and Pat Metheny as well as being influenced by South American music and folk, she first studied with Jorge Vidal and Jorge Díaz. Increasingly oriented to Claudia Acuña from the mid-2000s she worked on the jazz scene of her hometown, where her first recording Giovanni Cultrera, Espinoza y Cia (Navidad en Jazz) was released in 2005. In 2007 she presented her debut album Skylark (Stateside).
In 2009 Meza moved to New York to study guitar at The New School with Peter Bernstein, Vic Juris and Steve Cardenas. Since then she also has worked on the New York jazz scene with Ryan Keberle (Into the Zone, 2014), Lucas Pino, Fabian Almazan and directs her own jazz octet, The Nectar Orchestra. She recorded for Sunnyside Records the album Traces (2016, with Shai Maestro, Matt Penman, Kendrick Scott, Bashiri Johnson, Jody Redhage, Sachal Vasandani), sings Spanish and English, and won two Independent Music Awards as the Best Adult Contemporary Album and Best Latin Song ("Para Volar"). Also on the albums Find the Common, Shine a Light by Ryan Keberle and Sounds from the Deep Field by Bryan Copeland she seemed outstanding in the opinion of the critics.]
As a singer she can also be heard on Carolina Calvache's Ballad "La Última Vez". In 2017 the Camila Meza Quartet performed at the Festival Jazzahead. The following year she brought Gina Schwarz as part of her Pannonica project, Porgy & Bess in Vienna.[3] Meza was nominated in the category of guitarist and female singer as a Rising Star in the critics poll of the Down Beat in 2018[4]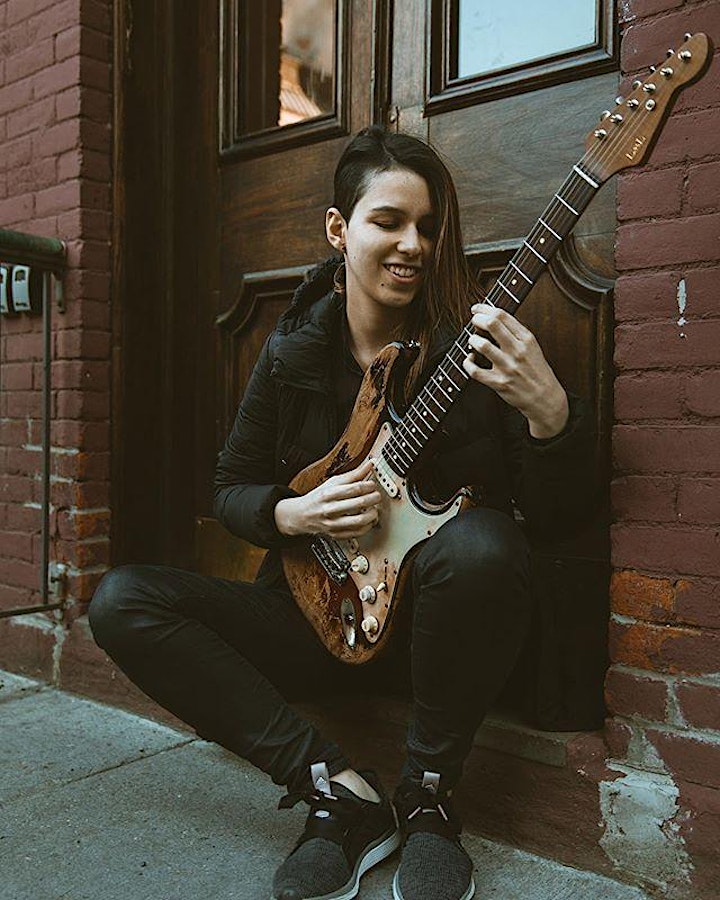 Sus Vasquez - rock
She is currently the guitarist for the top selling artist and Latin Grammy winner Karol G. They have performed in several major events and sold out shows around South America. Karol G is one of Latin America's most important female artists in the Urban/Reggaetón genre. Latin Grammys, Billboard Latin Music Awards, iHeartRadio Music Awards, Latin American Music Awards nominee, her single "Mi Cama" currently has more than 400 million views on YouTube and reached the #1 spot on the Billboard AirPlay.
In addition to Karol G's work Sus had the opportunity to perform live with the top selling group Piso 21, who's hit single "Déjala que Vuelva" has over 1.1 Million views on YouTube. In 2016, Sus participated in the Kiesel Guitar Contest with around 5.000 highly trained guitar players from around the world, where she was ranked among the Top 5 finalists, being the only female and individual from South America.
Sus performed with Chuck Rainy, Steve Bailey, Dave Welsch,Anthony Wellingtonand Victor Wootenduring the Bass and Nature camp in Nashville, Tennessee. All of these musicians are top world class bass players. During the 2018 Namm in Anaheim Sus performed in the LsL Instruments, Vertex Effects, Fenderand Deplike booths. She played with many recognized guitar players like Carl Verheyen, Artur Menezes, Seth Rosenbloom, Unai Iker and Edmer Omiand also, she was interviewed by Tomo Fujita on the Fender booth.
Sus is currently sponsored by the legendary guitar brand Gibsonand many others like Dunlop, Fractal Audio, Vertex Effects, Analysis Plus, Walrus Audio, Soundbrenner, etc. Gibson Brands, Inc. has been the world's premier manufacturer of guitars since 1902, they represent the history as well as the future of the electric guitar.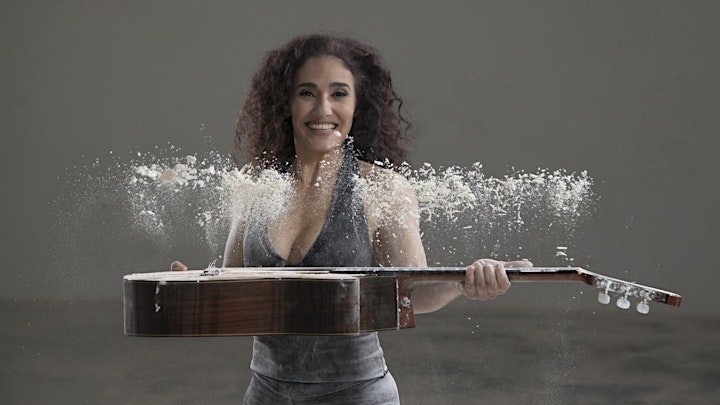 Badi Assad - world music
Brazil's Badi Assad is one of the most innovative, passionate and talented Artists of all times and is lauded as one of the world's most unique and cross-transcendental performance artists of this generation. She transcends traditional styles of her native Brazilian music with a mixture of pop, jazz and world/ethnic sounds from around the world. As a result, the extraordinary singer, guitarist, and percussionist is successfully forging an exhilarating genre of music that quite literally defies categorization.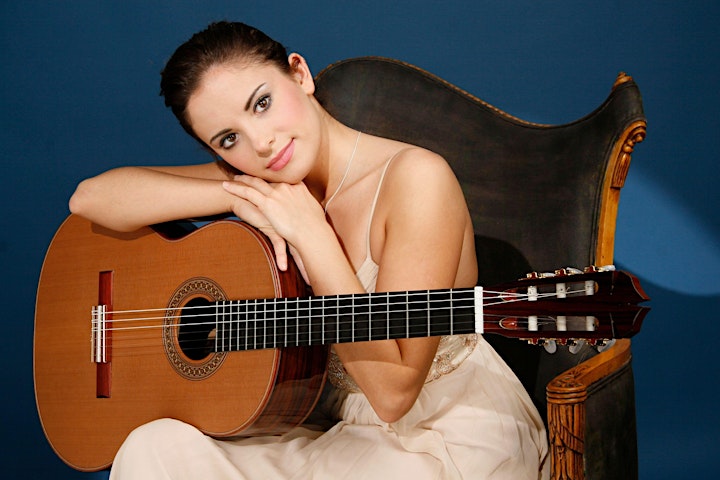 Ana Vidovic - classical
Ana Vidovic is an extraordinary talent with formidable gifts taking her place amongst the elite musicians of the world today. She is known for her beautiful tone, precise technique, well-defined phrasing and thoughtful artistry and musicianship.
Her international performance career includes frequent recitals, concerto engagements and festival appearances in most of Europe's cultural destinations including Amsterdam, Brussels, Budapest, Copenhagen, London, Oslo, Paris, Rome, Salzburg, Vienna, Warsaw and Zagreb. Her tours have also taken her to Australia, Brazil, Israel, Japan, Korea and Mexico. Equally impressive is the fact that she has recorded 6 CDs. Mel Bay Publications has released Ana Vidovic's DVD entitled "Guitar Artistry in Concert," a journey through the music of Torroba, Piazzolla and Pierre Bensusan, Sergio Assad, Stanley Myers, Villa-Lobos and Agustin Barrios Mangoré, and "Guitar Virtuoso," a performance of works by Bach, Torroba, Paganini and Walton,
During recent seasons Ms. Vidovic's prolific career has taken her to London where she has performed at King's Place twice; Bordeaux and Paris, Carthage (Tunesia), Cuenca (Equador), Vienna's Musikverein, Amsterdam's Concertgebouw, Avezzano and Pescara (Italy), Aachen, Ansbach, Baden-Baden and Ettlingen (Germany), Japan, Sao Paulo (Brazil), Adelaide, Brisbane and Sydney (Australia), Hong Kong, Bulle (Switzerland), Uppsala (Sweden), Istanbul, Tel Aviv, in addition to the Canadian cities of Calgary, Edmonton Kitchener Toronto and Winnipeg, She has performed throughout the U.S. at major performance venues in Austin, Baltimore, Bethesda (The Strathmore), Boston, Champaign, IL (Krannert Center), Cleveland, Dallas, Dayton, Ft. Worth, Houston, the Hawaiian Islands, Los Angeles, Milwaukee, Portland (OR), St. Louis, Salt Lake City, San Francisco, San Luis Obispo, Santa Fe, Seattle, Washington, DC and New York City where Ms. Vidovic has performed in recital at the New York Guitar Seminar at Mannes College of Music, Baruch College, 92nd St. Y and Le Poisson Rouge. Her dazzling concerto performances have taken place with the Asheville Symphony, Bangor Symphony, Erie Philharmonic, Evansville Philharmonic, Glacier Symphony, Hartford Symphony, Idaho Falls Symphony, Illinois Philharmonic, Knoxville Symphony, Missoula Symphony, Rogue Valley Symphony (Oregon), Orchestra Iowa, Westmoreland Symphony (PA), West Virginia Symphony, Wheeling Symphony Wisconsin Chamber Orchestra; and with the Slovene Orchestra and Zagreb Philharmonic. Festival appearances include Le Domaine Forget (Quebec), International Guitar Festival (London), Big Sky, Montana, Caramoor Festival (Katonah, NY), Colorado Music Festival and Lake Tahoe Summerfest.
Following Summer 2019 engagements in Lichtenstein and Dubrovnik, Ana Vidovic's 2019-20 season includes appearances at An Die Musik in Baltimore, MD as well as soloist with the Baltimore Chamber Orchestra; recitals in Jacksonville (FL), Los Angeles, Clarksville (TN), Philadelphia and Sedona (AZ); and overseas in Paris, Aachen and Bad Aibling (Germany).