Festival for Natural Health, Wellness & Mindful Living - Vendors/Healers/Co...
Actions and Detail Panel
Festival for Natural Health, Wellness & Mindful Living - Vendors/Healers/Co...
Sat, Apr 29, 2017, 10:00 AM – Sun, Apr 30, 2017, 5:00 PM EDT
Description
Festival for Change is your customers' on ramp for promoting health, wellness, spiritual and outdoor related services (coaching, treatment, healing, intuitive, metaphysics, fitness), products and lifestyle enhancements.

Imagine connecting with you audience in a natural outdoor space with acres of tall pines, hiking trails, mineral springs, stream, geysers, nature and lots of energy, and negative ions!
Significant change and an open mindedness take place at a higher rate when we remove ourselves from our everyday stress inducing environments, and the refinement of four walls, to connect with nature. The Festival offers you this magical landscape and setting for you to be part of connecting with your audience's awakening to spirit and outlook towards wellness.
The Festival is a tribute to natural health, wellness, fitness, mindfulness and outdoor spirit.
You must already know Americans are sick and tired about the lack of options they have regarding their health, wellness and growing healthcare premiums. Many are also seeking to somehow rise above what hasn't worked and breakthrough in personal and business in 2017. This is a time you can step in and be a conduit for positive change for many. We can hope for change or we can be the change others seek.
Festival for Change is a FREE outdoor festival (the Powermastery Empowerment Retreat is indoors).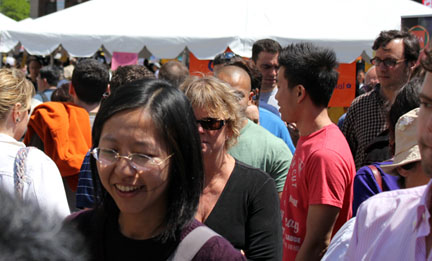 Thousands of guests are expected to attend the Festival that you can connect with.
The Festival (FREE) where guests will

Meet respected health and wellness leaders in a city endorsed event

Participate in m

editation and yoga to organically begin or continue their path to holistic health and wellness

Participate in p

resentations to unlock the space where possibility reside

Network with and find others who share in a journey or path

Enjoy live m

usic and performance to boost and invigorate a high vibrational energy

Visit and join in presentations, try and buy products and services to better health and wellness

Revel in h

olistic activities for children and families

Learn more about c

onservation and ecology

Join hikes through natural areas of park with minersal springs, geysers and streams. Connect with the natural world through outdoor recreation - how to get started, where to find it, and an equipment swap
We are offering a Festival where guests can discover various modalities and pathways to healing, spirit, wellness and enjoying life from the inside out; holistically and organically.
Contact us to be a Proud Sponsor for health, wellness and mindfulenss at Festival for Change.
Festival for Change (the "Festival"), is a FREE large scale open to public outdoor festival taking place at Saratoga Spring Spa State Park. It runs Saturday through Sunday, April 29 – 30, 2017.
Because this is a free major event, and has an enormous amount support through direct mail, advertising and community support we will reach over 30,000 by email and over 200,000 in advertising placements, resulting in a substantial turnout.
*Regular Exhibitor/Healer rate both two days at Festival is just $388.
Saratoga County
Has 224,000 residents (113, 079 female)
Average household income is $81,415
Household net worth is $544,790
Participation as an Exhibitor offers:
Hundreds of guests having access to who you are, your web link and profile;
You may offer healing or coaching services*, and sell merchandise;
Recognition as a supporting member of the wellness community
Receive un-tented Exhibitor space to sell and promote merchandise and services at Festival**;
An opportunity to conduct a demonstration, sample what you offer, to thousands of Festival guests;
Receive $50.00 referral dollars for each Retreat guest who register for Retreat at Eventbrite sell price using a referral link you register for on Eventbrite (http://ow.ly/ysRJ303ZTVw);
Receive $50.00 referral dollars for each exhibitor or healer who register for Festival at Eventbrite sell price using a referral link you register for on Eventbrite (http://ow.ly/zmQX303ZTYK);
Network with our esteemed with other exhibitors, healers, practitioners, service providers and professionals at special reception;
Contribute to a great cause by directing your expenses for your visit to Saratoga Springs and participation against your tax return instead of just paying to directly to the IRS.
Saratoga was recently voted #1 healthiest county to live and work! It is known for its abundance of mineral springs and is has the only carbonated mineral springs east of the Mississippi, as well as geysers. The city is defined by opulent yet balanced beauty and it's legendary horse track (host to Triple Crown winners).
*Registration as Exhibitor/Vendor includes you outdoor exhibitor space at the event at Saratoga Spa State Park for two days from Saturday to Sunday, April 29 - 30, 2017. You are financially and logistically responsible for (if needed) your own generator if power needed, travel, canopy or tent, lodging, food and beverage, etc.
To complete your Registration process as an Exhibitor, Vendor or Healer at Festival For Change you will be provided an Exhibitor Intake Form for that must be returned to us.
---
Event Marketer, the leading industry publication for event marketing came out with EventTrack - "the world's most comprehensive research on event marketing" in 2014. If you wish to be a successful exhibitor, vendor, or healer here is what you need to know:
1. "Attending Events and Experiences drive purchases. 96% of consumer survey respondents said that assuming the product or service promoted at the event was one they were interesting in, participating made them more inclined to purchase.";
2. "Consumers say live events are more effective than TV. 93% of respondents said events and experiences are more effective than commercials."
3. "54% of consumers purchase the product or service promoted at the event or visit."
4. "Three out of four event and experience participants that purchase once then become a regular customer." 5. "What most influences purchase decision:
5.1.1. I sampled, used, or saw a demonstration of the product/service and liked it - 83%; and
5.1.2. I had a better understanding of the product/service from the event - 36%"
---
This event is supported by:
The Saratoga County Chamber
Convention Visitors & Tourism Bureau
Historic Gideon Putnam Resort
I Love New York
Saratoga Spring Spa State Park
Oru website is at www.festivalforchange.com.

CONTACT US TO BE PROUD SPONSOR AT FESTIVAL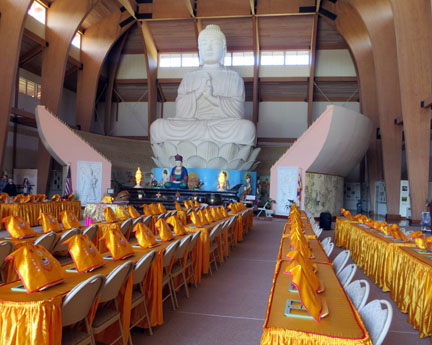 * If you are required by law to be licensed and/or insured for any services rendered, you must provide a copy to us to be approved; and
** The space you receive is outdoors and uncovered. You may bring your own cover (10' x 10' max), tables and chairs, or you can rent them through our Festival rentals vendor. This event is rain or shine.
*** Any vendor selling food or beverage at Festival must have liability insurance in the amounts to be emailed to you, and have the State Park and Carson Worldwide named as Additionally Insured.
Booth sharing is not allowed.
Any Exhibitor creating an unsafe, toxic or disruptive environment, damaging the property, involved in illegal practices, sales or services will forfeit their registration and space. There will be no refund in part or in whole.
The on-site historic Gideon Putnam has offered a special guest rate for the weekend; however, because the hotel is expected to be sold out there is a limited number of rooms available at the discounted rate.
Powermastery Empowerment Retreat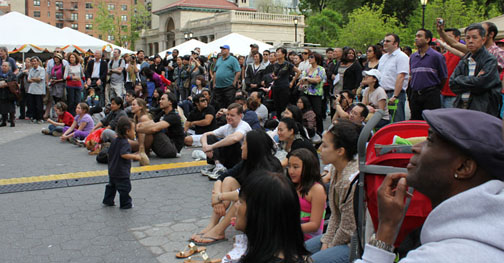 The Retreat is a multifaceted springboard to improve and enhance lives through experiential education, insights and inspiration from world record holders, health vendors, healers, thought leaders, health and wellness professionals, and a community of like-minded souls sharing in the hopes and dreams that there is always a better way while bringing up your energy levels through sound and movement.
Date and Time
Location
Saratoga Spa State Park
24 Gideon Putnam Road
Victoria Pool
Saratoga Springs, NY 12866