Festival de la Poutine de Vancouver: Saturday November 19 2011

Monday, November 28, 2011 from 12:00 AM to 2:00 PM (PST)
Event Details
Thanks for everyone for coming to our 1st Poutine Festival on November 19, 2011. We will come back next year with a bigger venue, more tickets! and even more fun. Stay tuned!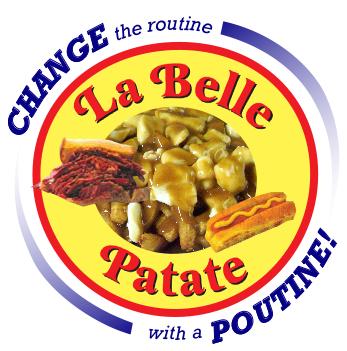 Present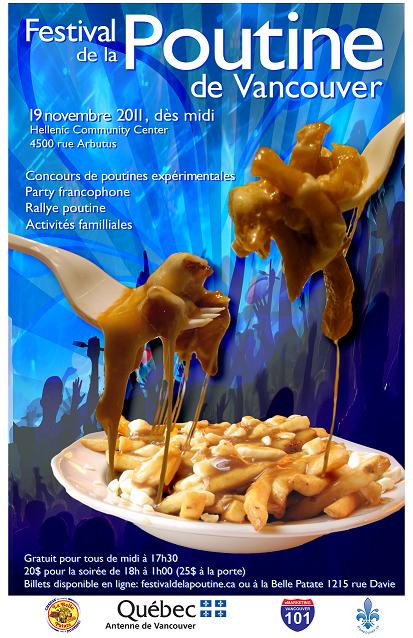 After 2 poutine parties in the last 2 years where everyone enjoyed the idea of a poutine contest with 12 kinds of poutines as original & tastful as a breakfast poutine with Hollandaise sauce for instance, our concept of a yearly event around La Poutine grows once again this year with Le Festival de La poutine 2011 at Hellenic Center, 4500 Arbutus Street in Vancouver. Proud of our partnership with Le Festival de la Poutine de Drummondville and the support of le Gouvernement du Québec as well as La Belle Patate on Davie street, we have a full-day of activities this year for the whole family:
Starting (noon until 5h30pm):
Activities for kids & teenagers in the afternoon (kids section, temporary tattoos, battle of the bands and more)
Taste our delicious home-made poutine with your kids
Poutine Crawl (across Vancouver):
Participate this year to our poutine crawl, across the entire city of Vancouver with things to do and taste poutines throughout the day.
Evening (starts at 6h00pm until late...):
Poutine Contest! (10 amateur cooks try to empress your senses with the most original yet tastful poutines ever made - prizes to be won)
Franophone concerts in the evening
All you can eat poutine! (from the poutine contest, - to share - and regular poutine served all night long)
Party Francophone with DJ Camaro & more.
When: Saturday November 19 2011, starts at noon
Where: Hellenic Community Center, 4500 Arbutus Street, Vancouver
Cost - Day (Adult): Free & Free for kids too (great deals on Poutine! With activities for kids & teens)
Cost - Evening (Adult): $20 per person including All you can eat poutine!, *live* Music,  Animation, DJ Francophone & more. Evening starts at 6h00pm. Arrive early to taste all the Poutines in the contest!
Cost - Amateur Cook: (for those who make a poutine creation) Free, for your effort, no mattter what the results are.
Hope to see you there. If you have questions, please communicate with francouver.ca team at:
Alexandre Brabant: poutine@francouver.ca (778-371-9988)
Mario Beadoin: poutine@francouver.ca
Isabelle Depatie: poutine@francouver.ca
En Français:
Après 2 éditions de party poutine, le concept  grandi une fois de plus avec cette année le festival de la poutine de Vancouver! Fier de notre alliance avec le festival de la poutine de Drummondville et du support du Gouvernement du Québec ainsi que la Belle Patate, nous gardons bien entendu le fameux concours de poutine amateurs, avec des créations culinaires encore plus débiles. Le festival de la poutine de Vancouver aura donc lieu cette année le samedi 19 nombre prochain au Hellenic center, 4500 Arbutus à Vancouver, à partir de midi.
Pour cette première édition du festival, nous aurons un volet familial et jeunesse durant la journée ainsi qu'une soirée francophone comme nous seuls savons les faire avec chansonnier francophone, DJ avec musique francophone, animation et bien sûr, poutine à volonté. Nous allons également faire un poutine crawl durant la journée pour ceux qui veulent s'amuser sur le thème de la poutine.
Durant la soirée,  Vous allez donc pouvoir goûter à des poutines originales sous la forme d'un concours "non-officiel". On ne sait pas encore qui seront les juges (officiels ceux-là) mais le ou les gagnant(e)s se verront occtroyer l'honneur de tous leurs amis les plus proches. Imaginez: une poutine qui porte votre nom, n'est-ce pas extraordinaire ?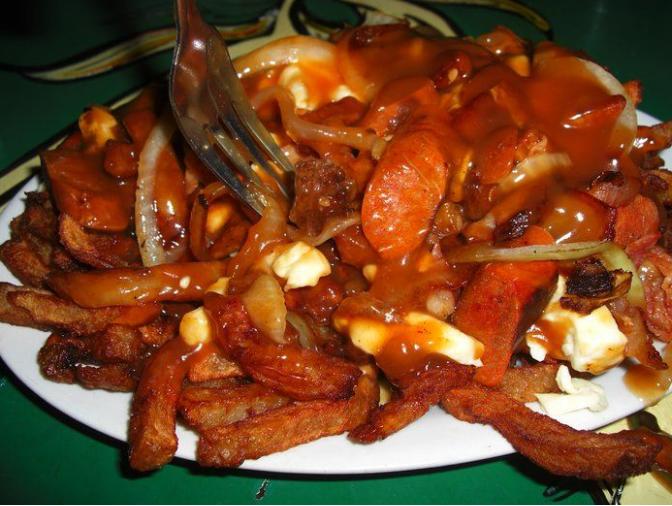 Quand: Samedi 19 novembre 2011, à partir de midi
Oû: Hellenic Center, 4500 rue Arbutus, Vancouver
Coût - Journée (Adulte): Gratuit & Gratuit pour les enfants aussi (très bon prix pour les Poutines! Et activités pour les enfants et ados)
Coût - Soirée (Adulte): $20 par personne incluant poutine à volonté!, Musique *live*,  Animation, DJ Francophone & plus. La soirée commence à 6h00pm. Arrivez tôt pour goûter à toutes les poutines lors du concours!
Coût - Poutinier amateur: (Pour ceux qui font des créations de poutine) Gratuit, pour votre effort, quel que soit le résultat.
On espère vous voir en grand nombre. Si vous avez des questions, SVP communiquez avec l'équipe de francouver.ca:
Alexandre Brabant: poutine@francouver.ca (778-371-9988)
Mario Beadoin: poutine@francouver.ca
Isabelle Depatie: poutine@francouver.ca
Pour plus d'infos, aller sur le site: francouver.ca
When & Where
4500 Arbutus Street
Vancouver
Canada

Monday, November 28, 2011 from 12:00 AM to 2:00 PM (PST)
Add to my calendar
Organizer
Francouver.ca est une organisation francophone non-officielle réunissant francophones & francophiles vivant à Vancouver (Colombie Britannique) dans une foule d'activités passionantes. Vous pouvez d'ailleurs vous inscrire gratuitement afin de recevoir les informations sur tout ce qui passe dans la francophonie à Vancouver. Pour plus d'information, visitez le site francouver.ca.