Sales Have Ended
Registrations are closed
Time has run out. Please try again. Thank you.
Sales Have Ended
Registrations are closed
Time has run out. Please try again. Thank you.
Description
Join us for a live interview with Dr. Francois Gracia by Queens Memory Director, Natalie Milbrodt. Haitian-born painter, Dr. Gracia will discuss the impact of Haitian history and culture on his decades of work, after being away from his native country for more than forty years.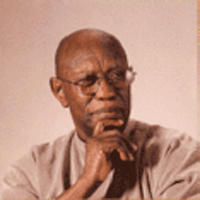 With a genuine visual memory and sharpness of sight, Gracia strives to keep his Caribbean country "up close and personal," unfolding in his painting, the misfortune, the joy, the sweat, the dignity, and the history of his Haitian people. Gracia has participated in numerous exhibits in Haiti, Switzerland, Canada, and garnered international awards in Spain and in the US. A combination of Neoclassicism, Lyrical Romanticism, and Symbolism define his artistic expression.

Besides being an avid painter, Dr. Gracia is an ophthalmologist who completed his medical studies at the University of Sevilla, Spain. He currently lives in Baldwin, New York.
Dr. Francois Gracia's works are on display now through December 31st at the St. Albans and Cambria Heights Community Libraries as part of the juried Festival an Koulè.
For more information on Dr. Francois Gracia, visit his website here.
---
Tickets Purchase Policy
Queens Library programs are a free to the public. In order to make the programs available to the most number of people we are limiting general admission free tickets to 2 per individual. Multiple orders per individual are not allowed and will be cancelled. This policy ensures that no-shows are reduced and tickets are available to the most number of people.